The Real Reason Teri Hatcher Got Divorced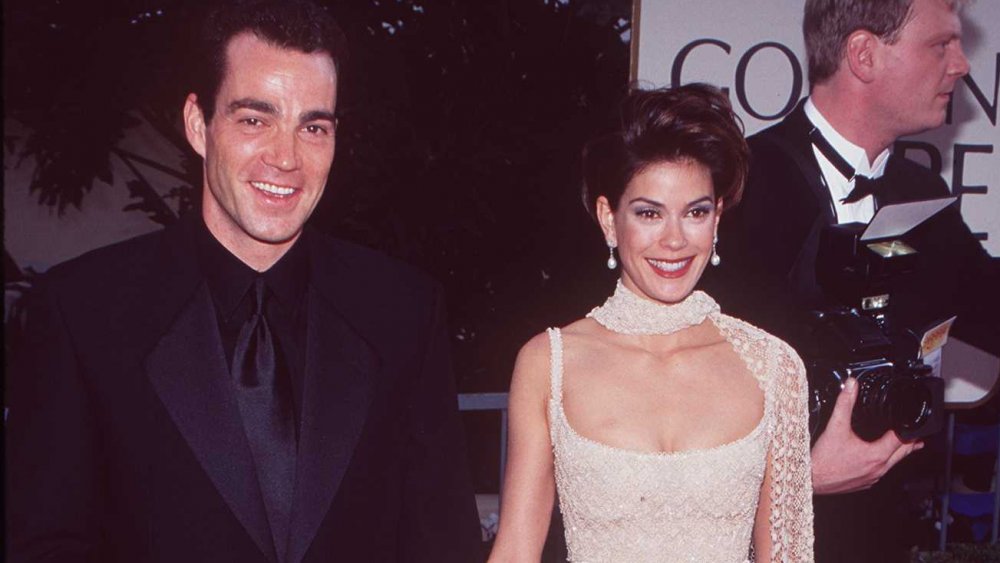 Ron Wolfson/Getty Images
Actress Teri Hatcher is happy as a single woman these days, following what was less than an ideal marriage years ago. She told People in 2019, "there is a difference between being lonely and being alone. I have been single for a very long time but there is nothing lonely about my life. I want to remove the stigma of that."
The Desperate Housewives star was briefly married to her personal trainer, Markus Leithold, in the 1980s, before she married actor Jon Tenney in 1994. According to People, the two met on a blind date while Hatcher was starring in Lois & Clark: The New Adventures of Superman. The couple later welcomed their only child, daughter Emerson, when the show ended in 1997.
However, after nine years of marriage, the Supergirl actress filed for a divorce, which apparently was a long time coming. Hatcher told the Mirror about the decision, saying "I put myself through a lot of torture in struggling for so many years. I finally had to decide that I needed to put myself first because I wasn't going to survive if I stayed." So what led Hatcher to deal with what she described as the "bottomless pit of agony involved in getting out of a marriage" years ago?
Teri Hatcher's marriage offered little intimacy, mostly friendship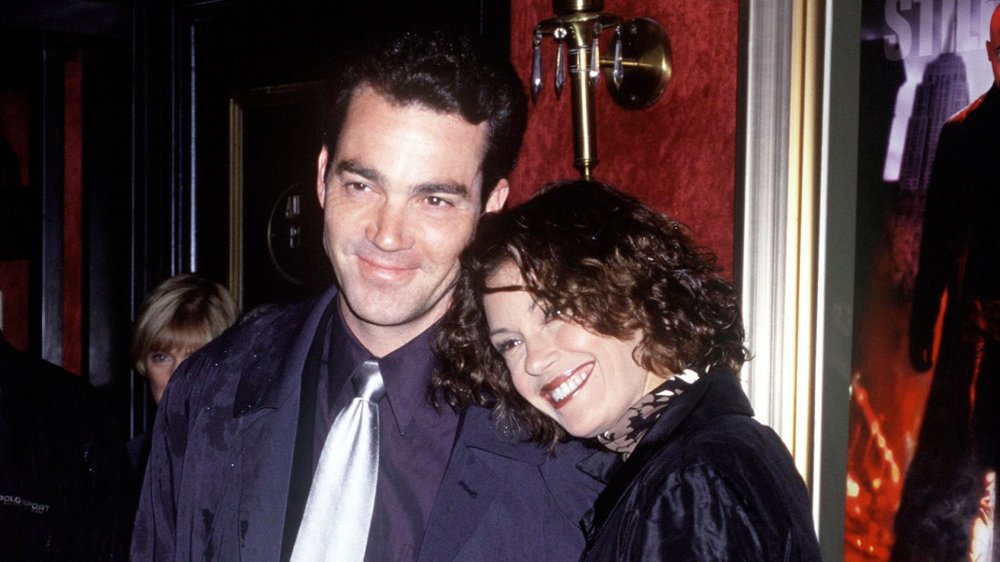 Robin Platzer/twin Images/Getty Images
Teri Hatcher does not recall her marriage to Jon Tenney fondly. In fact, the reason they got divorced was because the two had a major problem with intimacy. In her memoir, Burnt Toast, Hatcher wrote about how the two did not even have sex on their honeymoon.
From there, that lack of physical intimacy continued throughout their marriage, even though the two had a child together. "I know exactly when Emerson was conceived, because we had sex once that year, on Valentine's Day," Hatcher said, per Vanity Fair. "From the beginning, our marriage was probably more defined by friendship."
Following the end of her and Tenney's marriage, the Coraline actress later told Vanity Fair in 2006 that she no longer wanted to be void of that type of closeness, husband or no husband. "Now I want sex: trusting, deep, fabulous, open — did I say trusting? — wild, crazy sex, with the same person, over and over. Without a marriage license!" she said.
Teri Hatcher's divorce got messy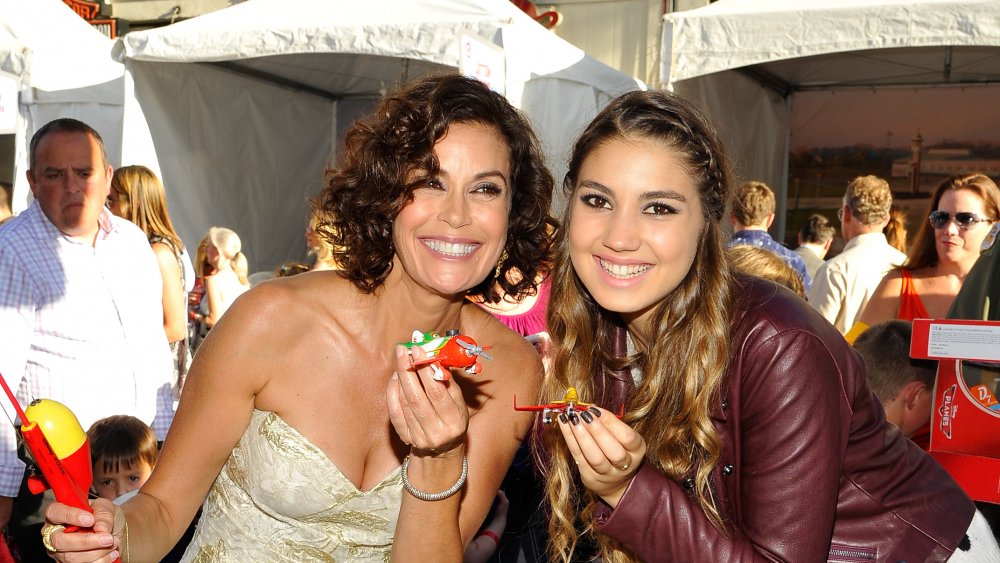 John Sciulli/Getty Images
Teri Hatcher may have filed for divorce from Jon Tenney in 2003, but issues with custody and visitation of their daughter Emerson was a problem for them for years after. So much so that TMZ referred to it as a "never-ending divorce" in 2010.
In addition to the custody issues, the Tomorrow Never Dies actress was also annoyed with having to split her assets (per California law) with her ex, despite her feeling that he was never there during their marriage. She wrote in her memoir Burnt Toast how frustrated she was for having "to give the husband I had supported while he'd gone and done whatever he'd wanted half of the money I'd spent my whole life earning." She added "I'd been doing the earning and the parenting so somehow it didn't feel fair."
Despite her unhappy marriage, Hatcher seems to be living her best life as a single woman these days. She told People in 2019, "many women who get divorced will not get remarried. That kind of sounds depressing but it doesn't have to be. Many women are not just surviving alone, they're thriving. They're empowered, they're making money, they're being healthy, they're traveling. You are allowed to be proud of your life when you're not part of a couple."