The Tragic Death Of Bella Thorne's Father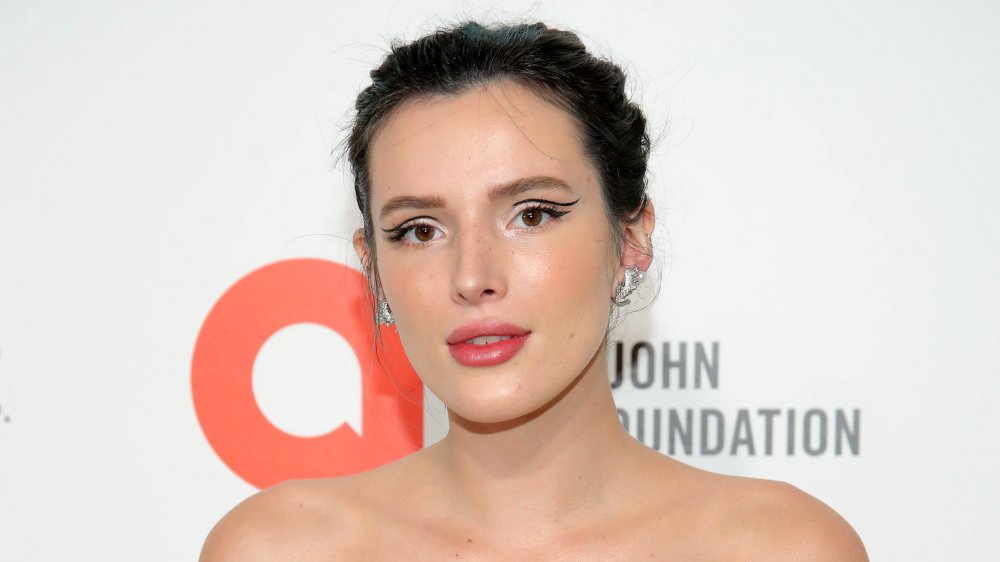 Jemal Countess/Getty Images
Actress Bella Thorne has always been very open about her life, even when it comes to discussing more difficult topics like the tragic death of her father. According to People, the Midnight Sun star lost her father, Delancey Reinaldo "Rey" Thorne, when she was just 9 years old. He was only 44 when he was killed in a motorcycle accident in Florida on April 15, 2007.
After her father's death, the singer told Seventeen in 2015 that she was afraid to get her license — she later did — because of how he died, saying, "My father died in a motorcycle accident. I'm not mature enough to accept the responsibility of perhaps taking someone else's life."
During that interview, Bella also discussed how her family went through a rough patch financially, living off food stamps because her mother wasn't able to support them without her father's income. However, it was the need to help her family that led Bella to audition, and ultimately land, her big break in Disney's Shake It Up. "It was scary, though, because you really want those jobs," Bella described that time. "It's a different hunger when you want your family to eat."
With TV shows, movies, albums, and even books under her belt, this "wannabe mogul" definitely does not have to worry about money anymore. But, of course, the controversial star is still dealing with the pain of losing her father and has opened up to fans about it over the years. 
Bella Thorne spoke out about missing her late father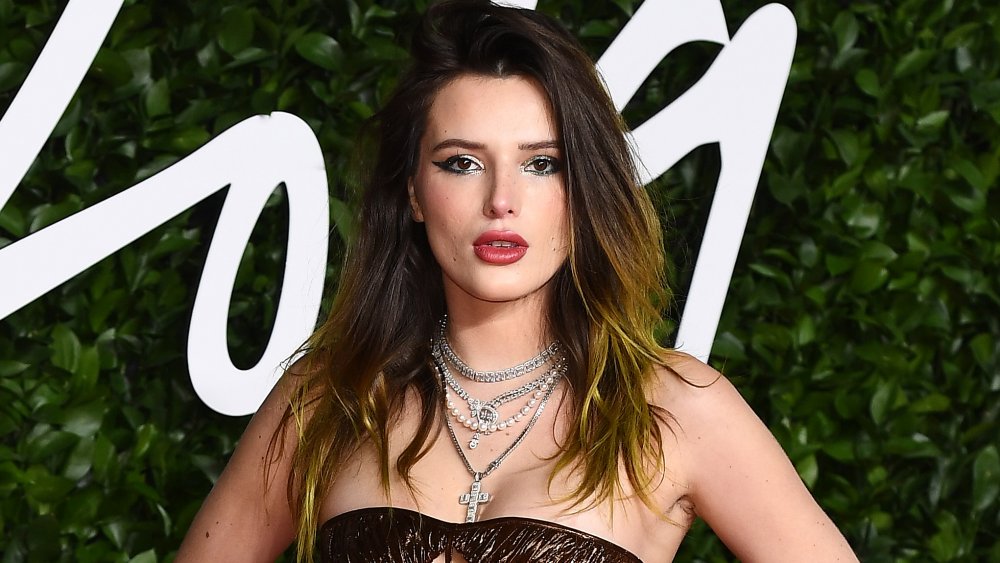 Jeff Spicer/bfc/Getty Images
Bella Thorne continues to use her talents to pay tribute to her father. On the 13th anniversary of his death in April 2020, the Famous In Love alum took to Instagram to post throwback photos of him, as well as write a poetic caption that read, "Today you died And tomorrow we are left with just the remnants of you..I hope ur floating in the sky somewhere or as that beautiful bird u always wanted to be...I want to say time heals but it's been years and I still feel very broken with out you, please stop by my dreams tonight so I can say hello."
This wasn't the only time Thorne used her writing to honor her Dad. In her book, The Life of a Wannabe Mogul: Mental Disarray, she included a poem entitled "daddy," where she wrote, in part, "they say a parent should never have to burry [sic] their child but a child should never have 2 burry their dad either" (via People).
Outside of poetry, the Infamous star told Sway In The Morning in 2017 that she also wrote a song about the trauma of losing her dad. "I just wrote my first song about my dad that I didn't — I don't have a melody to or anything. I did just lyrics. It's literally about the way he died," she said. Thorne's openness about the pain of losing a parent will hopefully help her fans who have experienced similar loss.