Have Drake And Rihanna Split?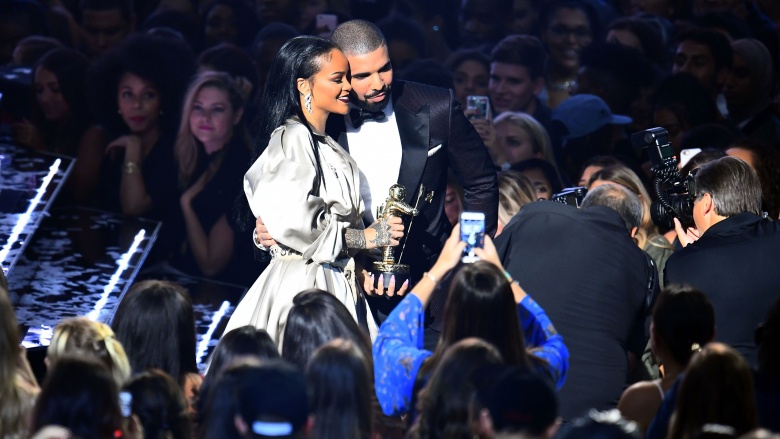 Getty Images
Are Drake and Rihanna officially over? Well, it depends on who you believe.
Sources for both Us Weekly and E! News claim the on-again, off-again couple has called it quits after an intense summer romance, citing various reasons. "She doesn't want to be held down," a source told Us Weekly. Added another source: "They will always be close. If they end up together, it could happen, but not now."
Meanwhile, sources for E! News claim the couple are "seeing other people at the moment" and are "not exclusive anymore. They still love each other, but their schedules have gotten in the way," the source said. "Anything can change between them though, for better or worse. They are still in each other's lives." E! News claimed Drake has been hooking up with model India Love.
Curiously enough, sources for People magazine allege the pair is still, in fact, together, but that their relationship is simply an "open thing."
Drake and Rihanna reportedly got back together in July 2016, and the following month, Drake declared his love while presenting her with the Michael Jackson Video Vanguard Award at the 2016 MTV Video Music Awards.
Neither Drake nor Rihanna has officially commented on the reports. However, on Oct. 9, 2016, Rihanna posted a cryptic meme to Instagram hinting that something might be up in her love life. "None of my [exes] are married or in happy relationships so it's safe to say that I wasn't da problem lol," the meme read, without mentioning any of her many famous exes by name.