The Sad Reason Kat Dennings Is Standing Up For Billie Eilish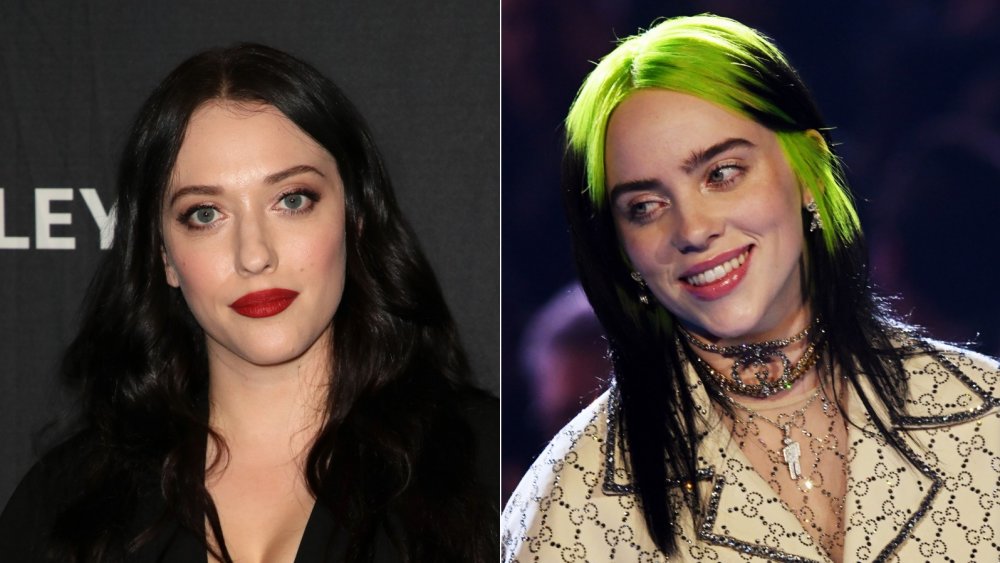 David Livingston, Kevin Winter/Getty Images
Musician Billie Eilish has consistently stood up against internet trolls commenting on her every move ever since her 2019 album, When We All Fall Asleep, Where Do We Go?, led her to international fame.
The alternative pop singer, who is known for her baggy clothes style, has frequently stated her fashion choices are due to the over-sexualization of women's bodies. "I have to wear a big shirt for you not to feel uncomfortable about my boobs!" explained the "Bad Guy" singer to Elle in 2019. At the time, the artist was pushing back on the narrative that her choice of clothing was an example to young girls to cover up. "The point is not: Hey, let's go slut-shame all these girls for not dressing like Billie Eilish," said the artist. A year later, Eilish faced an onslaught of commentary about her chest when a photo surfaced of the artist in a tight tank top and shorts. Throwing slight shade at the haters, the "Ocean Eyes" singer posted a TikTok about natural bodies to her Instagram in retaliation, Elle noted.
Luckily for Eilish, the artist had some fellow star power backing her against the internet trolls, including Kat Dennings. Here's what the 2 Broke Girls alum had to say about the situation.
Kat Dennings can relate to Billie Eilish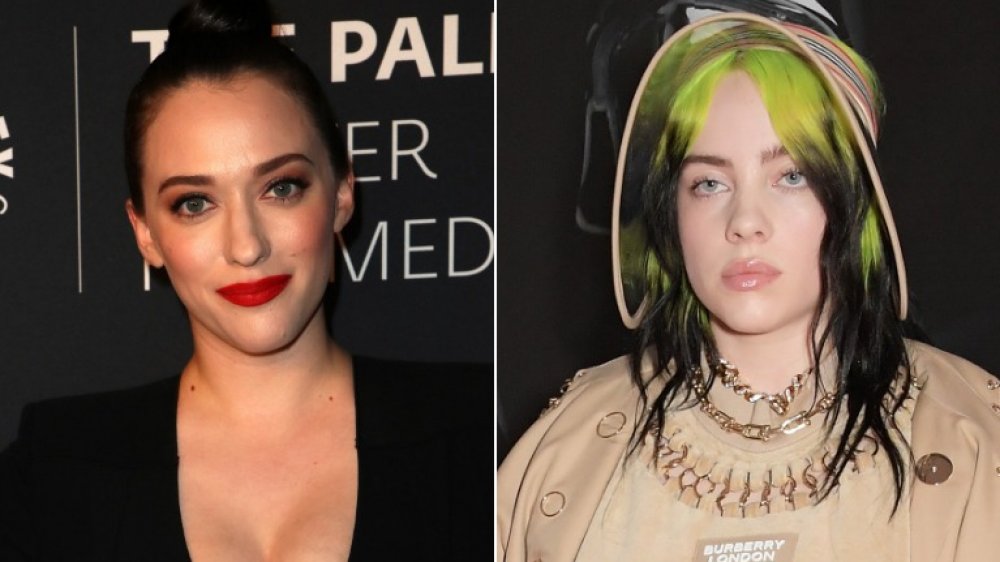 David Livingston, David M. Benett/Getty Images
Actor Kat Dennings stood up for Billie Eilish following the spread of paparazzi photos featuring the singer in a tank top and shorts, photos that led to trolls body-shaming the artist. Dennings took to Twitter, writing that "as someone who looked exactly like that at her age, it'd be nice for this unhealthy nonsense to f**k right off." The star added, "She's beautiful and normal goodbye!" Tell 'em!
Speaking to Entertainment Tonight in November 2020, Dennings further explained why she felt so passionate about standing up for the "Bad Guy" singer. "I don't know if it's because she's so young and it just feels so inappropriate for anyone to comment on any young person's body," said the actor, who felt "personally affronted" by the social media trolls.
Dennings continued, "I mentioned in my tweet that I looked exactly like that when I was her age and I had a horrible time. Things have improved as far as body image for girls and boys and everybody —things are more inclusive now. But when I was growing up it was not like that. I hope people know that people are in their corner and that [body-shaming] is not okay."