Inside Jessica And Ashlee Simpson's Fractured Sibling Relationship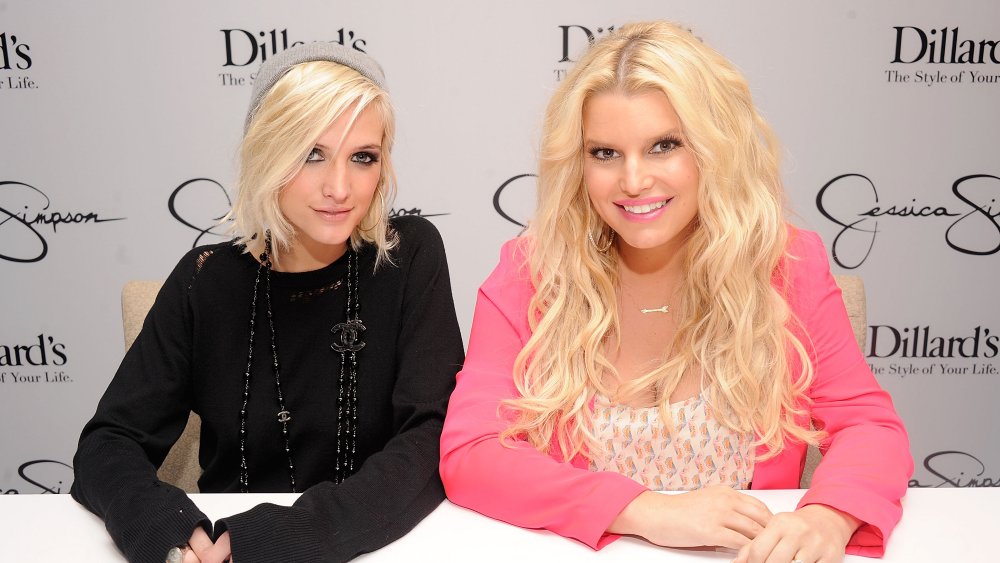 Jamie Mccarthy/Getty Images
It's rare to find a family that gets along all the time. Add fame or a reality TV camera crew into the mix, and you can imagine how messy things can get, which brings us to Jessica Simpson and Ashlee Simpson, America's sweethearts from the mid-aughts. Those who are too young to remember 2005, or those who don't want to think about their awkward middle school years, allow us to refresh you.
Jessica was something of a teen icon. Portrayed as a simple girl from small-town Texas, the all-American beauty rose to fame in her teen years when she switched from small-time acting roles to releasing top 20 albums and singles. Her musical success culminated in a short-lived reality show, The Newlyweds, that centered on her ill-fated marriage to Nick Lachey.
Ashlee followed in her sister's footsteps and pursued her own musical career — though her style was markedly different than Jessica. Whereas Jessica was a blonde bombshell, girl-next-door type who sang about high school crushes, Ashlee had long black hair, side-swept bangs, thick black eyeliner, and her debut album, Autobiography, veered more punk than pop.
Call it teenage rebellion or clever marketing but the sister couldn't have been more different. To this day, rumors persist of a rift between Jessica and Ashlee. What's the truth? Let's find out.
Ashlee Simpson's music shed light on life in Jessica Simpson's 'shadow'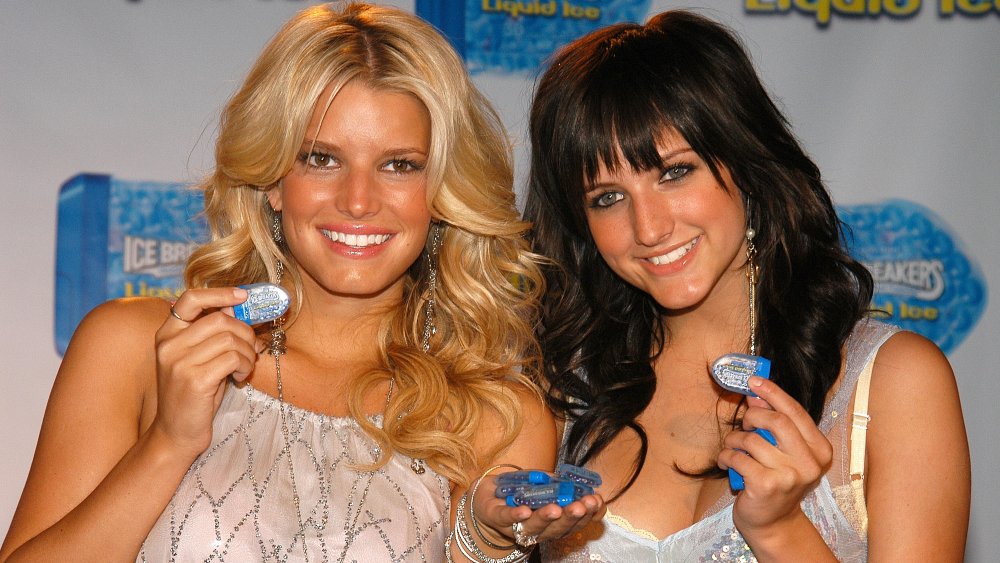 Bryan Bedder/Getty Images
Ashlee Simpson and Jessica Simpson's public personas always suggested that they didn't have much in common, but apparently, things are more complicated than blonde vs. brunette or pop vs. punk. The root of the problem seems to stem from a life spent in the spotlight.
As the younger sister, Ashlee was in Jessica's shadow for years, which can't have been easy, at least, according to Ashlee, who penned a song called "Shadow" that is rumored to be about Jessica. "I was stuck inside someone else's life and always second best," Ashlee sings, adding, "She was beautiful / She had everything and more," likely referring to Jessica. According to reports, Jessica wasn't such a huge fan of her little sister either. Case in point, Jessica reportedly treated her mom to a two-week trip to the Virgin Islands in 2008, that just so happened to coincide with the due date of Ashlee's first child, per The Richest.
Whatever bad blood they had, though, they seem to have left in the past. When Jessica released her highly anticipated and deeply personal memoir, Open Book, in 2020, Ashlee promoted the work on her Instagram account. "I am so very proud of my beautiful, brave, kind, loving sister!!!" she wrote. "You are so inspiring. I love you so much." In the end, Ashlee and Jessica's relationship is a reminder that sisters are complicated, if nothing else.