What Crystal Bowersox Has Been Doing Since American Idol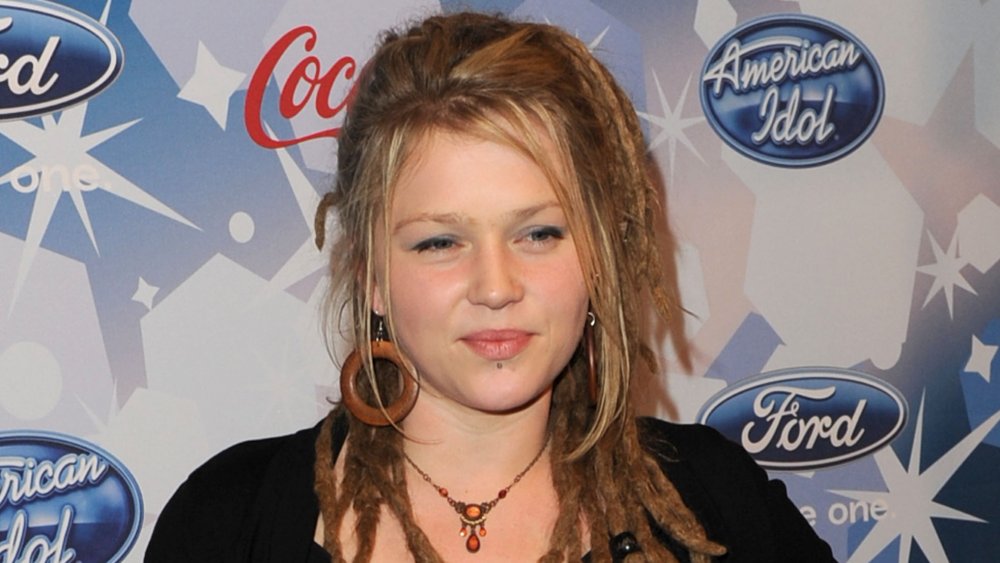 Kevin Winter/Getty Images
Singer Crystal Bowersox made her debut on Season 9 of American Idol in 2010. Her soulful vocals appeared on such covers as Janice Joplin's "Piece of My Heart," Aretha Franklin's "Natural Woman," and "Up to the Mountain" by Patty Griffin, making quite the impression on the judges. Despite having a fantastic voice, her time on American Idol was not always smooth, after almost having to quit the show due to being hospitalized (she has Type 1 diabetes). 
Her laid-back personality and approach to her music, and being a mom to son Tony, garnered her the nickname, Mamasox. Her dreadlocks also gave her a unique appeal, and she quickly became a fan favorite. Bowersox made it to the finals that season but ended up finishing in second place behind winner Lee DeWyze. After the season ended, the singer joined the other top 10 contestants for the obligatory Idol tour. Bowersox released two albums with modest success after her time on the reality competition show. 
Sadly, in 2013, Crystal Bowersox's career and personal life experienced some significant setbacks. But like the true underdog she is, the star bounced back in a meaningful way — here's everything we know about her post-American Idol life.
Crystal Bowersox faced a stumble in love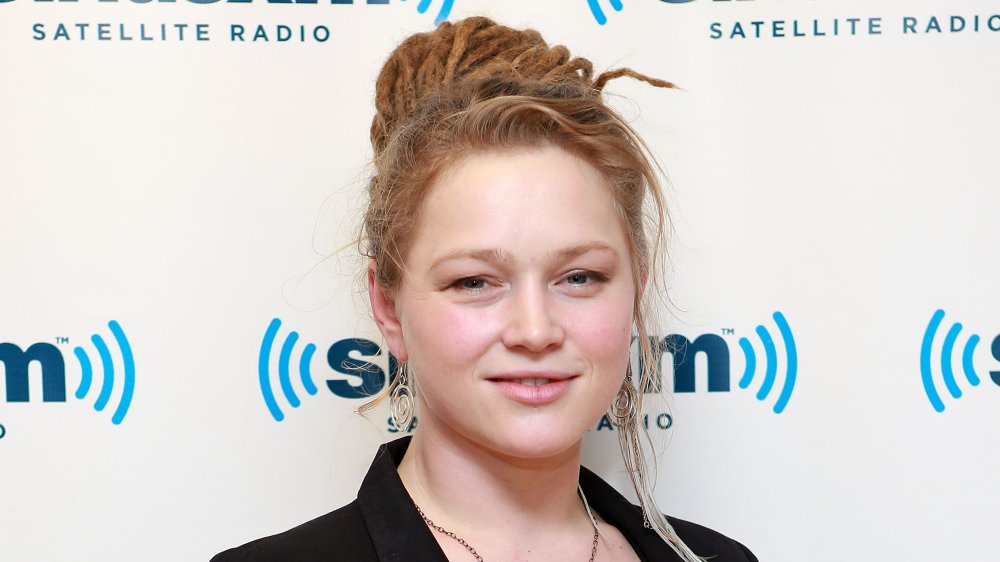 Robin Marchant/Getty Images
The year 2013 started well for Crystal Bowersox, with Rolling Stone reporting she would play musical legend Patsy Cline in the Broadway production of Always... Patsy Cline. But in June, Broadway.com reported the show got postponed due to problems finding the right venue. After that setback, the show never ended up materializing. Sadly, during the time she won the role of Pasty Cline and the show getting postponed, on May 6, 2013, People reported that Bowersox and her husband of two and a half years were ending their marriage.
One year after splitting from her husband, Bowersox came out as bisexual during an interview with Good Day LA (via The Boot). "I have been bisexual for as long as I can remember," she admitted. "I just remember being made fun of in junior high for that, and it was something that was shameful. And it really shouldn't be." 
Following her coming out, Bowersox spoke with The Blade in 2014 and revealed that he moved back to Toledo, Ohio, so her son could spend some time with his grandparents. After living in Toledo for a few years, Crystal Bowersox moved to Nashville, Tenn., to truly focus on her music career and launch a new venture about her life story.
Crystal Bowersox strives for kindness in the world
Moving to a new city brought an opportunity for a new project for Crystal Bowersox. In March 2019, the singer revealed to The Milford Mirror she was working on a play called Trauma Queen: The True Life of Idol Underdog Crystal Bowersox. Of the play, she revealed, "It's a musical about my own life, my dreams before and through American Idol, and up until where I am now." The venue described the production, "Through immense challenges and triumph, her journey opens a conversation for audiences to explore pain and healing through her music and heart."
In July of 2020, Bowersox released the single "Courage to be Kind," which carries a unity and love message. Of the song's meaning, Bowersox said in an interview with American Songwriter, "Love must always win. I think the most difficult choice we can make while looking into the eyes of hate, adversity and divisiveness is to show kindness and compassion. Not one among us is perfect, but I think kindness and mindfulness are practices we need to be striving for. It will leave room to realize that we have so much more in common than what divides us." 
Amen to that! Some might argue that if more people had a heart and soul like Crystal Bowersox, the world would be in a better place.