How Old Is Lilly Singh And Who Is She Dating?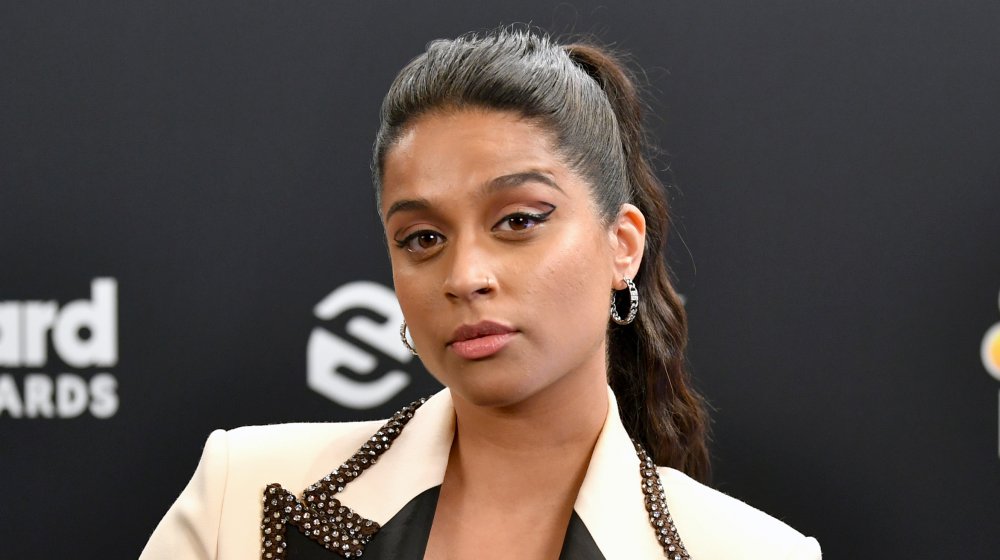 Amy Sussman/bbma2020/Getty Images
YouTube comedy fans are likely familiar with Canadian star Lilly Singh, who gained fame on the video network using the handle IISuperwomanII. The 32-year-old (born Sept. 26, 1988) began her YouTube career back in 2010, and by 2017, Singh made Forbes' list of the world's highest-paid YouTube stars, ranking 10th with a massive $10.5 million in earnings. That same year, she topped the Forbes list of Entertainment Influencers. Boasting 14.9 million YouTube subscribers, a New York Times best-selling book How to Be a Bawse: A Guide to Conquering Life, and a production company under her belt, Singh's success was unstoppable. 
In March of 2019, Singh made history by becoming the first Indian woman, the first woman of color, and the first LGBTQ person to host a late-night TV show, per HuffPost. A Little Late with Lilly Singh debuted on Sept. 16, 2019, on NBC to positive reviews and was renewed for a second season, per Deadline. Before the news broke about her NBC hosting gig, Singh came out as bisexual via a tweet that read, "Female. Coloured. Bisexual. Throughout my life these have proven to be obstacles from time to time. But now I'm fully embracing them as my superpowers. No matter how many 'boxes' you check, I encourage you to do the same x."
In 2015, Singh was rumored to have begun dating a fellow YouTuber. Let's take a closer look.
Lilly Singh keeps her love life private, but was rumored to date a fellow YouTuber
In a Vogue video interview from April 2018 (via PopBuzz), popular YouTuber Lilly Singh said she likes to keep her dating life out of the spotlight. "When it comes to my real life I prefer to keep dating completely private," she explained. "I want to date the old fashion way without social media." Singh — born in Scarborough, Toronto, Canada, on Sept. 26, 1988 — was rumored to have begun dating fellow YouTuber Yousef Erakat in 2015 (via AnswersAfrica), who goes by the FouseyTube handle.
The Palestinian-American YouTube personality is known for his video pranks and skits. Erakat and Singh appeared together in several videos on their respective channels. In late 2018, according to The Verge, Erakat revealed in a video that he was giving up his YouTube channel that had 10 million followers, stating, "It's not worth it." Despite his YouTube quitting claims, the FouseyTube channel is still very active today. During the summer of 2018, Erakat's online videos became a cause for concern amongst fans regarding his mental health, as his behavior became quite erratic. He had previously spoken with CNN about his struggle with bipolar disorder and depression.
In early 2018, Singh and Erakat stopped making videos together, which led fans to wonder if the pair split up. The news was eventually confirmed when in videos posted to his FouseyTube channel, Erakat revealed he is dating someone new. Hopefully, Singh will find her "someone new" too!