Here's How Much Money Russell Wilson Really Spends To Stay In Shape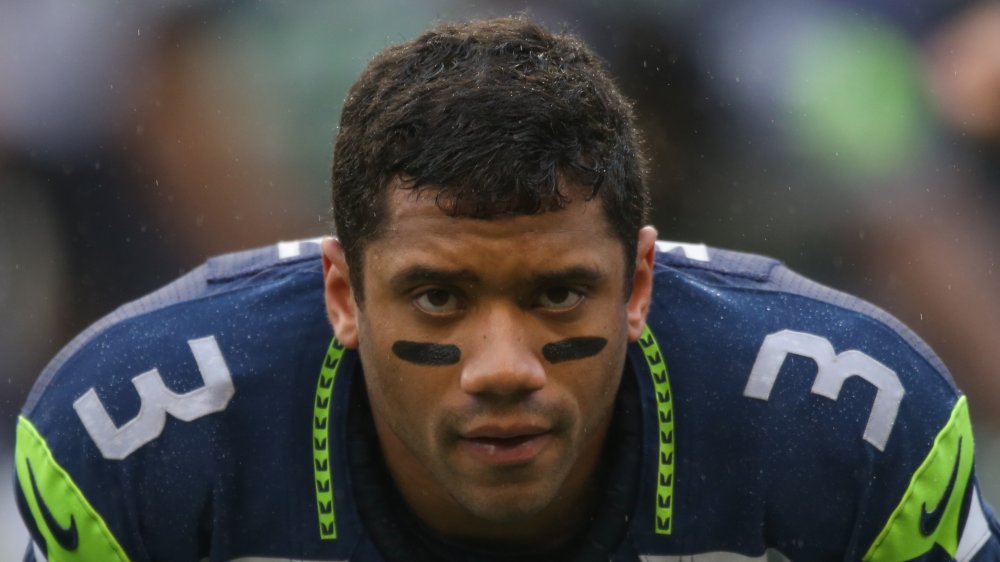 Otto Greule Jr/Getty Images
Being a professional athlete typically means spending most of your days in the gym. It's not easy to develop the endurance and athleticism necessary to perform for millions of fans cheering on your victory, and it comes with a price.
Seattle Seahawks quarterback Russell Wilson is no different. Aside from the added fame from marrying pop and R&B superstar Ciara, Wilson finds time to manage his marriage, his two children (plus one bonus son from Ciara), and his NFL level workouts.
Speaking on the Bill Simmons podcast, the football player claimed he works out his body 363 of the 365 days of the year. The other two days? Thanksgiving and Christmas.
"I'm trying to play until I'm 45 at least," said Wilson, whose health and fitness regime includes more than just your average workout. "So for me, my mentality is that I'm gonna leave it all on the field and do everything I can to take care of myself. That's such a critical thing because if I feel good, I'm going to play good."
But how much does that kind of commitment cost? Let's just say a very pretty penny.
Russell Wilson has a full-time 'performance team'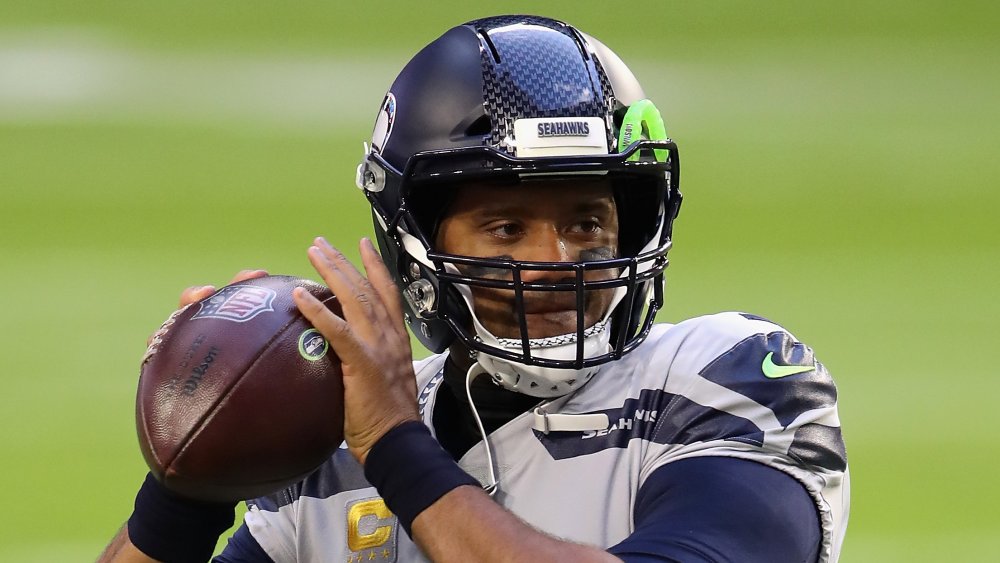 Christian Petersen/Getty Images
In the Bill Simmons podcast episode, NFL quarterback Russell Wilson revealed he spends around $1 million per year on health and fitness. But if you're the highest-paid NFL player like Wilson is, according to Entertainment Tonight, why wouldn't you? The hefty cost includes a "whole performance team" that keeps him in tip-top shape, Wilson said.
"I have a full-time trainer that travels with me everywhere [and] works with [my wife] Ciara too," said the athlete. "I have a full-time [physical therapist]. I have a full-time mobile person that's working on me, making sure I'm moving the right way and everything else. I have a full-time massage person, two chefs."
On top of the extensive staff, the athlete also has two hyperbaric oxygen chambers. Wilson claimed his intense (and expensive) routine has been the norm for the athlete for five or six years. "I got a little bit of everything," said the NFL player.