Can Trump Run For President Again In 2024?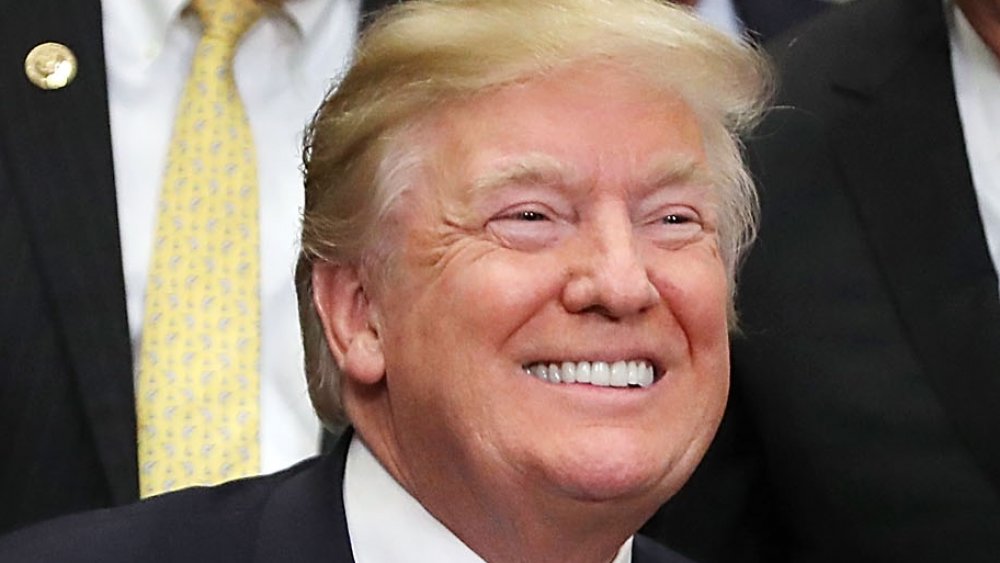 Chip Somodevilla/Getty Images
Votes are still getting counted in battleground states as of this writing, but that has not stopped President Donald Trump from thinking ahead. In fact, the 45th president of the United States had his mind on the future during the early morning hours on Nov. 4, 2020, when he prematurely declared victory and called for remaining ballots to be disregarded in states where he was beating the Democratic presidential nominee Joe Biden. "We want all voting to stop. We don't want them to find any ballots at four o'clock in the morning and add them to the list. It's a very sad moment,' he said in an official address. "Frankly, we did win this election," he added. 
Of course, it's important to note here that's nothing fraudulent or illegal about continuing to count valid mail-in and absentee ballots. "We knew because of the unprecedented mail-in vote and the early vote that it was going to take a while," Biden said during a press conference about the election results. "And we have to be patient, and it's not over until every vote is counted."
Amid a tight presidential race, reports have surfaced that Trump's aides are thinking even further into the future: The 2024 election. That begs the question — Can Trump run for president again in 2024? We reveal the answer after the jump.
Donald Trump could run for president again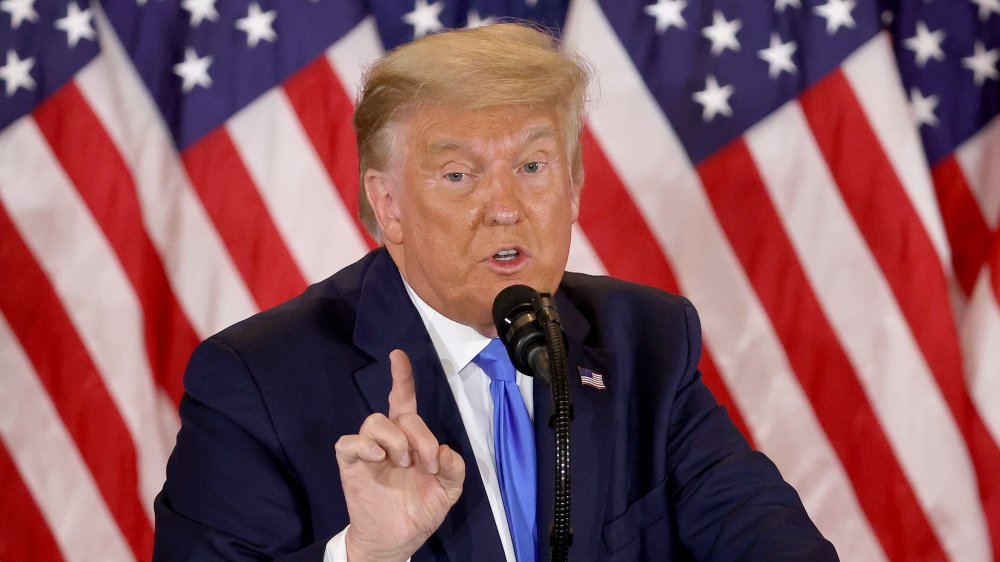 Chip Somodevilla/Getty Images
If President Donald Trump loses the 2020 presidential election, he is free to seek a second term in 2024. If he wins and is in office for an additional four years, he will have served America for the two-term limit as stated in the Constitution of the United States under the 22nd Amendment.
When considering the next four years being led by Joe Biden, former communications director for the Trump transition team, Bryan Lanza, told BBC's Radio 4 program that Trump would have a strong argument to run again. "Biden will have the opportunity to guide this country out of Covid, and we'll see what his successes and failures are. And there's nobody in the Republican party that can challenge President Trump in the primaries," he said, according to The Independent.
If Trump were to dive into the presidential race in four years, he would be Biden's current age (the former vice president turns 78 at the end of November 2020). Lanza also said that if Trump loses a very close election, he might have an open lane. "The Republicans would step aside to let it happen," he added.