The Real Reason Leonardo DiCaprio And Kate Winslet Never Dated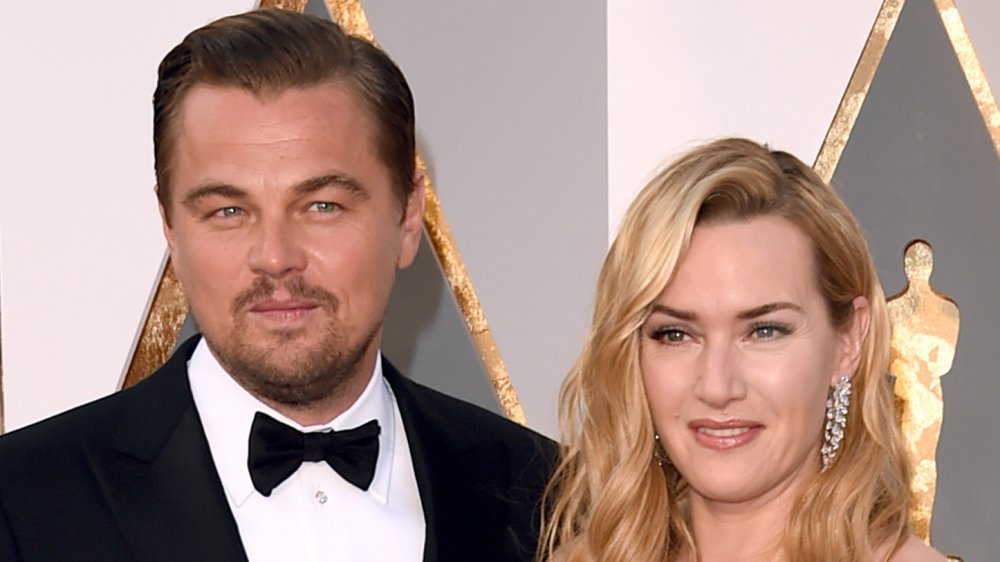 Jason Merritt/term/Getty Images
Leonardo DiCaprio and Kate Winslet starred alongside one another in 1997's Titanic, delivering one of the most memorable romances of the late, great 20th century. Their onscreen chemistry as Jack Dawson and Rose DeWitt Bukater was palpable, leading fans to speculate (and hope) for a quarter of a century that there was something going on with the two of them off-camera, too.
It's true that their good feelings for one another have continued over the years, and their friendship has been well documented. While accepting a Golden Globe award for her performance opposite DiCaprio in 2009's Revolutionary Road, Winslet said, "Leo, I'm so happy I can stand here and tell you how I love you, and how much I've loved you for 13 years," before going on to recognize her real-life husband. This type of interaction is common between the two of them, but Winslet has been clear that the love she has for her co-star is strictly platonic and it always has been.
Let's figure out the real reason Leonardo DiCaprio and Kate Winslet never dated.
Kate Winslet is Leonardo DiCaprio's bro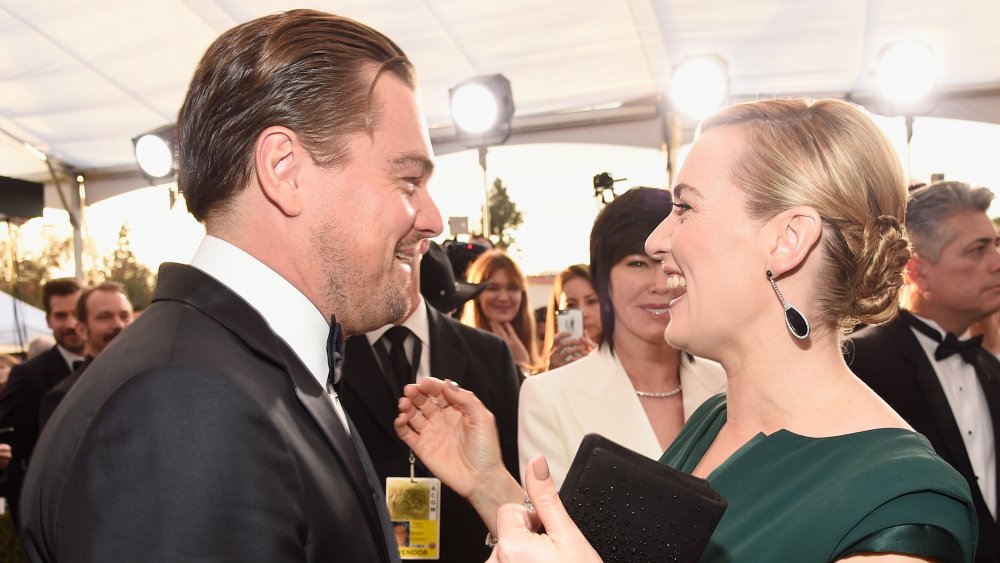 Kevin Mazur/Getty Images
Kate Winslet says the reason her friendship with Leonardo DiCaprio works so well is due to the lack of romantic attraction between them. 
"It's so disappointing for people to hear that, because in the soap opera of the Kate and Leo story we fell in love at first sight and had a million snogs, but actually we never did," Winslet told Marie Claire (via Complex). "He always saw me as one of the boys."
Whether or not DiCaprio saw Winslet exactly as "one of the boys," he definitely views her as a member of his own family. DiCaprio even walked Winslet down the aisle at her wedding to Edward Abel Smith in 2012.
Their rapport between Leo and Kate is clear. While doing press for Revolutionary Road, the two appeared on Today, and Matt Lauer asked them about the ways in which their physical appearances have changed. Winslet joked that DiCaprio's forehead has grown and his face has gotten more wrinkled, while DiCaprio replied that Winslet was just as beautiful as the day he met her. Their relationship is a little bit brother-sister, a little bit father-daughter, a little bit old married couple — everything, it seems, but an actual couple.