The Truth About Donald Trump And Rudy Giuliani's Relationship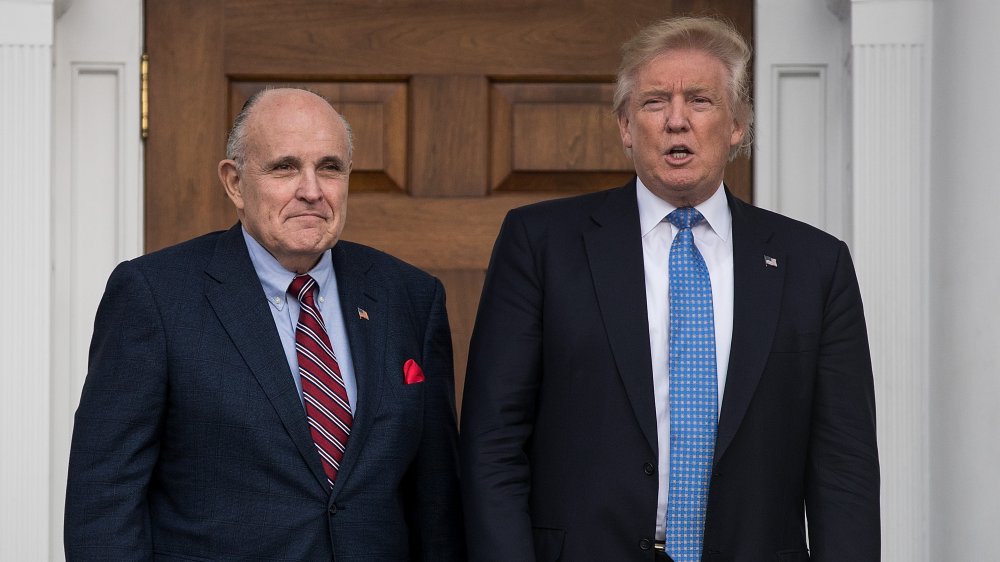 Drew Angerer/Getty Images
President Donald Trump and his personal attorney Rudy Giuliani have an interesting political history — and an interesting friendship. The pair has been associated with one another for well over 30 years, with City & State New York describing the duo as "close to a match made in political heaven." The site added that the two are both "brash" Manhattanites known for their public divorces and understanding of the media. They both climbed the political ladder, with Trump becoming President of the United States in 2016, and Giuliani becoming the Mayor of New York in 1994 (during which he was praised for cleaning up Times Square and his handling of the 9/11 attacks, as per The New York Times). Giuliani was even deemed "America's Mayor," and his tried own run at the presidency — before his reputation began to crumble, according to Rolling Stone. 
 So, how did they get here, and how did their friendship begin? Keep reading and find out. 
Donald Trump and Rudy Giuliani weren't always friendly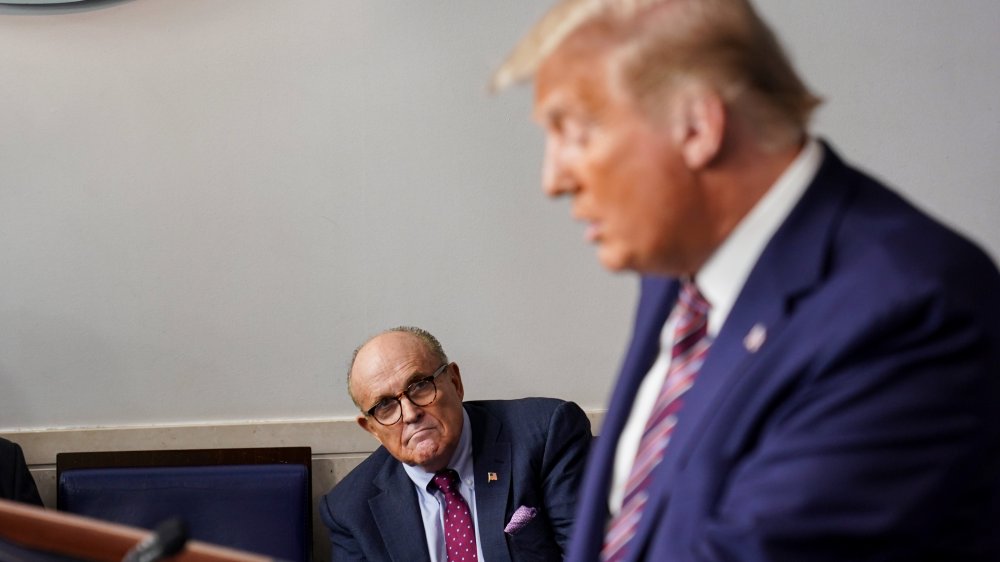 Joshua Roberts/Getty Images
What really makes Donald Trump and Rudy Giuliani's relationship intriguing, and at times surprising, is that they started off at odds with one another. Politico reports before Giuliani became mayor and "long before [Giuliani] was Donald Trump's personal attorney and devoted defender, Rudy Giuliani wasn't exactly a fan [of Trump]." The In 1986, according to the site, the former U.S. Attorney for the Southern District of New York actually threw Trump's name into a "high-profile, high-stakes setting" where "Giuliani was the prosecutor in a public corruption case." Trump wasn't on trial at this time, but Giuliani didn't exactly keep the real estate mogul's reputation clean in the trial. 
However, after the trial, the two seemed to realize that they needed to become allies in order to gain political power. As Politico notes: "The relationship, in the estimation of those who know them well, always has been a predominantly transactional one, a function of proximity, pragmatism and a kind of philosophical kinship." From being invited to one another's weddings to backing each other's campaigns, the two rode on one another's relevance from the '86 trial to Trump's presidency — and have been doing so ever since, in order to get and keep power, as the site reports.