Here's How Alexis Ren Actually Got Famous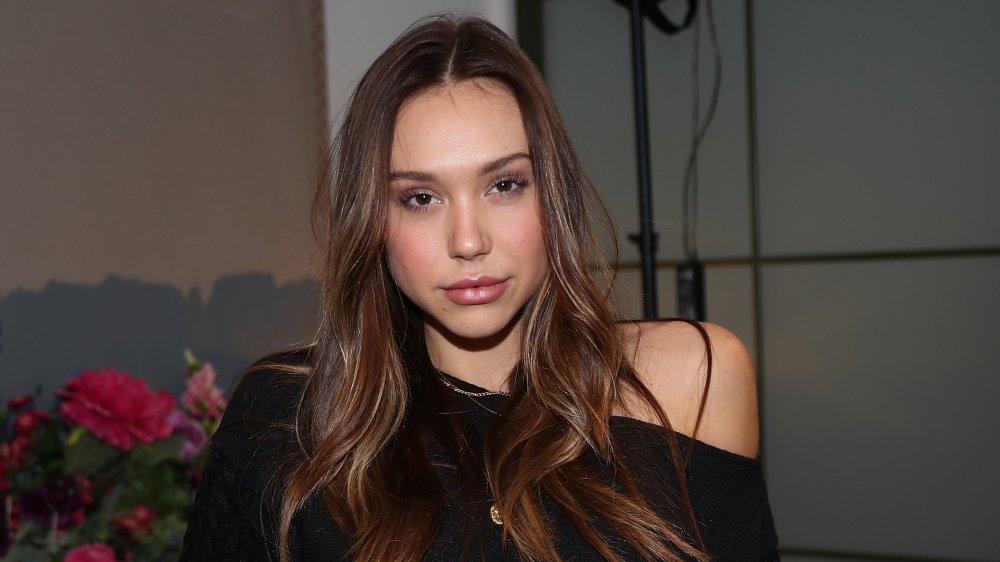 Cassidy Sparrow/Getty Images
With 14 million Instagram followers, Alexis Ren is a big-time swimsuit supermodel, who's landed covers on Maxim (in 2017) and Sports Illustrated (in 2018), according to Good Housekeeping. But in a world where social media influencers hold increasing sway, Ren is differentiating herself by sharing more than just curated pics with her followers. Instead, she's regularly displayed a refreshing vulnerability in coming clean about everything from eating disorders to messy breakups. Per Elite Daily, this has allowed her "to be more than a face on a screen. It's allowed her fans to feel like they've grown with her and, in a sense, know her."
It's not surprising, therefore, that Ren won the Sports Illustrated Rookie of the Year title in 2018, as the honor is determined by fans (via Elite Daily). Of the win, Ren told the outlet how she appreciates Sports Illustrated expanding their horizons to bring her on board. "I know I didn't come into this industry the same way as most girls," she continued, "so it's a challenge for me to be accepted."
But if she didn't enter the modeling industry in the "traditional" way, how did Ren actually become famous? Keep reading to find out after the jump.
Alexis Ren was discovered in an unexpected way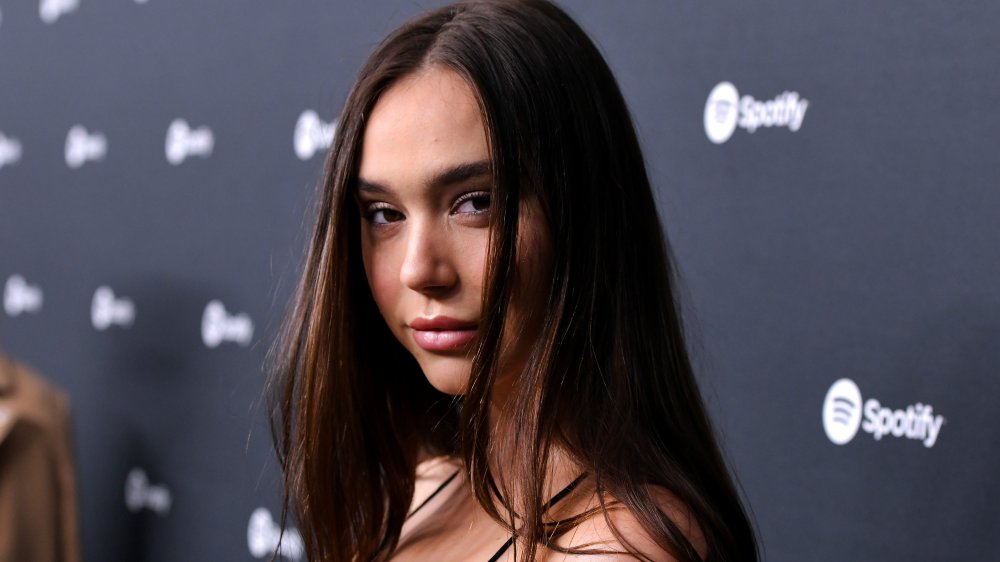 Charley Gallay/Getty Images
Elite Daily reported that Alexis Ren was discovered at 13 years old in a clothing store in a Los Angeles mall. "I got signed to an agency not long after and I've been working full-time ever since," she explained. By 14, she was modeling in Japan, and at 15, she exploded onto the scene "when photos of her posing by the pool in a black string bikini went viral on Tumblr," according to The Cut.
After her sexy poolside photos were reblogged like wildfire, the ensuing Tumblr and Instagram fame led Ren "to sign with an agency, acquire a team and a manager and secure campaigns with big brands from Calvin Klein to L'Oréal" (via Byrdie). But as her star has risen, Ren's Instagram arguably remains her biggest claim to fame, as she's built her brand upon authenticity and connection with her avid fanbase. Plus, she travels the world constantly to keep her Instagram posts, as she told Byrdie, "spicy and fun."
What's Alexis Ren up to now?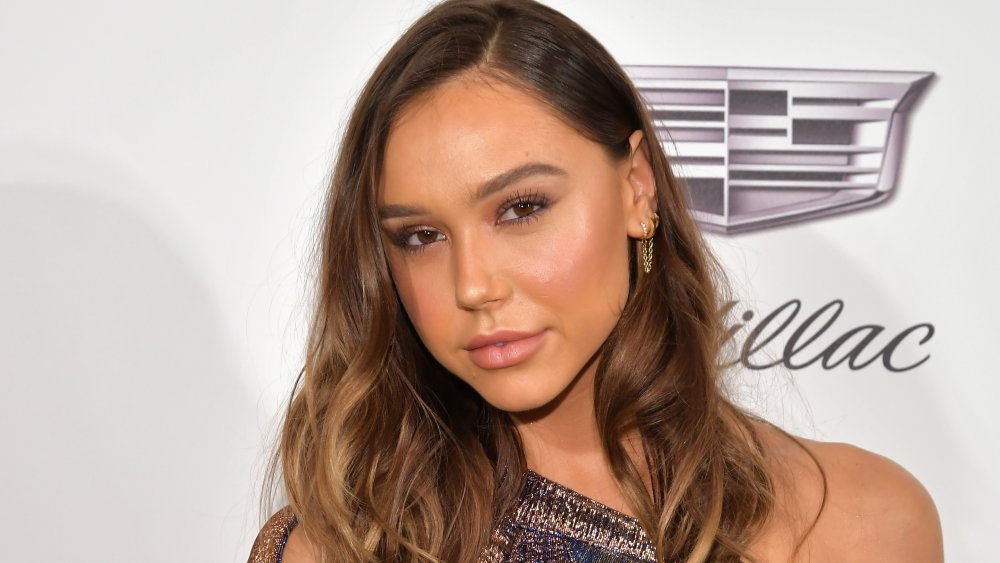 Amy Sussman/Getty Images
Alexis Ren may have begun building her following on Tumblr, but she's worked hard to make the most out of her career ever since. In 2019, Forbes reported she launched her own activewear line and appeared on Dancing With The Stars — all of which she said she couldn't have done without the help of then-boyfriend, Noah Centineo. That same year, Ren also expanded her résumé by collaborating on music videos with Ed Sheeran and Kygo. "I'm changing my career so drastically," she told Forbes at the 2019 Revolve Awards. "It's been really amazing. I'm going into acting, which is going to be so fun and I'm excited for that transition."
While the global coronavirus outbreak may have put a (brief) damper on her red carpet appearances and movie star aspirations, the model-turned-actress remains open to all opportunities that come her way. In 2020, Ren co-founded Future Prosperity, a new retailer platform aimed at reducing reliance on plastic. Born from her desire to protect the environment, Ren opened up to Yahoo! News about how the launch was also a means of leveraging her influence to make a positive impact.
"That's my perception of what influence is: leaving a path and a legacy," she told the outlet in October 2020. "There are a lot of things going on in the world, as we know, but if we don't have fresh air to breathe and food to eat, we can't argue about those other semantics."