The Tragic Death Of Alex Trebek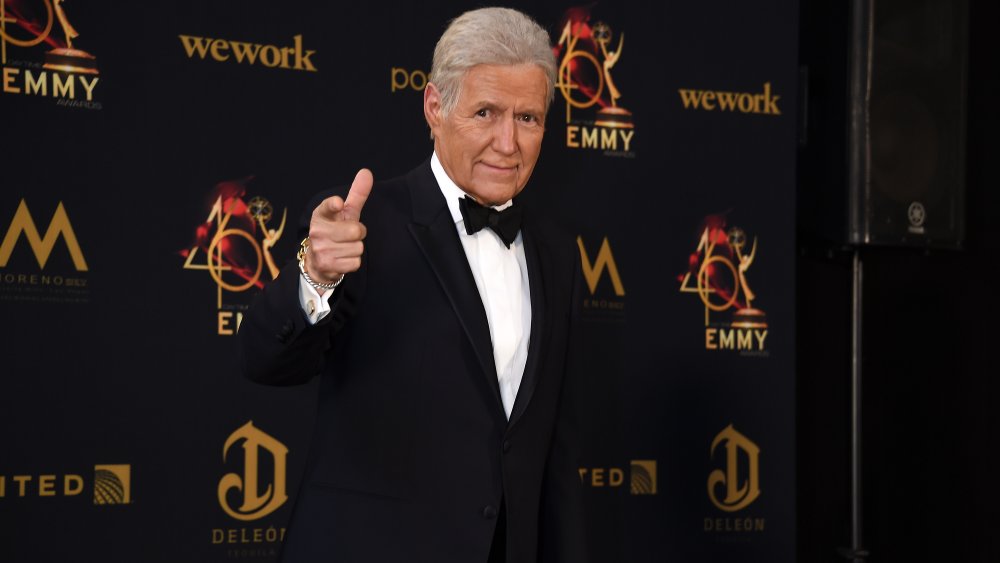 Gregg Deguire/Getty Images
After a years-long battle with stage 4 pancreatic cancer, beloved Jeopardy! host Alex Trebek died on Nov. 8, 2020, at the age of 80. Jeopardy released a statement, via Twitter: "Jeopardy! is saddened to share that Alex Trebek passed away peacefully at home early this morning, surrounded by family and friends. Thank you, Alex."
Alex Trebek first announced his cancer diagnosis in March 2019 in a video announcement to fans. He was blunt about the fact that stage 4  pancreatic cancer's prognosis was not "encouraging" but that he planned on continuing to work and to receive treatment, which he did. In Dec. 2019, he gave an interview with ABC News and said of his treatment, "I have learned something in the past year and it's this: We don't know when we're going to die. Because of the cancer diagnosis, it's no longer an open-ended life, it's a closed-ended life because of the terrible ... survival rates of pancreatic cancer. Because of that, and something else that is operating here, people all over America and abroad have decided they want to let me know now, while I'm alive, about the impact that I've been having on their existence."
Alex Trebek was encouraged by all the support he received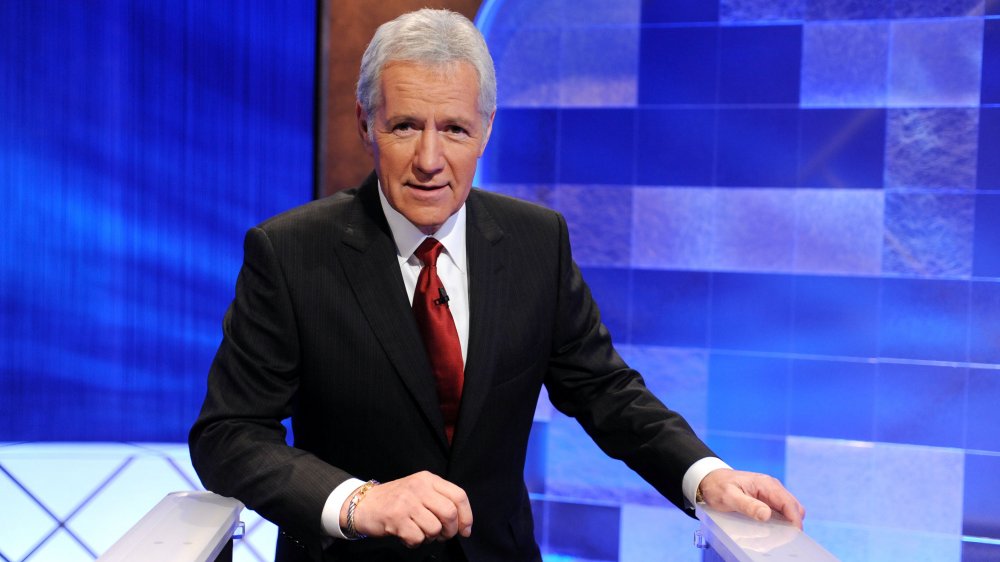 Amanda Edwards/Getty Images
In the aforementioned interview with ABC News, Alex Trebek said messages from fans were helping him get through his treatment, even if they often made him emotional. He said in the interview, "I don't mind getting choked up. My oncologist told me one of the symptoms, if you will, of pancreatic cancer is that you get these moments of depression, sadness."  Many of those fans expressed their grief on social media after his death. Singer John Legend for example, tweeted, "I was obsessed with Jeopardy as a nerdy kid growing up in Ohio. I've loved and revered Alex Trebek since I can remember. What an iconic career." And actor Ryan Reynolds remembered working with the gameshow host: "Alex Trebek was kind enough to film a cameo for our film Free Guy last year despite his battle. He was gracious and funny. In addition to being curious, stalwart, generous, reassuring and of course, Canadian. We love you, Alex. And always will." 
Alex Trebek is survived by his wife of several decades, Jean Currivan Trebek, and their two children, Emily and Matthew. And legions of Jeopardy! fans, of course.