What Taylor Armstrong Has Been Up To Since Leaving RHOBH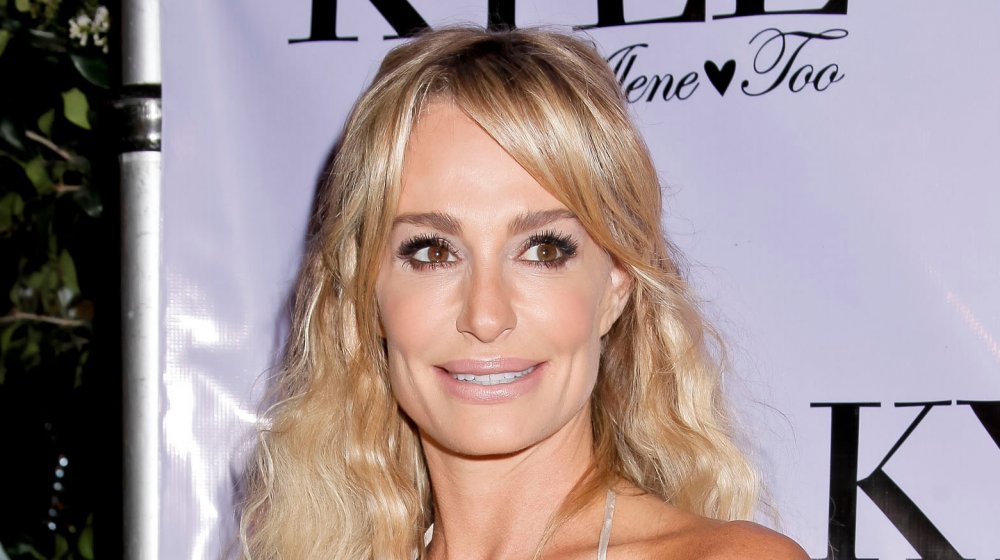 Tibrina Hobson/Getty Images
In 2010, Bravo fans were first introduced to Taylor Armstrong during the first season of The Real Housewives of Beverly Hills. In her three seasons, Taylor appeared during what would end up being a life-changing time for herself and her daughter Kennedy. Taylor was married to Russell Armstrong at the time, and their marriage quickly became a major focal point on the show. During a tea party at Lisa Vanderpump's house during the second season, Camille Grammer revealed that Taylor's husband had broken Taylor's jaw and beaten her up (via The Daily Dish). 
According to TMZ, after the second RHOBH season finished filming, Taylor filed for divorce. Tragically, later that year, in August 2011, Russell committed suicide at the age of 47. ABC News reported that he had racked up more than $1.5 million in debt before his death and had been spending money wildly. Also, Russell had been sued by MyMedicalRecords.com for misusing funds and breach of contract. Taylor's third and final season on the RHOBH saw the reality star struggling while coming to terms with her late husband's death and a potential struggle with alcohol. Taylor's last episode aired in April 2013, and so much has happened in her life since leaving the show. Keep reading to find out what Taylor Armstrong has been up to since turning in her diamond.
Taylor Armstrong found love again after leaving RHOBH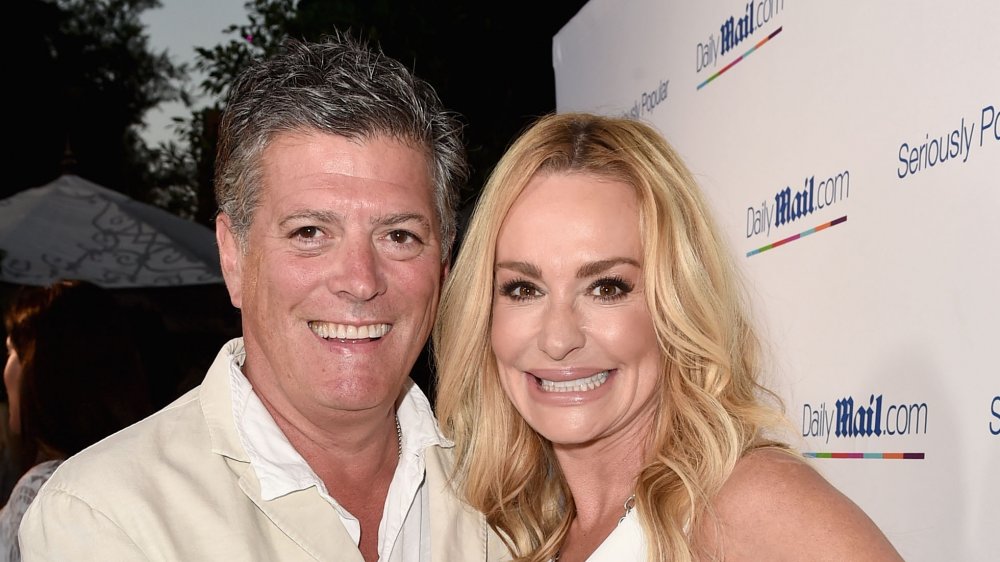 Alberto E. Rodriguez/Getty Images
In 2012, Taylor Armstrong released a book called Hiding from Reality: My Story of Love, Loss, and Finding the Courage Within, which helped raise awareness about domestic violence. In 2013, the same year that she left Real Housewives of Beverly Hills, Taylor found love again. She told E! News that her new boyfriend, lawyer John Bluher, made her feel "safe" and "at peace." Taylor added, "He is a beautiful man. I didn't think I would ever be able to trust someone completely. But somehow, he opened my heart and I let him in." 
The couple, who met through mutual friends, relocated to Vail, Colo. for the winter with Taylor's daughter Kennedy. The following year, the pair married on the beach at the Bel-Air Bay Club in Pacific Palisades, Calif. She told People, "Today, John, Kennedy and I became a family. I married my best friend and Kennedy's family circle became complete." The family now resides in Orange County, Calif., per the Inquisitr. In a 2020 Daily Dish video, Taylor said that she's focused on raising 14-year-old Kennedy, a competitive cheerleader and a typical teenager (although she's not dating as of yet). While Taylor Armstrong has since kept herself out of the spotlight, a meme brought her back into the fold! Keep scrolling to learn how she feels about her renewed celebrity.
Taylor Armstrong is the woman yelling at a cat
The internet made RHOBH star Taylor Armstrong famous all over again in the summer of 2019. During Season 2 of the show, there was an iconic scene in which Taylor attended Brandi Glanville's Malibu Beach party and got into a massive argument with Camille Grammer and her friend Dede. A frame from that scene, in which Kyle Richards is seen comforting a yelling Armstrong, became a meme. The pic of Taylor was initially paired with a photo of a cat seated in front of a salad. Tumblr user deadbefordeath originally posted the solo cat photo with the caption: "he no like vegetals." You can read up on Smudge the cat's backstory here.
Twitter user @MISSINGEGIRL was the first to post the combo of a yelling Taylor and the cat's photo, and the rest is internet history. What helped catapult the meme to the next stratosphere was the fact that Taylor herself made it known that it was her in the photo, tweeting, "BTW 'woman yelling at a cat' is me." It turns out, per The Daily Dish, that Taylor and Kyle text each other about the meme that has now become a piece of pop culture. We might not know what to expect next from Taylor Armstrong, but at least we know we can rely on her "woman yelling at a cat" meme for just about any situation.