Inside The Gayle King And Norah O'Donnell Feud Rumors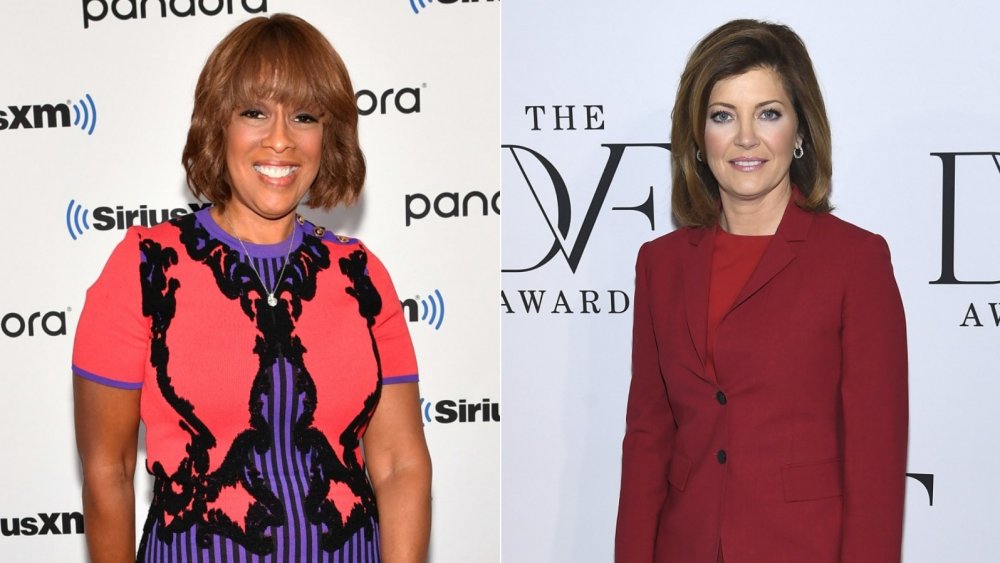 Slaven Vlasic, Dimitrios Kambouris/Getty Images
Norah O'Donnell's 2019 switch from CBS This Morning to CBS Evening News sparked off rumors of a feud between her and co-anchor Gayle King. A Page Six report from May 2019 accused King of being the main conspirator aiming to push O'Donnell out of the morning news show. At the time, a source from the network told the outlet that O'Donnell's "toxic" behavior led to bad blood between the two colleagues.
The insider's claims came just one month after the Daily Mail reported that O'Donnell caused a "climate of fear" at CBS This Morning. According to what an unnamed source told the outlet, "Norah is demanding but can be so harsh in her treatment of people — particularly women — I've seen a lot of tears." The scathing insider claims added that, "people live in fear around Norah." But leave it up to Oprah Winfrey's best friend to come to O'Donnell's defense and shut down the hearsay in a nod of female solidarity. 
Gayle King has 'no beef' with Norah O'Donnell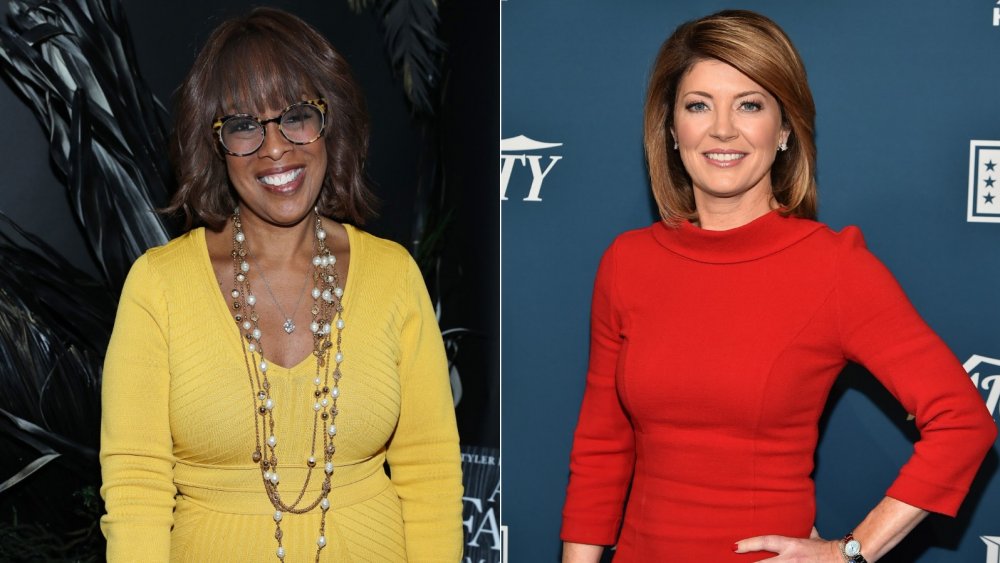 Bennett Raglin, Theo Wargo/Getty Images
While at the 2019 Matrix Awards, Gayle King and Norah O'Donnell took time to address the elephant in the room. The co-hosts appeared alongside each other at the ceremony that celebrates women in communications, which doubled as the perfect opportunity to clear up rumors of their supposed feud. 
"Norah, you would like this," King told O'Donnell while speaking to Entertainment Tonight. "I said, 'The friction between Norah and Gayle is fiction. Hashtag, hashtag, hashtag!" King went on to explain her thoughts on why the media fueled feud rumors. "'Cause we're women, that's why," the O Magazine editor-at-large declared. "This never happens to men," she added. "If there are two men and one goes the other way or things change, even if the man [is] going home, sitting at home, picking the lint out of his navel, or making calls or trying to find a job... No, nobody ever says, 'Oh so-and-so [and] so-and-so, nobody ever says that, they only say that about women." The duo then broke into an a cappella rendition of Paul McCartney and Stevie Wonder's single, "Ebony and Ivory."
King and O'Donnell also took to the CBS This Morning airwaves to further clarify their relationship and have the final word. "I have no beef with you, you have no beef with me," King told O'Donnell during the show. "[Journalist] Tina Brown summed it up very nicely. She said this never happens to men, this kind of cutthroat business." An unfortunate, but undeniable truth.