Bob Dylan Wins Nobel Prize For Literature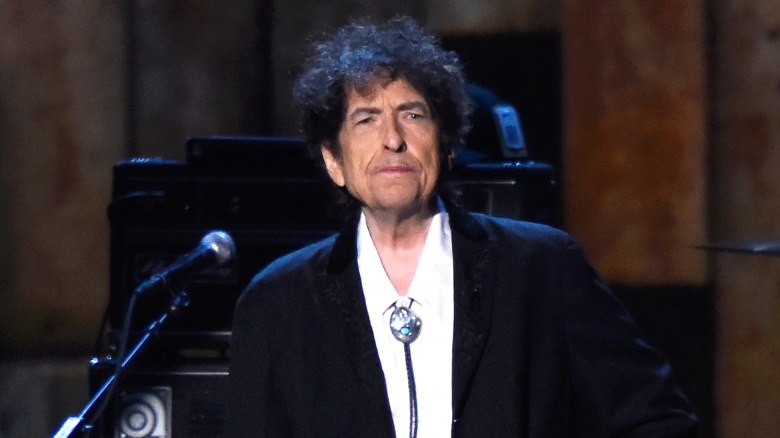 Getty Images
In a huge surprise, singer-songwriter Bob Dylan was awarded the Nobel Prize for Literature, the organization announced on Thursday, Oct. 13, 2016.
Dylan, 75, was awarded the prize for "having created new poetic expressions within the great American song tradition," according to the official website of the Nobel Prize. He's the first American to win the Nobel Prize for Literature since author Toni Morrison, who won in 1993.
The Swedish Academy continued to praise Dylan in its biography of the "Like a Rolling Stone" icon. "Dylan has recorded a large number of albums revolving around topics like the social conditions of man, religion, politics and love," the biography reads. "The lyrics have continuously been published in new editions, under the title Lyrics. As an artist, he is strikingly versatile; he has been active as painter, actor and scriptwriter."
In addition to the award, which is given for a lifetime of writing, Dylan will take home a little over $900,000, according to the New York Times. He joins other iconic winners in this category including William Faulkner, John Steinbeck and the aforementioned Morrison.
The Times also points out that numerous people have been lobbying for Dylan to receive the award over the years, including former Rolling Stones bassist Bill Wyman. "Mr. Dylan's work remains utterly lacking in conventionality, moral sleight of hand, pop pabulum or sops to his audience," Wyman wrote in a 2013 op-ed titled "Knock, Knock, Knockin' on Nobel's Door." "His lyricism is exquisite; his concerns and subjects are demonstrably timeless; and few poets of any era have seen their work bear more influence."