Why The Tonight Show Starring Jimmy Fallon's Head Writer Just Up And Left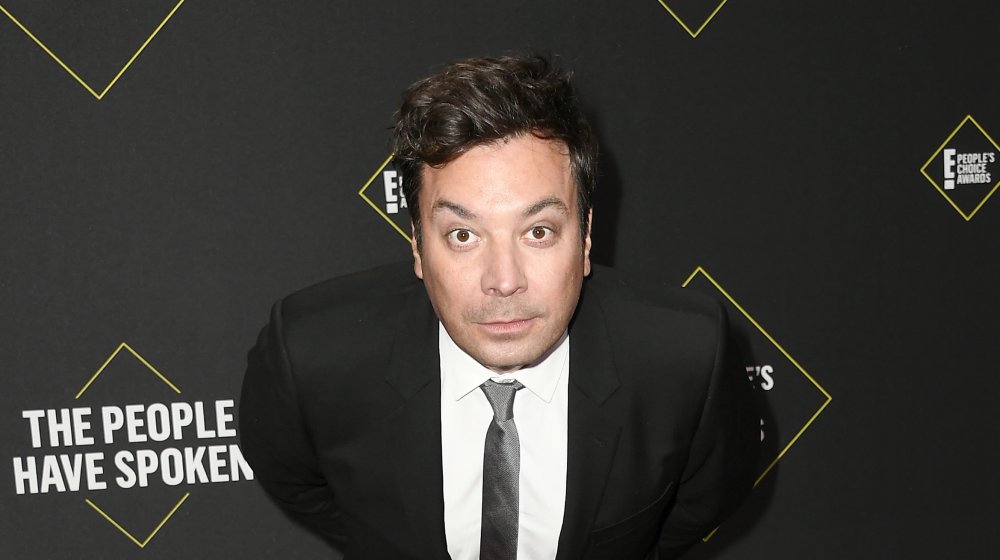 Frazer Harrison/Getty Images
The landscape of late-night comedy is ever-changing, and The Tonight Show Starring Jimmy Fallon just changed a bit more. Not only did series showrunner Gavin Purcell part ways with the show, per Deadline, he is the third showrunner to do so since the 2016 election. Purcell had replaced Jim Bell, who left the show after 30 years with NBC, according to Variety. (Bell had replaced original showrunner Josh Lieb.) In addition to the departing showrunners, The Tonight Show just lost its head writer Rebecca Drysdale. While the showrunners have been mum about the reasons for their exits, we have a pretty good idea of what went down with Drysdale.
Drysdale first joined The Tonight Show in April 2020, and it was announced in early November 2020 that she would be leaving her position. Drysdale shared the news in a private Facebook post, as reported by the Chicago Sun-Times, writing, "They made it clear that I was not a good fit for the show, and I did not disagree. I wish it had gone differently and I had been able to be what they needed but that is not how it shook out," adding that she was looking forward to never doing any material about Donald Trump ever again. The next day, however, Drysdale took to Twitter to publicly set the record straight.
The Tonight Show head writer Rebecca Drysdale said her words were taken out of context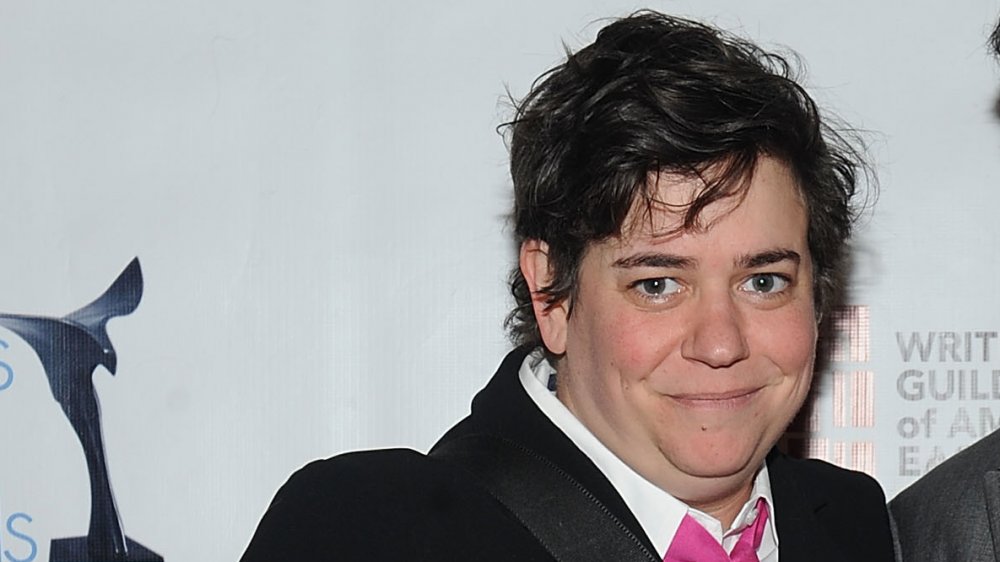 Brad Barket/Getty Images
The day after the Chicago Sun-Times reported that Rebecca Drysdale was leaving her position as head writer of The Tonight Show Starring Jimmy Fallon, she went on Twitter to give her own statement. Drysdale expressed disappointment that her personal Facebook was mined for information, adding that the post was "cut up and taken out of context." Drysdale also clarified that while it is true that she is looking forward to not writing about Donald Trump, that was not the reason for her departure.
"Doing comedy about politics is powerful and necessary," she wrote. "Making fun of Trump in the way mainstream comedy has chosen to, only adds to his power and gives him a larger stage. That I will no longer do." The Tonight Show has received criticism over its depictions of Trump in the past, specifically an incident shortly before the 2016 election when Fallon played with Trump's hair. The New York Times reported that Fallon acknowledged the episode as "a setback, if not quite a mistake."
In any case, Drysdale clarified that not wanting to write material about Trump is a personal choice, while her departure from The Tonight Show is "something that happened professionally." She wrote, "I have nothing but love and respect for the hardest working crew and staff and writers that work at The Tonight Show, and anything that reads as an indictment of the show or Jimmy is just a lie."