Why Gwen And Blake's Wedding Will Be Anything But Normal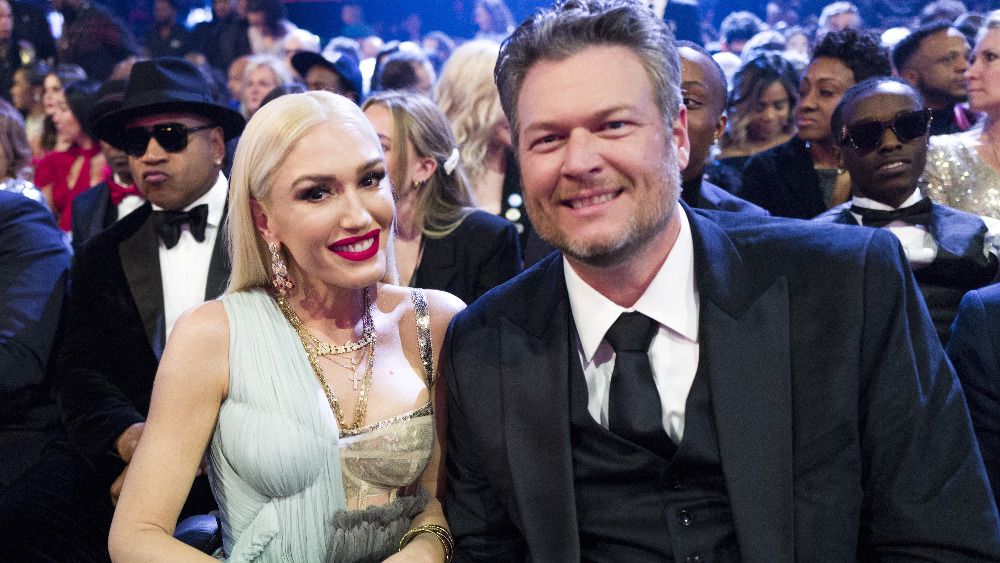 John Shearer/Getty Images
Rocker punk chick and frontwoman of No Doubt Gwen Stefani may have once famously sung that she's "just a girl," but now she's a woman in love! The "Hollaback Girl" singer announced her engagement to country star Blake Shelton on Oct. 27, 2020 in a sweet Instagram post that flaunted her stunning ring. "Yes please!," she captioned the pic, while her fiancé echoed her sentiments. "Thanks for saving my 2020," Shelton wrote. "And the rest of my life.. I love you. I heard a YES!"
Music's longtime power couple has been dating since November 2015 after meeting on the set of The Voice, according to Marie Claire. While they went public with their engagement in Oct. 2020, a source told Us Weekly that the loved-up duo had actually been planning a wedding since July. Both of them reportedly loved the idea of a summer wedding, though the insider shared that, "it won't be the end of the world if they have to move things back till the fall." As this is neither Stefani nor Shelton's first time walking down the aisle — he was previously married to fellow country star Miranda Lambert and she split from her rocker husband Gavin Rossdale in 2015 — we can assume that their wedding will be anything but normal. Here's why!
Gwen Stefani and Blake Shelton's wedding will be a 'family affair'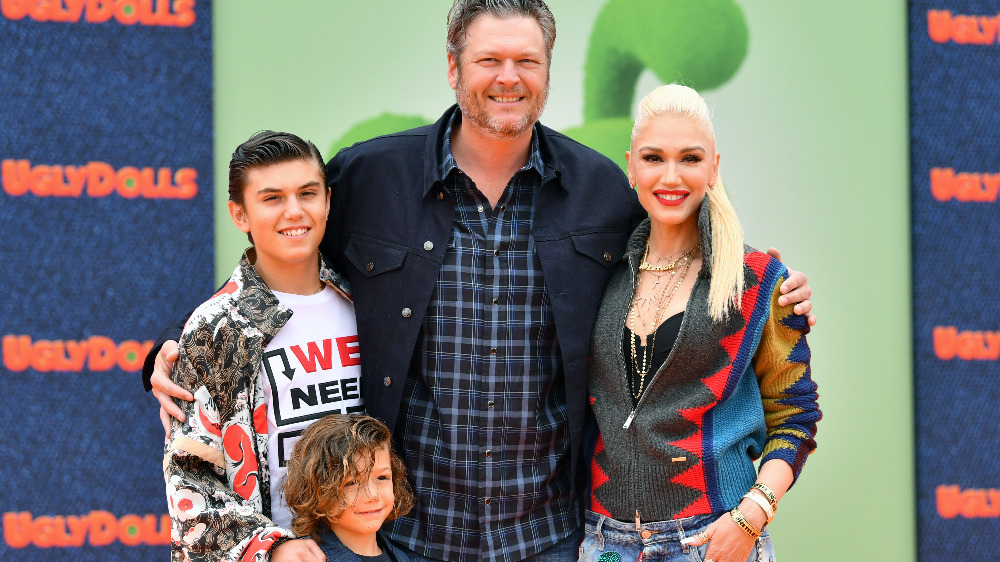 Emma Mcintyre/Getty Images
They might be superstars, but Gwen Stefani and Blake Shelton don't want the glitz and glam of a big wedding. Per People, they're looking to wed "sooner rather than later," and any ceremony will likely center around an intimate gathering of friends and family. Family has always been a top priority for Stefani, who shares three sons — Kingston, Zuma and Apollo — with ex Gavin Rossdale. Knowing this, Shelton ensured he had all of the boys' approval before he popped the question to their mom, according to People. "Blake told her boys that he wanted to propose and asked their permission," a source at the outlet revealed. "Her family very much approves of him. He's an amazing partner and a great extra dad to the boys."
What the nuptials may lack in guests, Stefani and Shelton plan to make up for with two different ceremonies. Us Weekly reported that the pair will wed twice: once in Los Angeles and once more on the country singer's Oklahoma ranch. A source told the magazine, "Oklahoma gives the couple more privacy and the possibilities are endless for a wedding reception people will talk about for years."
Will Gwen Stefani wear a white wedding dress?
Gwen Stefani has built a brand on her trendsetting style, and her punk-rock fashion sense dates all the way back to her 2002 ceremony. To wed Gavin Rossdale, Stefani famously donned a custom Christian Dior gown, complete with a dip-dyed, hand-painted hot pink bottom half that she topped with an antique wedding veil. Knowing Stefani's penchant for breaking fashion rules, will she wear all-white this time around? Either way, we're certain her dress will be a breathtaking one-of-a-kind piece!
Aside from Stefani's unique gown, we imagine her wedding to Blake Shelton will feature plenty of other sweet touches. For example, the couple might include the children in the ceremony in an unusual way, given the dynamics of their blended family. And, because Stefani and Shelton have collaborated on hits in the past, it's not too much of a stretch to imagine there could be musical performances prepared by the bride and groom! (They don't have to look far for inspiration — fellow country music star Ryan Hurd wrote "Diamonds and Twine" for bride-to-be Maren Morris in 2018). But no matter how it all goes down, this wedding is bound to be one for the books!