The Untold Truth Of MO3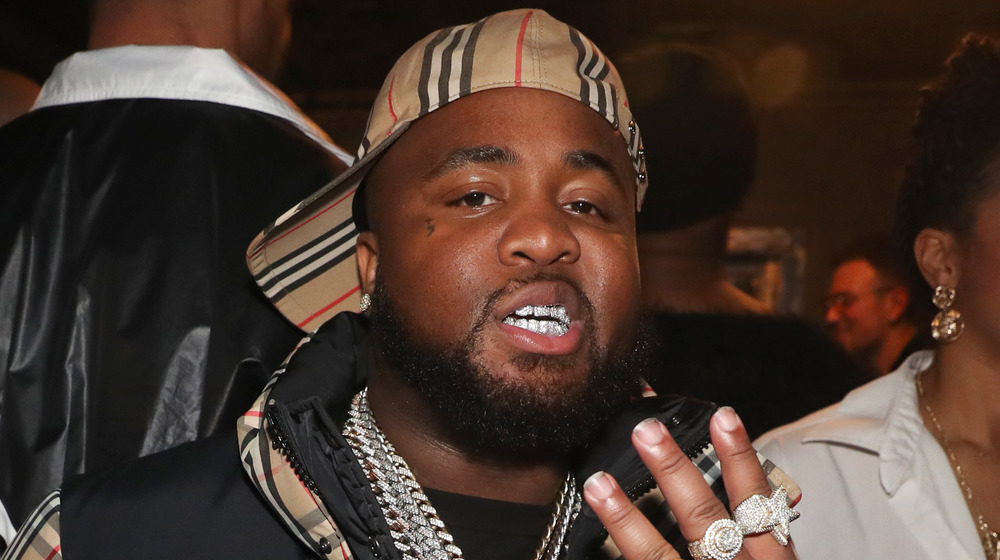 Johnny Nunez/Getty Images
Up-and-coming rapper MO3 was shot and killed on Nov. 11, 2020 in Dallas. According to CBSN Dallas-Ft. Worth, the 28-year-old rapper was driving in his hometown around 12 p.m. when a "suspect got out of a vehicle armed with a gun and began approaching [MO3's] vehicle." Police said MO3 "also got out of his vehicle and began running southbound on the freeway." The shooter "fired multiple rounds," hitting MO3 "at least once," per CBSN. The rapper was reportedly pronounced dead at the hospital, and at this time, no arrests have been made. 
According to Urban Islandz, alleged video of the aftermath shows MO3 receiving CPR on the highway. As that footage began to circulate on social media, an outpouring of grief and remembrances ensued, with one fan on Twitter remembering MO3 as "one of the most talented artists in Dallas."
As the world comes to grips with MO3's tragic death, we look back on his life. Born in 1992 as Melvin Noble, MO3 emerged as an artist on Dallas' north side, per Spotify. The rapper explained to Flaunt that the name "MO3" came from his family — his father's name was Third, and his mother's family called him little Mo, hence MO3. His life changed forever in 2014, when he connected with his idol, the Louisiana-born rapper Boosie Badazz, and signed a deal with him. MO3 went on to develop a following not just in Dallas but across the entire United States.
MO3 was at the beginning of a promising career
Alberto E. Rodriguez/Getty Images
In an Instagram post from July 2020, MO3 (aka Melvin Noble) shared some personal details about his life, explaining that he dropped out of school in the ninth grade, spent time in and out of jail, and experienced homelessness. He "had it hard finding [his] purpose in life," the rapper wrote in the caption. He recalled a pivotal moment in his life when he was waiting at a bus stop to take him to a studio, begging God to give him an opportunity to change his circumstances. "HE GAVE ME A SECOND CHANCE," MO3 concluded.
In 2020, MO3 teamed up with mentor Boosie Badazz to release a collaborative mixtape, Badazz MO3, which became his first project to enter the Billboard 200. MO3 told Flaunt that he first crossed paths with Boosie in 2017, when his idol gave him the chance to open a concert for him. "He put me on his show that night. After that, he flew me to his house. We made 2 songs for my album," MO3 said. "It's been love ever since."
In the same interview, MO3 acknowledged that as a rapper in Dallas, he had a target on his back. However, he said he did not travel with security. "Security or no security, you're always targeted," he said. "Your level of success makes you a target." The rapper said he preferred to focus on making music, explaining, "I'm giving a message, I'm giving hope."