Shark Tank Contestants Who Went On To Great Success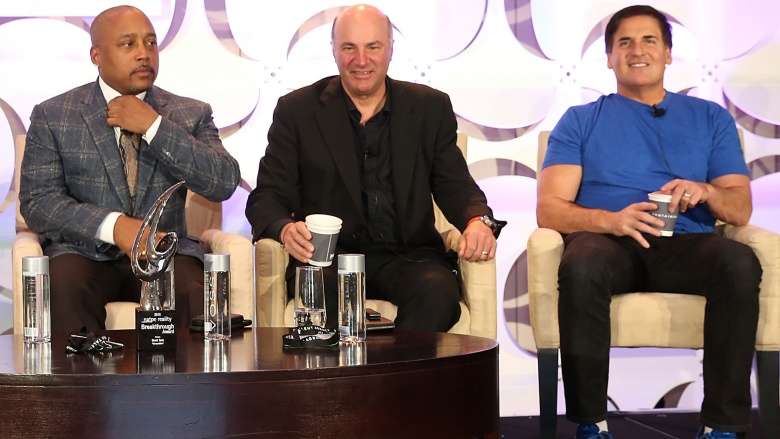 Getty Images
Earning the respect of one of the titular sharks on Shark Tank is a tough job. They're justifiably remorseless in their criticism, can see right through your nonsense, and have the resources to turn their protégés into millionaires. If you make it through the Tank with minimal blood loss, you're pretty much assured success. Here are some contestants who went on to make their mark.
Dallas Robinson And Mike Buonomo - Kisstixx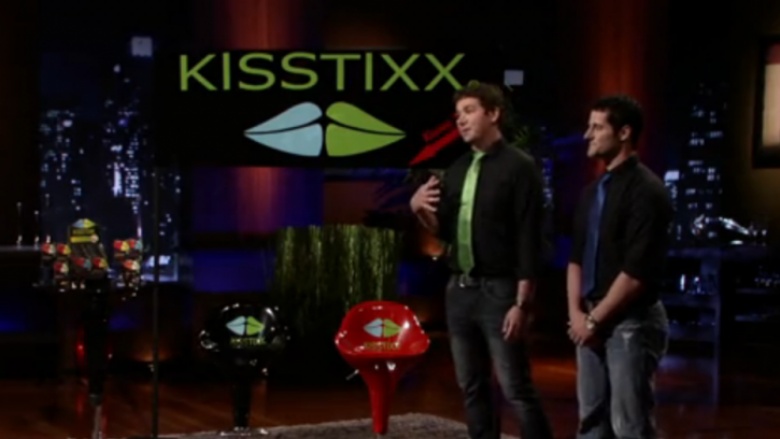 Who would have thought that first base was big business? Capitalizing on college kids' penchant for making out pretty much all of the time, Kisstixx is a lip balm sold in 2-packs of "compatible" flavors, like peaches and cream, or chocolate and strawberry. After striking up a deal with Mark Cuban, Kisstixx is now sold in about 50 countries. Inventors Dallas Robinson and Mike Buonomo make it no secret that their wealth means that they now have plenty of test subjects for their newer products.
Sean Conway, Justin Miller, DJ Stephan, And Fadi Chalfoun - Notehall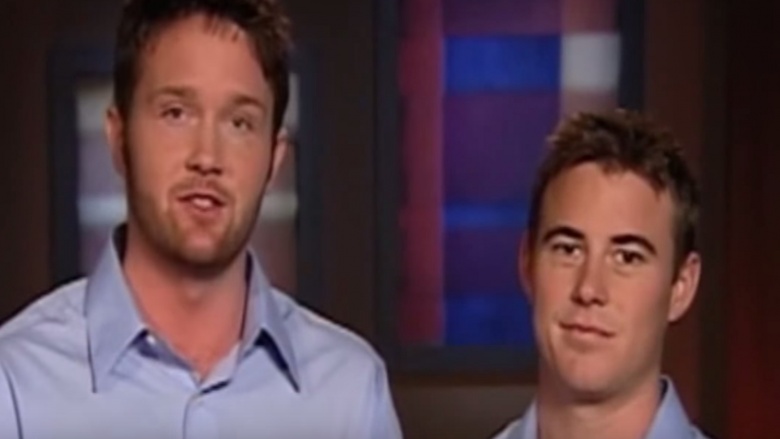 In another venture to make college even easier than it already is, Notehall was built as an online way for students to post, exchange, and sell notes from their classes. The creators' entrepreneurial spirit got them a deal, and they later sold their website to Chegg—but not before it became embroiled in controversy due to copyright concerns about professors' original content being used by students to make a profit. Either way, the four inventors walked away pretty wealthy.
Charles Yim - Breathometer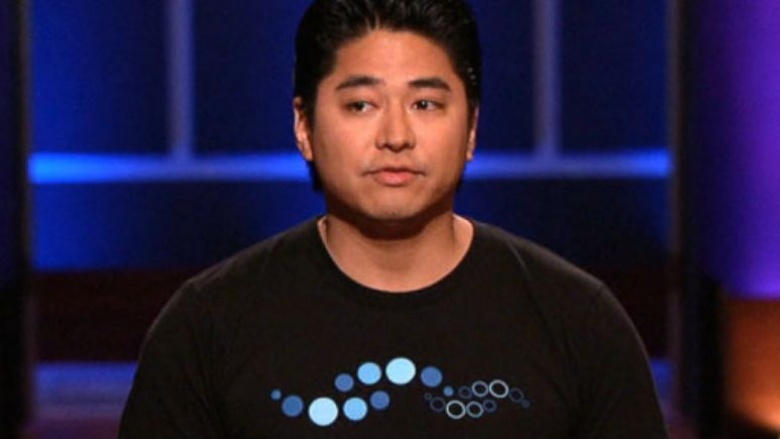 Drunk driving is serious business, so Charles Yim set out to make the world a better place by creating a breathalyzer for your smartphone. The app helps the potentially inebriated user to make more informed decisions, and it partners with local services, like cabs and hotels, to keep you safe. No stranger to business ventures, Yim was the first contestant to get backing from every Shark in the tank, and making over $1 million is sales within three months. Yim went on to develop a wireless version of the device as well, earning another $10 million.
Mark And Hanna Lim - Lollacup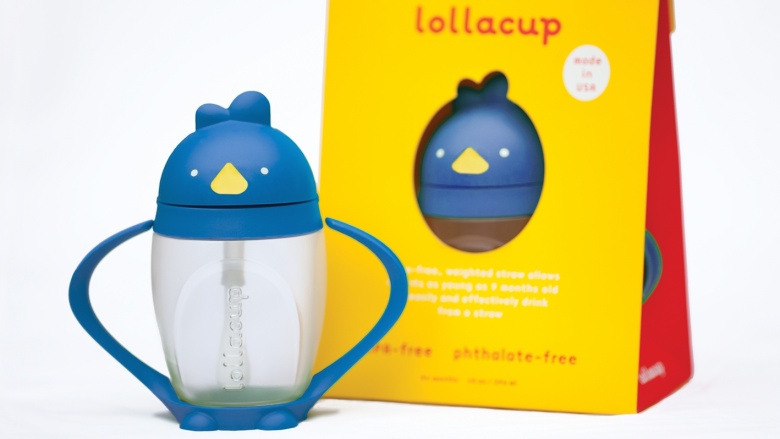 Making children less obnoxious is the goal of just about every child-oriented business ever conceived. The Lollacup is just one small step towards having a peaceful meal for once in parents' miserable lives. Mark and Hanna Lim designed a cup for kids that eliminates the usual spill-proof valves of sippy cups, which can be difficult for kids to use, and replaces them with a simple spill-resistant straw, which is both easier for children to use and less damaging to young teeth. With two Shark investors, the Lims expanded their business into many more toddler products, which can be found anywhere baby stuff is sold.
Sabin Lomac And Jim Tselikis - Cousins Maine Lobster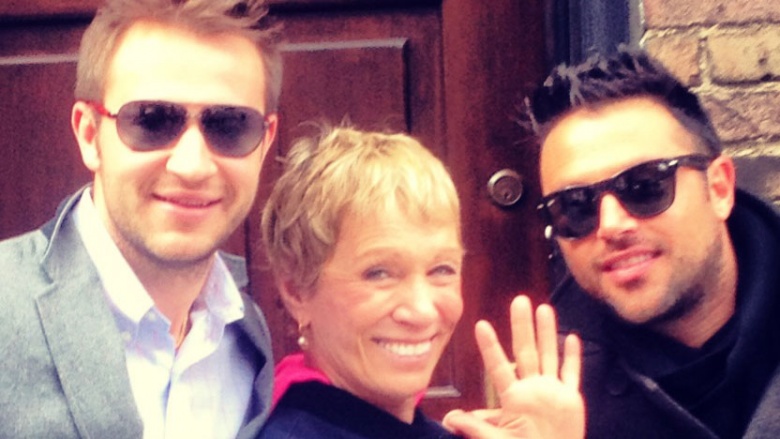 Sometimes, if you look real hard, a dream can be found right beneath a chitinous exoskeleton. Sabin Lomac and Jim Tselikis leveraged the growing hipness of food trucks and the deliciousness of lobster into a popular local business. But after the investment of Barbara Corcoran, they were able to expand their food trucks into a franchise, as well as a home lobster delivery service. Hear that, Red Lobster? You can take your cheesy biscuits and, well...don't take them anywhere because they're still pretty good.
Maria Curcio And Veronica Perlongo - BuggyBeds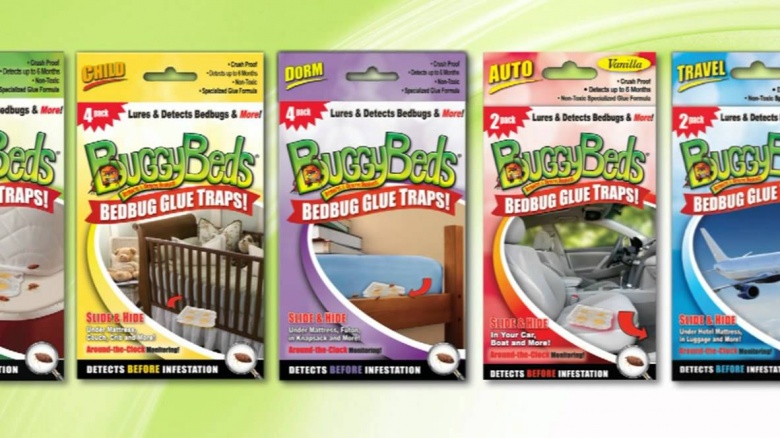 From edible arthropods to arthropods that eat you, BuggyBeds is a device that serves as an early detector for bedbugs, warning you before the little jerks drink too much of your blood. Inventors Maria Curcio and Veronica Perlongo entered the tank with such a solid business plan that the Sharks didn't even know why they were there. Eventually, all five Sharks came together to form a business-Voltron.
Marc Newburger And Jeffrey Simon - Drop Stop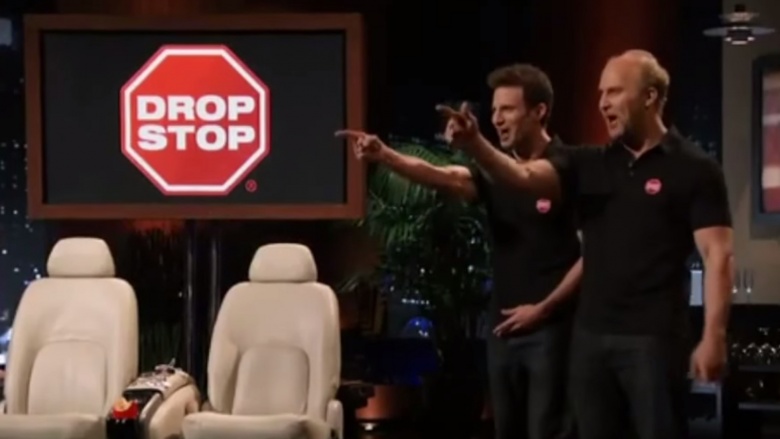 The premise behind Drop Stop is simple: stop objects from falling into the space that exists between your car seat and into the unrelenting darkness underneath. For real, if you drop your phone down there, you're going to have to buy a new one and your friends will get calls from demons. Lori Greiner bought into this pillow-like device, and by February 2015, the Drop Stop was considered to be one of Shark Tank's top ten most successful businesses.
Erin Bickley And Jenny Greer - Hold Your Haunches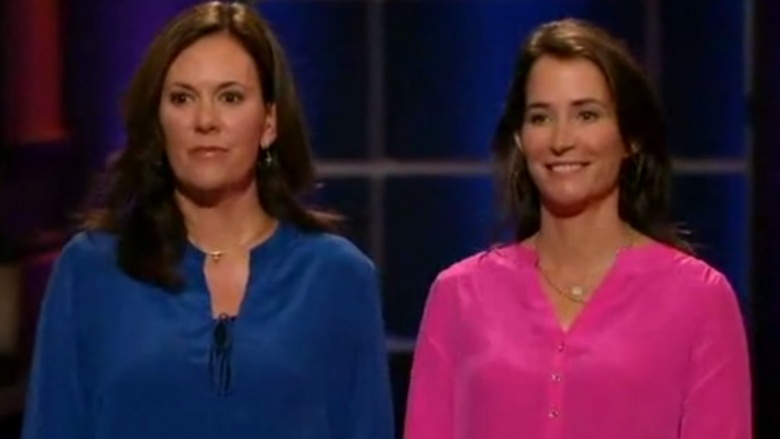 Another invention designed to keep things from falling, Erin Bickley and Jenny Greer designed Hold Your Haunches to "smooth and tighten" women's rear ends. The female sharks were all over the rump-raising shapewear, and despite the company ordering a huge amount of stock before their episode aired, they almost immediately sold out, much to the disappointment of big butts everywhere. They quickly restocked, and the product is now sold far and wide.
Rick Hopper - ReadeRest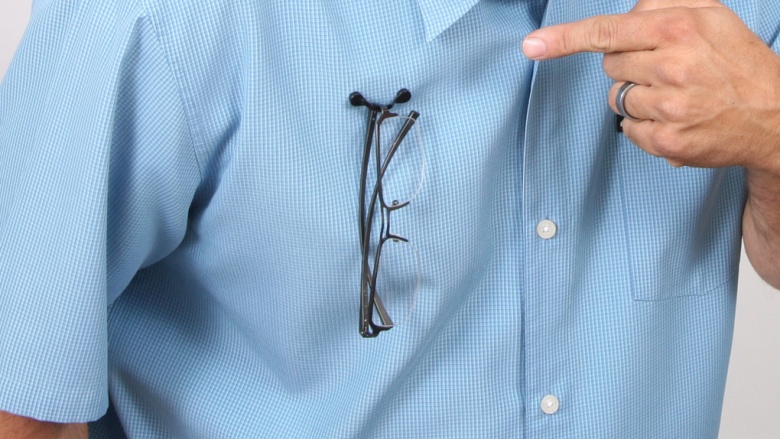 ReadeRest was invented when inventor Rick Hopper couldn't stop dropping his damn glasses. A simple magnetic clip designed to keep your glasses in place when not on your face, Hopper made a deal with Shark Tank's Lori, an expert on selling ocular items on QVC. After appearing on the show, Hopper expanded the variety of the line, and has sold many millions of dollars' worth of products.