The Truth Behind Bachelor Nation Star Krystal Nielson's 'New Chapter'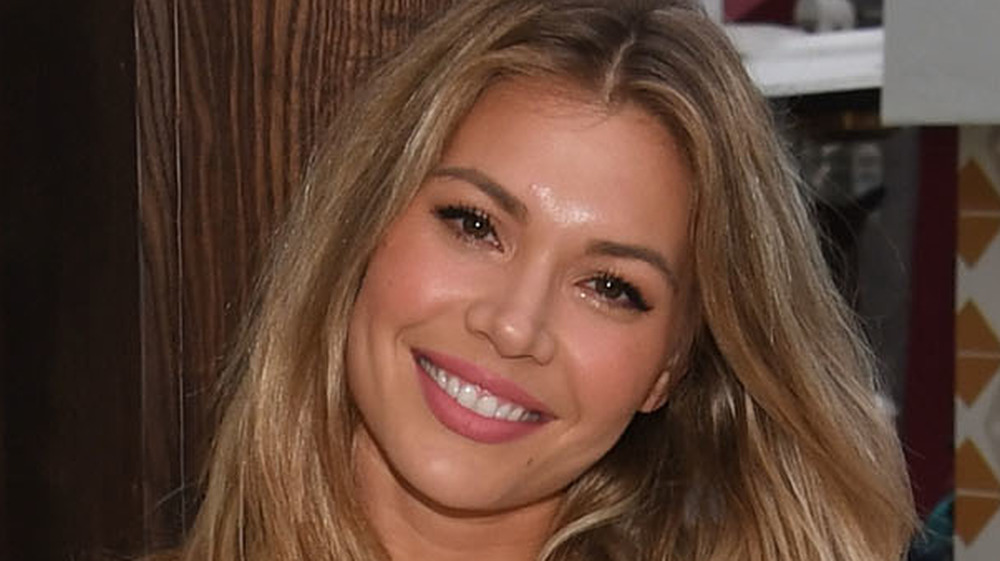 Denise Truscello/Getty Images
Bachelor Nation is growing by one: Krystal Nielson is expecting! The Bachelor in Paradise alum shared a video to both Instagram and YouTube to announce the exciting news.
The extended video on YouTube begins by documenting Krystal awaiting the results of a pregnancy test taken on Aug. 9, 2020. "That would be so bananas if I was pregnant," the reality star said at the time. "Like, if I saw and know, I'll feel relieved. And I'd be like, 'Okay, not yet. Still got time.' I might go make myself a skinny margarita, to be honest. And if it's a yes, I'm going to freak out." Well, it looks like she didn't drink a skinny margarita that night.
In addition to the shortened video on her Instagram page, Krystal also posted sweet pregnancy announcement photos that included pictures of her baby's ultrasound. The fitness coach was seen with her arms and legs wrapped around her boyfriend and father to her child. "Awwww!! Omg we are BURSTING with joy to finally share this wonderful news!! I can't believe it... I'm going be a MOMMY!!!" she wrote. Nielson is calling her pregnancy a "new chapter." It was only a few weeks prior to the pregnancy announcement that she introduced the world to her boyfriend. 
Consequently, the seemingly sudden changes left some question marks floating in the air. Here is the truth behind Bachelor Nation star Krystal Nielson's "new chapter."
Krystal Nielson is writing a new story in her life
Krystal Nielson has had quite the eventful year. She split from husband, Chris Randone, after they tied the knot in a televised wedding in 2019. They separated in February 2020 and officially filed for divorce in August 2020. The pair originally met on Season 5 of Bachelor in Paradise, according to E! News. In an official note announcing the divorce, Krystal and Chris said they still care for each other and the divorce was a mutual decision. "Never did we imagine this scenario, but we've come to a point where we both need to work on ourselves," the statement said.
In October 2020, Krystal showed off her new boyfriend, Miles Bowles, in a series of cuddly Instagram photos, but she waited another two weeks to share his name with fans. Needless to say, it's been an exciting time for Krystal and her fans as they bask in the relationship and pregnancy news, and Krystal is beaming as she embarks on this new chapter with Miles. In a YouTube video revealing the pregnancy, she is seen snuggling up to Miles the day he found out he would be a father and cradling her baby bump on the beach. She gushed that everything "lined up" and said she was thankful for the adventure. "I can't wait to fill my heart with so much love in creating little pieces of me into this world and teaching them about love and teaching them the love I never had," she said.