The Internet's Biggest Winner At The CMAs Isn't Who You'd Expect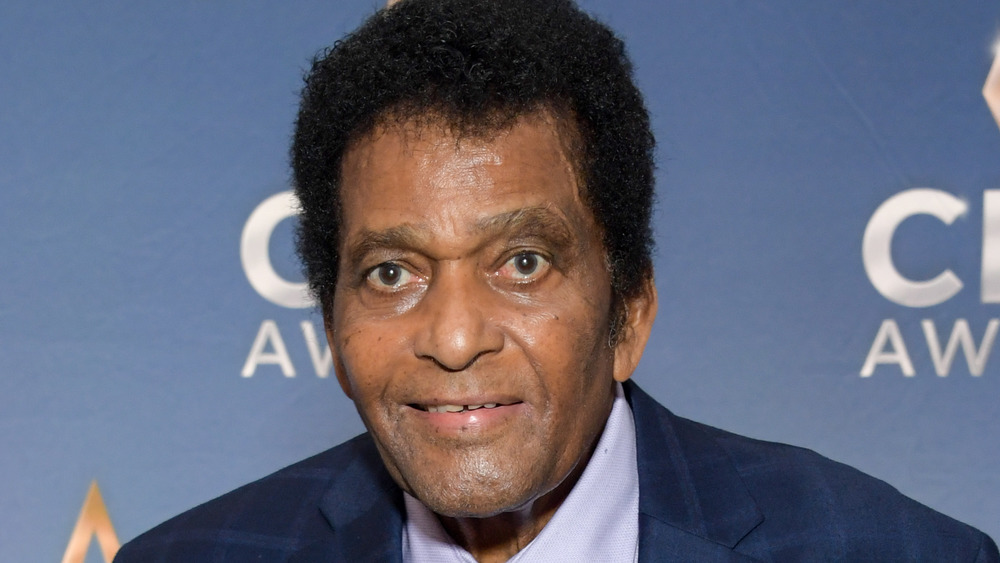 Jason Kempin/Getty Images
It isn't every year that the Country Music Association gives out the Willie Nelson Lifetime Achievement Award at the award ceremony. Since its inception in 2012, six iconic country singers have been honored with the special trophy. Nelson himself was first, of course, followed by Kenny Rogers in 2013, Johnny Cash in 2015, Dolly Parton in 2016, Kris Kristofferson in 2019, and Charley Pride in 2020. And it was at the 2020 ceremony, held on Nov. 11, that Pride undeniably became the highlight of the entire show.
Rising country star Jimmie Allen was on hand to introduce Pride to the audience and quite literally sing his praises, thanking him for his influence on the genre and on himself. Together they sang "Kiss an Angel Good Morning," Pride's 1971 hit song. It's one of Pride's biggest songs he ever released, topping the country charts back in the day and even cracking the Billboard Hot 100. It's been covered by the likes of Conway Twitty and Alan Jackson, and will forever have a place in country music history — just like Pride himself.
And when Pride accepted his Willie Nelson Lifetime Achievement Award, he melted the heart of every single person watching the CMAs. 
Country music had high praise for Charley Pride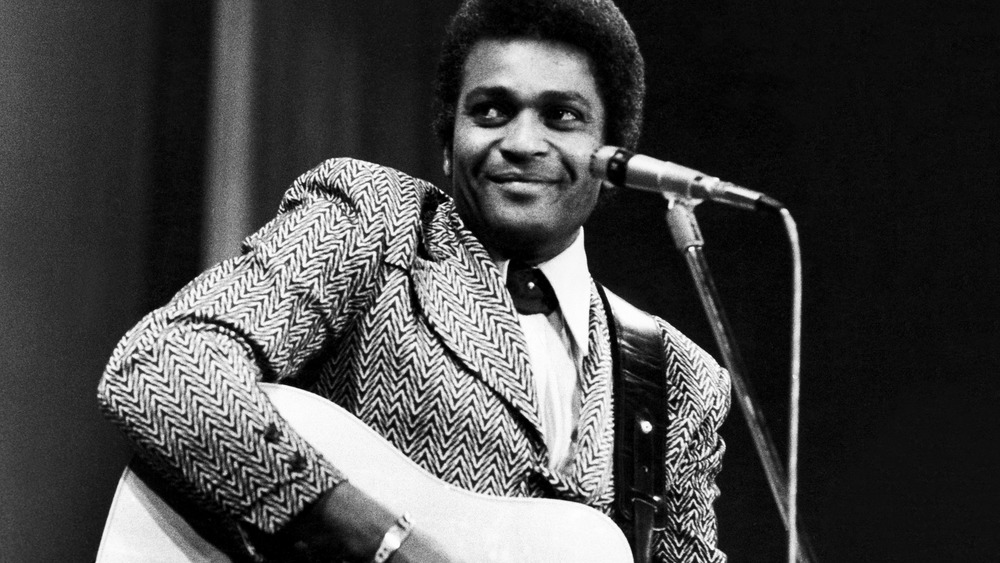 Michael Putland/Getty Images
When accepting his Willie Nelson Lifetime Achievement Award at the CMAs, Grand Ole Opry member and Country Music Hall of Famer Charley Pride was a bundle of nerves. His graciousness at being honored with such a huge award, mixed with his nervousness at speaking in front of the crowd, made Twitter fall head over heels in love with him. Although it's always a joy to see someone be appreciated for their hard work, it's even more of a joy to see an artist appreciate the appreciation.
To close out his acceptance speech, where he thanked those who impacted his life, Pride said, "All my fans, I want to say thank you. Well, I'm through talking. I just want to thank everybody again. Like I said, I'm nervous." The internet loved it, with one person saying it's the best speech ever to grace the CMAs stage, and another fan shared his joy at a Black man being honored for his work. Even fellow country artist Chase Rice chimed in on Pride's award, tweeting, "Watching Charley Pride be so excited and real on the #CMAawards was one of the coolest things I've seen in a while. Absolute legend." 
Legend indeed.