The Untold Truth Of Don't Be Tardy Chef Tracey Bloom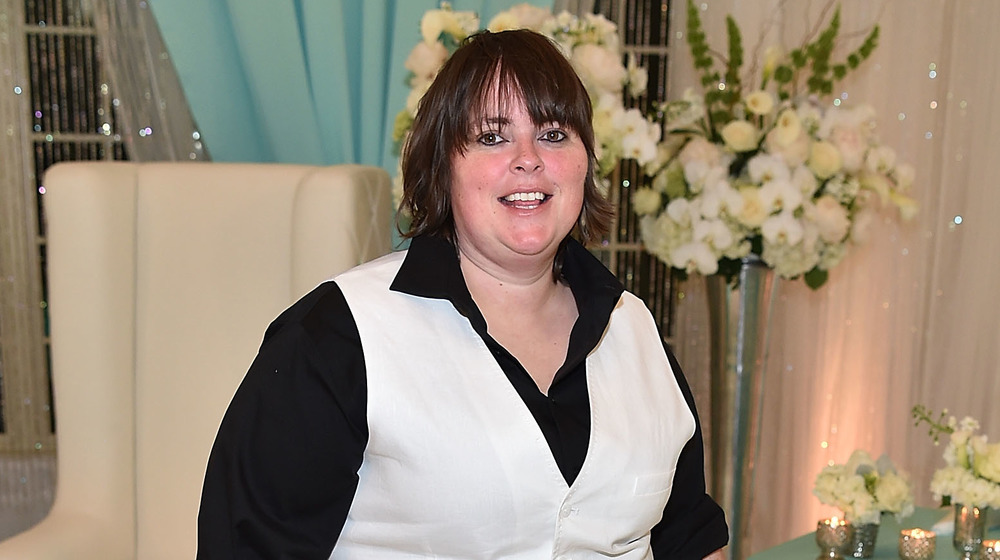 Paras Griffin/Getty Images
Chef Tracey Bloom can usually be found whipping up gourmet meals on Bravo's Don't Be Tardy, a reality television show that showcases reality star Kim Zolciak-Biermann and her blended family. Let the hijinks and hilarity ensue! And as the family's private chef, it's Tracey's job to keep the Zolciak-Biermann clan fed. She's got her work carved out as there's quite a few of them.
As it turns out, Tracey has been able to capture the minds, hearts, and appetites of the entire Zolciak-Biermann brood as she fills their bellies with delicious chocolate chip cookies and many other delightful treats. Even Kim's husband, Kroy Biermann, referred to Tracey as "the adopted ninth child" of their family during an episode in which the couple gave Tracey's bedroom a makeover.
But there's much more than meets the eye when it comes to this talented chef! Keep reading after the jump to learn the untold truth of chef Tracey Bloom.
Tracey Bloom has been on reality TV before
Tracey Bloom made headlines when she joined the Zolciak-Biermann gang, but she was no stranger to reality television. Before landing a spot on Bravo's Don't Be Tardy as the family's private chef turned honorary family member, Tracey Bloom was featured on Season 7 of Top Chef in 2010. 
As reported by Bravo, Tracey graduated from the Culinary Institute of America and then headed to Atlanta to start her career in the culinary arts. Even before appearing on Top Chef, Tracey was already considered an award-winning chef, even earning a spot on the list of 2008's "Top 25 Chefs in Atlanta" by The Sunday Paper. 
Her Top Chef bio says that if Tracey had to pick who she would share her last meal with, she would pick Stevie Nicks and they would dine on turkey salad sandwiches and homemade lemonade. YUM!
Tracey Bloom became a mom partly because of Brielle
Tracey Bloom opened up during an interview with Bravo about her journey to parenthood. According to Tracey, it was Don't Be Tardy's Brielle Biermann who helped sway her into the prospects of motherhood. "One of the reasons I decided to become a mother was because of Brielle," Tracey confessed. "Brielle used to always say, 'You'd be a great mom.' And then when the opportunity arose to become a mom, I was like thumbs up," she explained.
Tracey made headlines when she revealed in March of 2019 that she welcomed a son, Kannon, into her life. At the time, Kannon had just turned one year old. While Tracey acknowledges that motherhood isn't all rainbows and sunshine, it's apparent that she's relishing in her new title as "Mom." She gushed to Bravo, "We laugh, we dance, we cook food. Everyone says I have the best kid."