The Real Meaning Behind Billie Eilish's Therefore I Am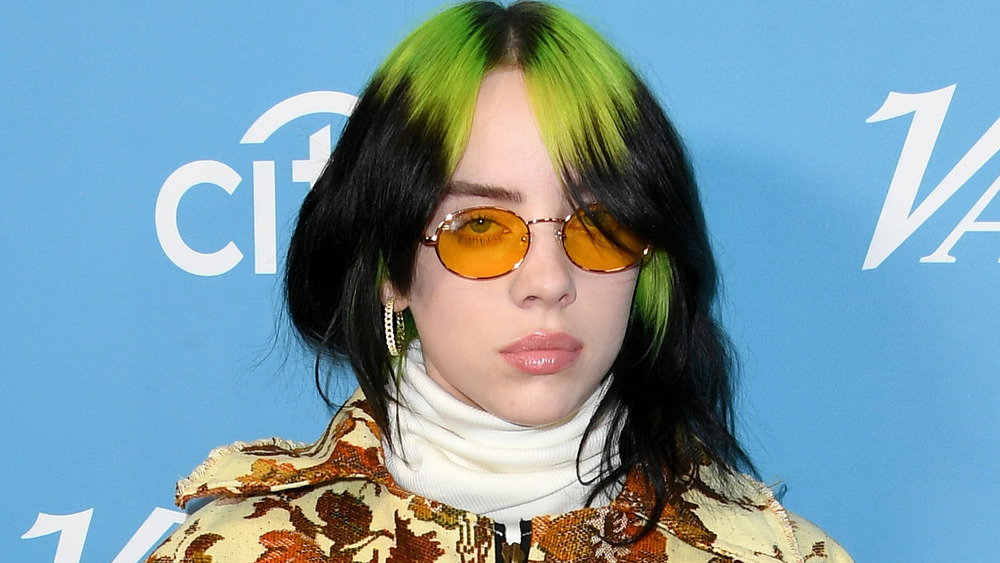 Jon Kopaloff/Getty Images
With every new song Billie Eilish releases, what quickly follows is a mad dash by her fans who try and dissect the song's meaning. In November 2020, Eilish captivated social media with the release of her track "Therefore I Am," which was produced by her brother Finneas. On Nov. 11, 2020, the singer posted a teaser clip on social media featuring what appeared to be a greek sculpture being smashed against an orange background, which helped fuel the song's hype.
The music video for the song — which was self-directed by Eilish, per Pitchfork – features the Gen-Z queen walking around the deserted Glendale Galleria shopping mall. In the video, viewers see the "Bad Guy" singer snagging pretzels from an abandoned stand and hopping a counter to grab a donut from another. By the end, she gets chased away by security, but not before she grabs some fries, a lemonade and a bag of chips. 
The song features the laid-back funkiness that fans are familiar with from songs like "All the Good Girls Go To Hell" and "My Strange Addiction," but this time around, there is a little more playfulness. Eilish sings in the chorus, "Stop, what the hell are you talking about? / Get my pretty name outta your mouth / We are not the same with or without." But what does it all mean? Keep scrolling to find out the message behind Billie Eilish's lyrics.
'Therefore I Am' sees Billie Eilish taking control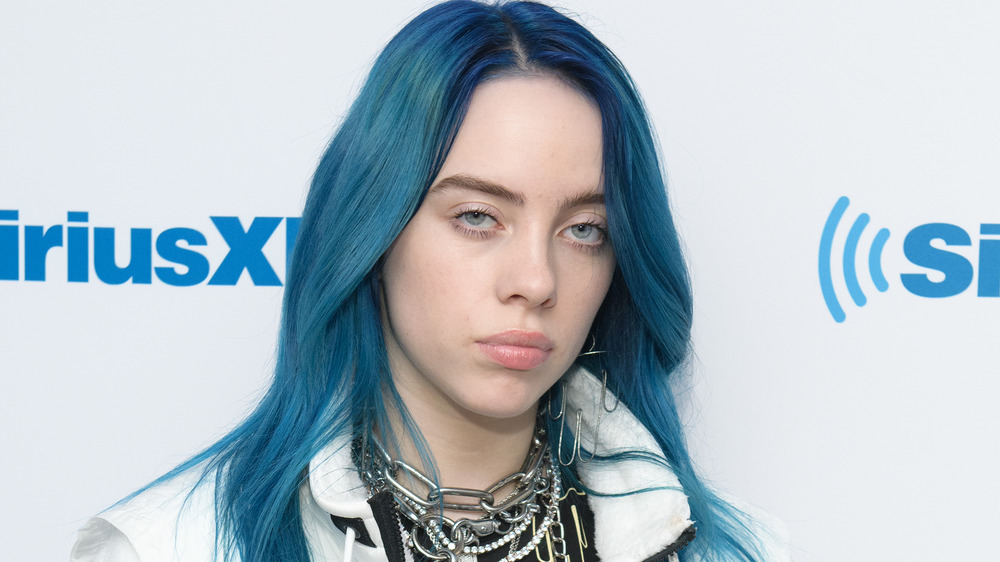 Noam Galai/Getty Images
The internet has spoken and Billie Eilish's fans totally stan "Therefore I Am" and the accompanying music video. One fan tweeted, "therefore i am isn't just a song, its (sic) a cultural reset, its (sic) the oxygen you breathe, it's a lifestyle, a reason to breathe, an escape from this cruel world, its (sic) art, the first gift you open on Christmas, a hug from a loved one, everything you've ever wanted." As for the song's message, another Twitter user quoted her lyric, "dont talk about me like you might know how i feel."
One Twitter user played off of Eilish's body-positive message, which the singer spoke eloquently about in a short film, writing, "To people who bodyshame Billie Eilish needs to know she doesn't give a f about your mouth. cause she's on top of the world and yours isn't real, It's just an ideal." Another fan played off of that idea and slammed the media at the same time, tweeting, "it's the way mama said F**K THE MEDIA. i can eat whatever the f**k i want and how ever much i want. BODY POSITIVITY THIS IS MY WOMAN."
What it all comes down to is that Eilish doesn't really care what you think about her. She's done with the superficiality of it all, she's is in charge of her future she and won't let anyone stand in her way.