Russell Crowe, Azealia Banks Feud In Bizarre Hotel Fight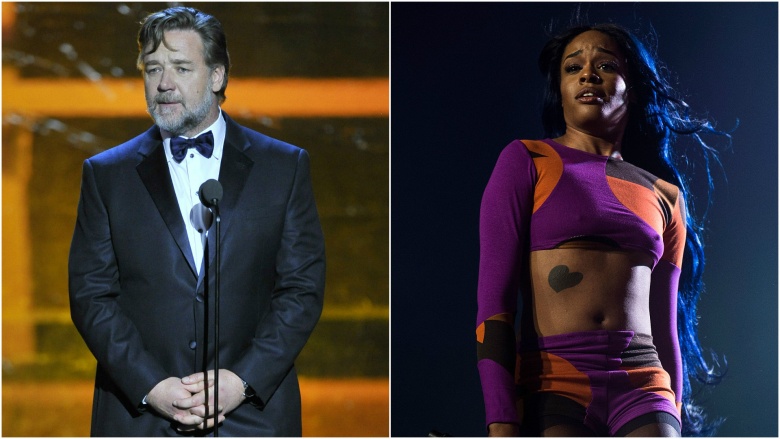 Getty Images
Russell Crowe allegedly kicked Azealia Banks out of his hotel suite after Banks "threatened to cut his guests and watch them bleed," TMZ reported on Oct. 16, 2016.
The incident allegedly went down on Oct. 15 at a party inside Crowe's Beverly Hills-area hotel room. According to the report, the drama initially started when Banks—who attended the party as rapper RZA's plus-one—began making fun of Crowe's music selection. She allegedly proceeded to call Crowe and another guest "boring white men."
A female partygoer allegedly told Banks to cool off, prompting Banks to allegedly make violent threats on both the woman and Crowe. "You would love it if I broke my glass, stabbed you guys in the throat, and blood would squirt everywhere like some real Tarantino s***," Banks allegedly said. TMZ sources claim Banks then "reached for her glass [and] cocked it back" but Crowe allegedly intervened in time by pulling her into a bear hug and carrying her out. Banks was allegedly removed from the premises by hotel security.
Banks, meanwhile, allegedly claimed that Crowe "called her the n-word, choked her, threw her out and spit on her." Multiple party guests denied Banks' various account of the events, including RZA, according to TMZ.
Banks has a history of erratic behavior. She was caught on video verbally assaulting a Delta flight attendant onboard a flight from New York City to Los Angeles in 2015.