Why Mark McGrath Was Sued By His Sugar Ray Bandmates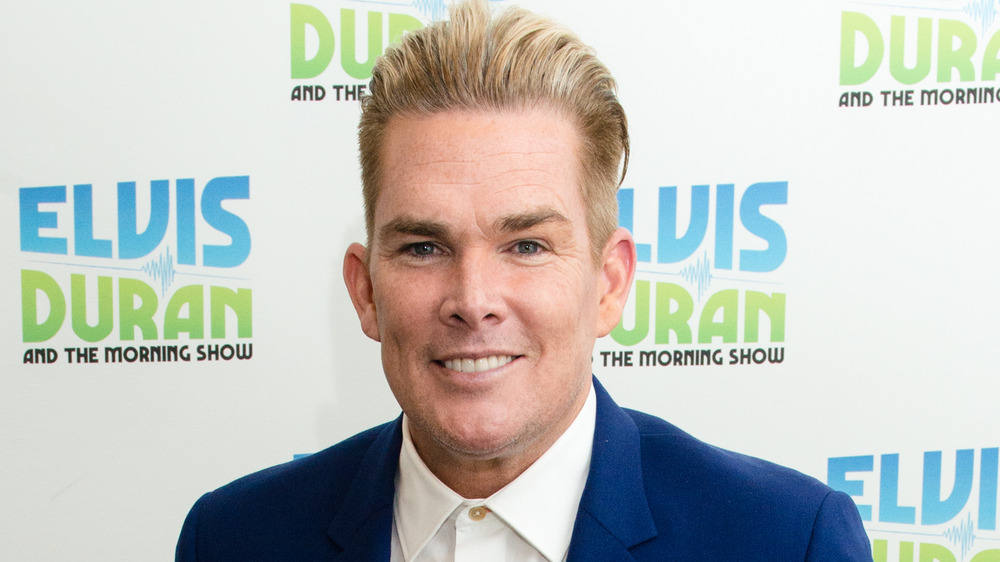 Noam Galai/Getty Images
Have you ever found yourself sitting around or driving your car when "Fly" comes on the radio and whisks you all the way back to 1997? That might make you think to yourself: Whatever happened to Sugar Ray, the band behind the song? And: Whatever happened to Mark McGrath, the band's lead singer?
Well, when it comes to McGrath, his career has taken a few twists and turns over the years. He released a solo EP in 2015 called Summertime's Coming, and has given acting a try, appearing in films like 2003's Pauly Shore Is Dead in the role of "A**hole Golfer," as well as popping up in 2014's Sharknado 2: The Second One, 2015's Sharknado 3: Oh Hell No!, and 2018's The Last Sharknado: It's About Time. He also landed a gig as a host on Extra that spanned from 2007 until 2018, and took on reality TV when he competed on Celebrity Big Brother. And that's not to mention all of the side gigs, bit parts, and various random projects he's been a part of throughout the years. Of course, there was also that unexpected (if admittedly fictional) relationship with Kris Jenner, but that's another story altogether.
So, does the fact that McGrath is so busy in other ways mean that he's done with Sugar Ray? Not at all! However, things did get a little sticky when the pop star (who, admittedly, might not be as famous as he once was) faced a lawsuit from his bandmates.
Mark McGrath was sued for allegedly being nasty and greedy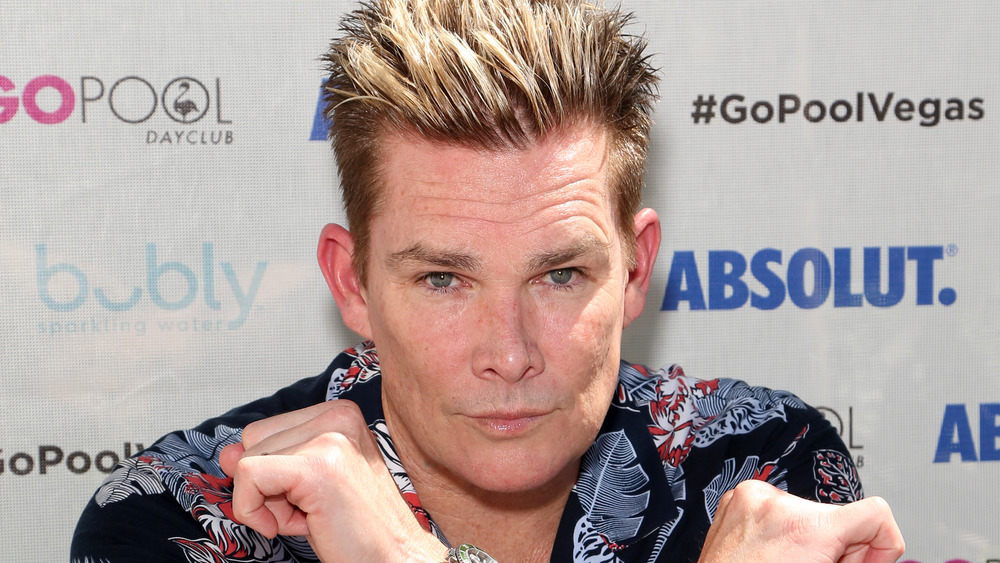 Gabe Ginsberg/Getty Images
Fans of Sugar Ray will know that Mark McGrath is the band's lead singer and frontman, but when it comes to the other members of the group, the lineup has changed over the years. That includes bassist Murphy Karges and drummer Stan Frazier, who ended up suing McGrath, as well as Sugar Ray's guitarist Rodney Sheppard.
Back in 2013, Karges and Frazier claimed that McGrath had engaged in a "series of self-serving and vindictive actions," according to Courthouse News Service (via Billboard). "Not content to simply misappropriate the Sugar Ray trademark by licensing it to a newly created shell corporation or unlawfully divert an additional 48 percent of the band's revenues into his own pocket, McGrath spent [time] engaging in a bitter campaign to destroy the personal and professional reputations of Frazier and Karges," the lengthy lawsuit alleged. Among other issues, there was also the fact that, as Billboard explained, McGrath apparently "lock[ed] them out of recording sessions" and, when Karges and Frazier "went on hiatus after the singer's behavior grew too erratic," McGrath and Sheppard inked a licensing deal "that Karges and Frazier didn't have say in, despite being equal partners."
In return, McGrath responded to the situation while attending a Wall Street Rocks benefit, according to Page Six, saying, "It's all about greed, isn't it." While it's unclear how the situation turned out, at the time, he added, "This will all get settled. I am looking forward to going to court."