How Old Is YouTube Star Emma Chamberlain And Does She Have A Boyfriend?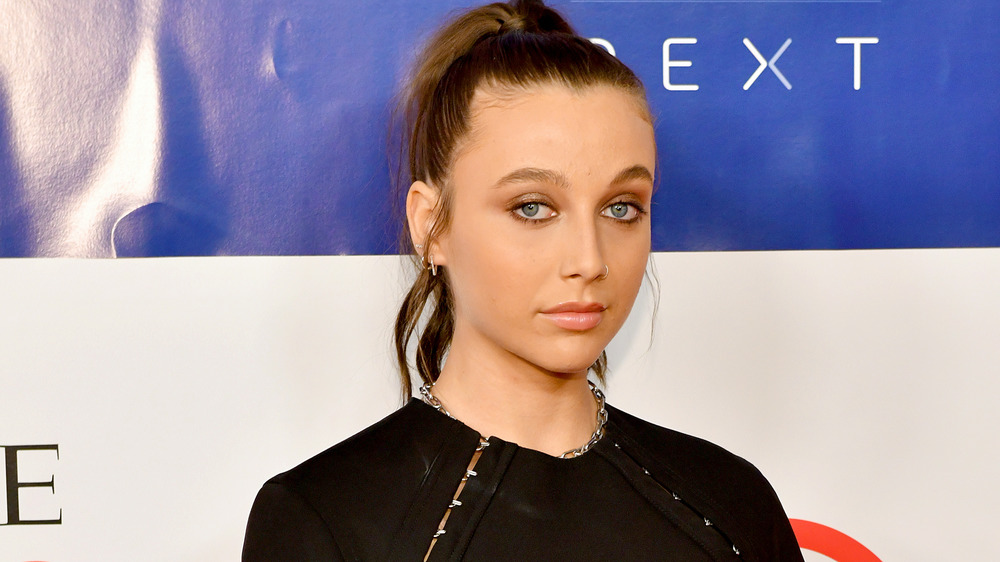 Craig Barritt/Getty Images
Before Emma Chamberlain landed on the scene, YouTubers were likely to edit out embarrassing moments or airbrush acne when appearing in front of the camera. But now that the megastar's signature candor has helped her amass nearly 10 million followers, Chamberlain is paving the way for a new wave of Gen Z content creators who favor authenticity over perfection. Not too shabby for someone who is not even 20 years old yet! (As of the time of this writing, Chamberlain is 19.)
As it turns out, relatability is a pretty surefire route to success. In January 2020, Chamberlain scored a partnership with Louis Vuitton right before landing the February 2020 cover of Cosmopolitan. In the feature, she discussed her personal struggles with body dysmorphia, which manifested from spending hours staring at herself on-screen. For this reason, she now refuses to use Facetune or any kind of photo-manipulation software. "Nobody needs to think I look like that," she told Cosmopolitan. "I look the way I look."
But, while Chamberlain seemingly lets fans in on every aspect of her life, there is one area in which she holds back: her relationships. "I'd like to open up more about my relationship," she confided to Cosmopolitan. "But things change so quickly — if I say something now, who knows where my life will be in three months?" Chamberlain might be famously tight-lipped about her love life, so here's everything we know about her (maybe) relationships.
Emma Chamberlain has been linked to two different stars in 2020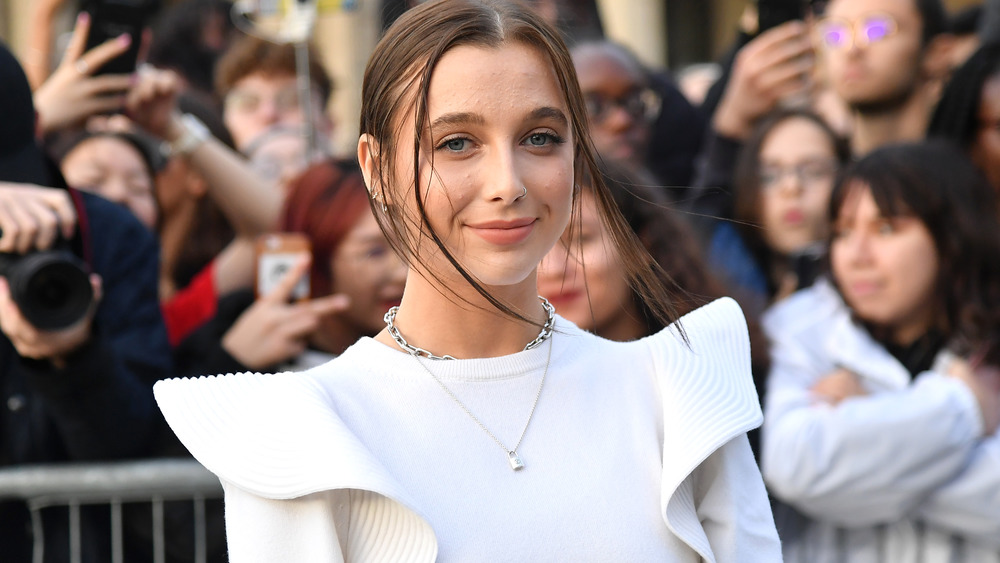 Jacopo Raule/Getty Images
In Nov. 2019, rumors first swirled about Emma Chamberlain's relationship with TikTok star Aaron Hull after she posted a video called "Learning How To Skateboard to Impress A Boy." (Hull, an avid skateboarder, is basically what Avril Lavigne would call a "skater boi.") PopSugar reported that Chamberlain had previously cropped up in Hull's TikTok videos, and fans were quick to point out that the pair had posted pictures together from the same location. But those rumors died down when Hull trashed Chamberlain in an Instagram Live video on Jan. 26, 2020, according to Distractify. When someone commented about having a crush on Chamberlain, Hull retorted, "I did too until she got annoying."
It's unclear whether the couple was officially dating in the first place, but either way, Chamberlain took things in stride. By summer 2020, Chamberlain fan account, @emma_car_scissors, had posted photographic evidence that she had moved on from Hull and was hanging out with a mystery man, whom eagle-eyed fans eventually identified as pop singer ROLE MODEL, aka Tucker Pillsbury. As of this writing, both Chamberlain and her parents are following Pillsbury on social media, but she has not yet confirmed whether or not they are officially an item. Or has she?
Did Emma Chamberlain just confirm her relationship with Tucker Pillsbury?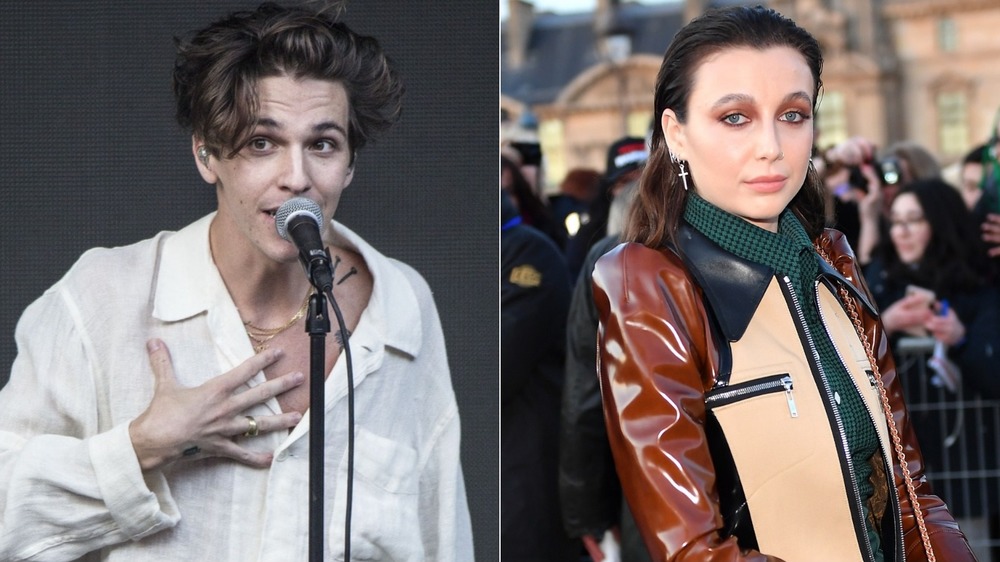 Harmony Gerber, Jacopo Raule/Getty Images
By now, we know that Emma Chamberlain's not one to publicly comment on her significant others, though she all but confirmed her relationship status in a TikTok video from Aug. 26, 2020. In the clip, which shows Chamberlain walking down the street, a photographer asks her if she would ever date a fan. As her entourage laughs, a male voice can be heard yelling in the background, "Speak on it!" Per YourTango, her fans believe the voice belongs to Tucker Pillsbury — and they promptly let their excitement be known by flooding the video with comments.
"I'm not a cheater," Chamberlain responded, to which the paparazzi followed up with, "So you're in a relationship?" "Right," Chamberlain clarified with a straight face. When pressed, she played it coy, saying that she would never cop to who she's dating. "I am in a relationship, so if I did ever speak to [the fan] it would be cheating," she added. While we'd love to know more, this might have to suffice for right now. Chamberlain clearly doesn't kiss and tell!