Billy Bush Officially Leaves Today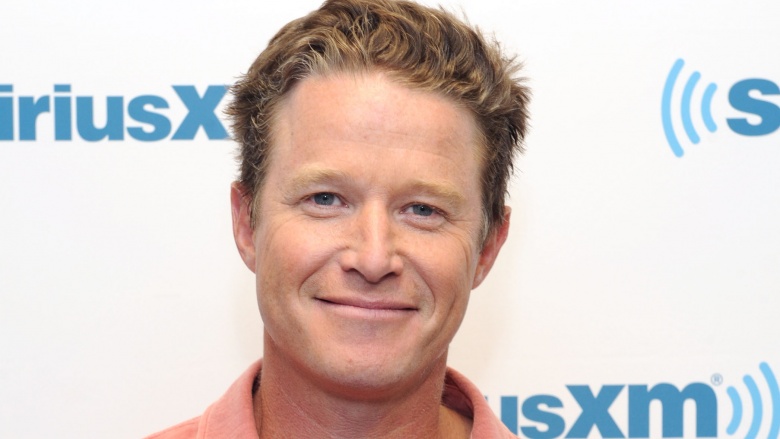 Getty Images
It's over: Billy Bush is officially gone from the 9 a.m. slot on Today, effective immediately.
"While he was a new member of the Today team, he was a valued colleague and longtime member of the broader NBC family," executive producer Noah Oppenheim wrote in a memo (via to NBC Los Angeles. "We wish him success as he goes forward."
For his part, Bush told The Hollywood Reporter, "I am deeply grateful for the conversations I've had with my daughters, and for all of the support from family, friends and colleagues. I look forward to what lies ahead."
As Nicki Swift previously reported, Bush was expected to get fired from his stint at Today following the leak of an Access Hollywood audio clip of him and Donald Trump. In the clip, Trump makes lewd comments about women as Bush eggs him on and laughs.
Page Six suggested Bush was expecting a $10 million settlement upon leaving the network, the equivalent of his three-year contract, but at the time of this writing, settlement details have not been released. Bush's attorney, Marshall Grossman told Page Six over the weekend, "Negotiations between Billy and NBC are progressing, and will continue to progress, and hopefully we will reach a conclusion in the near future. We were preparing for battle, but today we are preparing for settlement."
The controversy includes a possible twist: did NBC set up Bush and Trump's Access Hollywood video leak to throw the election?
Sources told Page Six NBC orchestrated the leak of the now-infamous tape to The Washington Post in an effort to clinch the election for Hillary Clinton. "Trump was leading in the polls, so the tape was leaked to derail his bid," a source said. "NBC handed over the scoop of the year to [The Washington Post], just to help Hillary."
Meanwhile, insiders say not many people at NBC will miss Bush, especially not Hoda Kotb and Kathie Lee Gifford. "[Kotb and Gifford] never really seemed to like Billy to begin with," a source told Radar Online. "Aside from that, Kathie and Hoda are fiercely protective of Matt [Lauer] and Al [Roker]. So when the tape leaked...Kathie and Hoda were among the people who wanted Billy suspended. They were instrumental in NBC's decision."
Perhaps Bush will be happier on Dancing With the Stars.