The Worst Prizes Ever Awarded On Reality Shows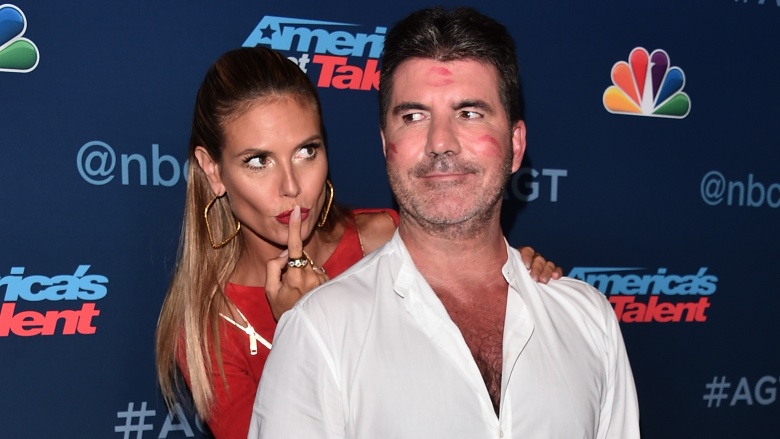 Getty Images
Sometimes you go on a reality TV show and win a huge cash prize, an exotic vacation, or a husband. Other times, you don't get as lucky. Here are some of the worst prizes ever awarded on reality TV shows.
America's Got Talent but not much to show for it
At the beginning of each season, host Nick Cannon explains that the winner of America's Got Talent will get $1 million and their own headline show in Las Vegas. Except, the prize is not $1 million in cold, hard cash. It's an annuity. The winner gets about $25,000 over a period of 40 years, and that's before taxes. While the monetary prize isn't what it seems, at least the show provides a platform for adorable up-and-comers such as Grace VanderWaal.
Congratulations! Here's an obnoxious made-up title
A fitness reality show called The 20s: The Search for the Next Beachbody Super Trainer reportedly decided to make the final prize the title of, you guessed it, "Beachbody Super Trainer," which is an even more made-up title than "America's Next Top Model." The winners are not awarded a cash prize, but they do receive the "opportunity to earn millions" with that spiffy new fitness handle and the profits they could receive as Beachbody consultants. Let's hope, for the winner's sake, that proves true.
On The Island, the prize is your life
On NBC's The Island, if you win, you get to live. According to TV Guide, the show is literally about 14 men on an island trying to live until the next day. Women were later added to the mix on a separate island. There are no winners, prizes, or even competition of any kind, except against the elements. It's like if Survivor was literally just about surviving. Best case scenario: you leave the island in one piece with a whole lot of bragging rights.
When prince charming shortchanges you
On the short-lived Joe Millionaire, contestants think they're fighting for the heart of young millionaire Evan Marriott, but truth be told, he's not rich at all. He's a construction worker. If the winning contestant decides to stay with Marriott despite the fact that he is just an average joe, they're surprised with a reward of $1 million, supposedly because they've chosen love over money, reported Today. The winner has to split the prize with Joe Millionaire, so instead of a lifetime with a sugar daddy, winners get $500,000 before taxes. It's a lot of money, but isn't the whole thing kind of a letdown at that point? Not to mention, the winner has just cultivated a romance rooted in deceit.
Being best friends with an heiress isn't all that great
In 2008, socialite Paris Hilton had a reality show call My New BFF, in which she searched for her one true best friend forever, someone to replace former The Simple Life pal Nicole Richie. Winner of Season 1, Brittany Flickinger, won the prize of being Hilton's sidekick, which, apparently wasn't much of a prize at all. "I'm a nice girl so I just, like, kinda had to sever myself from the whole...It just wasn't my style," Flickinger told E! News, adding that Hilton "needs real friends." Ouch.
Extreme Makeover creates extreme debt
We all get misty eyed watching a family gaze upon their newly renovated house for the first time at the end of Extreme Makeover: Home Edition. What's upsetting is that a lot of those families can't hold on to their new properties. Because of increased taxes and high utility bills, many winners have had to foreclose on their dream homes. According to Gawker, even the program recognized it had a problem. "I think our hearts were in the right place," said interior designer Tracy Hutson, "but we just got carried away. It can be extreme without being the biggest house you've ever seen."
The Project Runway prize comes with strings attached
Project Runway's grand prize—$100,000 to help launch the designer's own line—comes with such strict stipulations that winner Jay McCarroll actually declined the reward because there were "too many strings" attached. The winner's purse and title don't always translate into great success off camera the way other reality show endeavors might. "Fashion is an upscale endeavor, built on wealthier clients and critical cred," reported The Guardian. "American Idol winners can convert television exposure into album sales at $10 a pop, but the move from celebrity to income is a lot trickier for designers."
Going through hell for nothing
On the cooking reality show Hell's Kitchen, angry celebrity chef Gordon Ramsey berates up-and-coming chefs while they cook inventive and original meals in just minutes. The immense pressure and added emotional abuse are all supposed to be worth it in the end, when the winner gets a head chef position at one of Ramsey's restaurants. The catch: it's not always the position they're promised. Season 4 winner Christina Machamer was told she'd be the new executive chef at Ramey's London West Hollywood restaurant, but was only made senior sous chef, and was mentored by the actual executive chef. Ramsey told the Daily Beast, "You can't take someone and put them in an unfamiliar restaurant and expect them to do well. They need to have a mentor and work alongside an executive chef."