The Tragic Death Of Rob Pilatus From Milli Vanilli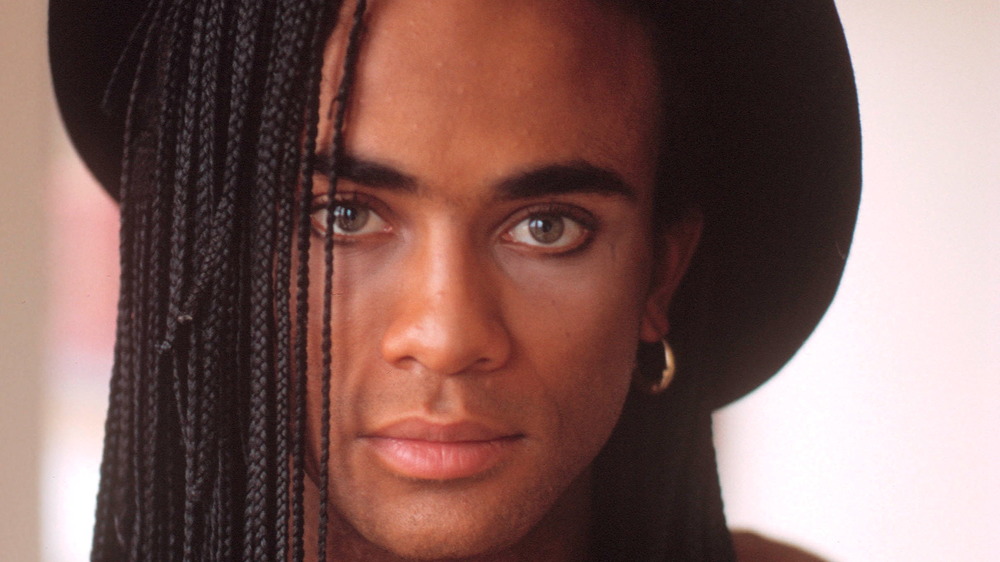 Michael Putland/Getty Images
In the late 1980s, one of the most successful groups in pop music was Milli Vanilli. In 1989, the duo made up of Fab Morvan and Rob Pilatus released its debut album, Girl You Know It's True. The album was a huge hit, spawning the No. 1 songs "Girl I'm Gonna Miss You," "Baby Don't Forget My Number," and "Blame It On The Rain."
In 1990, the duo won the Grammy Award for best new artist and was seemingly on top of the world. Despite its success, Milli Vanilli was repeatedly dogged by rumors and allegations of onstage lip-synching and of not singing on the album. Unfortunately, those rumors turned out to be all too real. It was revealed that the phenomenally successful duo was merely lip-syncing and had not sung any of the songs on the album. The backlash against Milli Vanilli proved swift and painful. The group's Grammy Award for best new artist was rescinded by the Recording Academy — a first in the history of the Grammys, per CBC Music.
Their record label, Arista Records, dropped the duo from the label's roster and removed Milli Vanilli's No. 1 album from its catalog. In 1991, a legal ruling required Arista to offer partial refunds to anyone who had purchased a Milli Vanilli album or single. Following the lip-sync debacle, Rob Pilatus attempted to rebuild his career, but he was dealt further setbacks and public ridicule. 
Rob Pilatus attempts a second act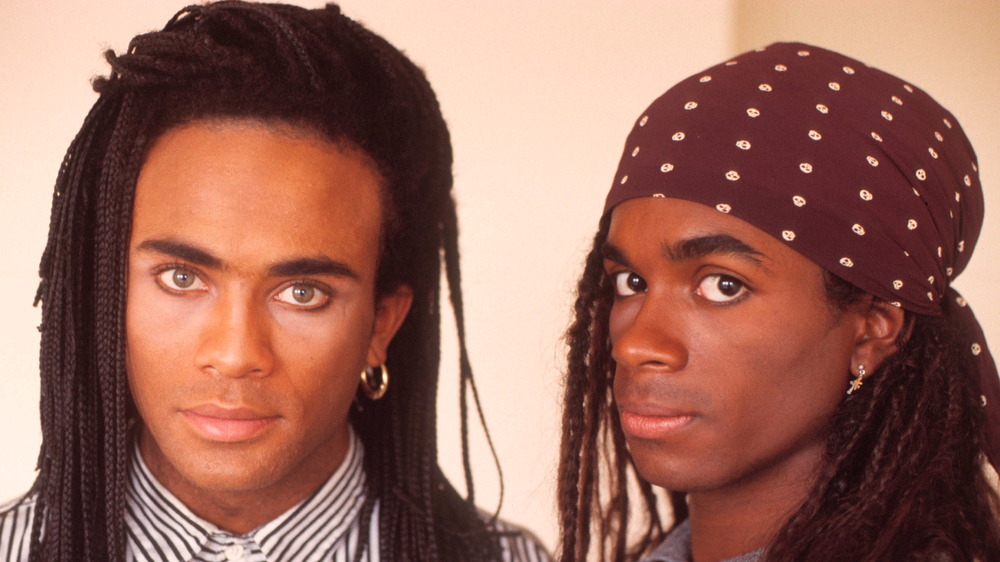 Michael Putland/Getty Images
After the scandal, Rob Pilatus (pictured left) and Fab Morvan (pictured right) tried to do some creative damage control. Attempting to poke fun at the scandal, the duo shot a commercial for Carefree Chewing Gum in 1991, in which the pair experiences some lip-syncing issues. By that December, however, Pilatus had threatened suicide and had to be retrieved from a hotel balcony by police. Following the incident, Deputy Robert Kennessey told the Los Angeles Times that Pilatus was grateful. "He kept saying, 'Thank you, thank you for saving my life.'"
In 1992, the duo tried to rebrand as Rob & Fab, releasing a self-titled album on a new label. However, even after promoting the album on The Arsenio Hall Show and releasing a music video for "We Can Get It On," the album ended up selling only a measly 2,000 copies. 
After the duo's failed comeback attempt, Pilatus found himself in criminal trouble. In 1996, UPI reported that he was charged with assault, vandalism, and attempted robbery. The charges stemmed from three separate incidents: Pilatus was accused of beating a man with the metal base of a lamp, attacking another who accused Pilatus of stealing his watch, and attempting to break into a car and attacking the car's owner. Pilatus was sentenced to 90 days in jail. Tragically, things would not improve for Pilatus.
Rob PIlatus struggled with drugs and alcohol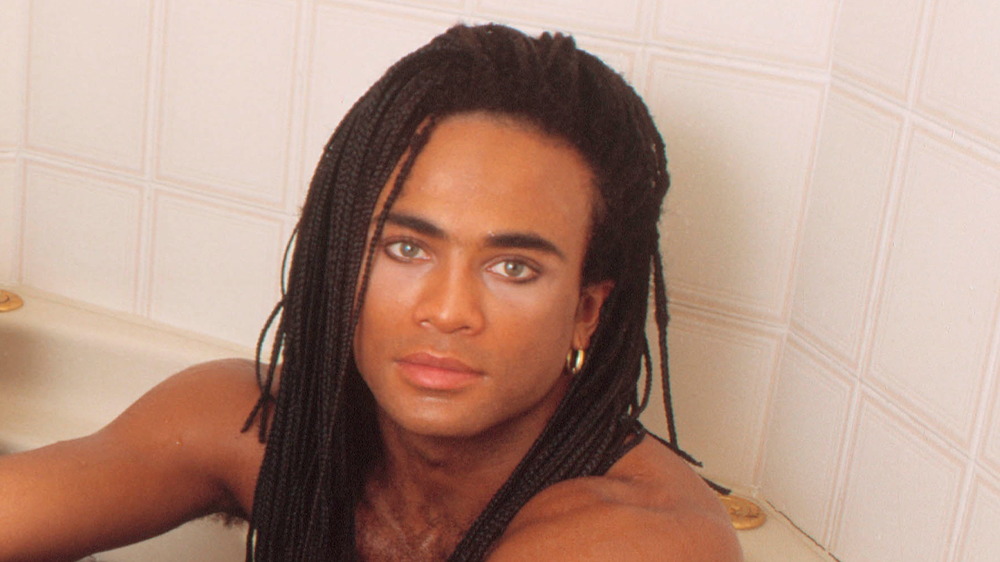 Michael Putland/Getty Images
In a 1997 interview with People, Rob Pilatus' former bandmate, Fab Morvan, talked about their dynamic. "We have no relationship at this point," Morvan said. "I got sober. I am going my own way now." 
By early 1998, Pilatus had reunited with Milli Vanni's founder and producer, Frank Farian, and was working on some new material. Farian told The Independent, "Rob looked really good again. He was full of optimism for the future. We intended to tape material for another album."
Unfortunately, that album never materialized. In April 1998, Pilatus was found dead in a hotel in Frankfurt, Germany. He was 32 years old. According to police, the cause of death was an accidental overdose of alcohol and prescription pills. The day prior to his death, according to the Associated Press, Pilatus had shown up at Farian's studio "very intoxicated and shivering all over." Following his death, Morvan and Farian told German newspaper Blid am Sonntag (via Rolling Stone) that Pilatus had been undergoing drug rehab in Germany since late 1997.
After Pilatus' death, Morvan released a statement regarding his late partner's tragic death to People: "The only disgrace is how Rob died — all alone, destroyed from the rapid rise then sudden fall."
If you or someone you know is struggling with substance abuse and mental health, please contact SAMHSA's 24-hour National Helpline at 1-800-662-HELP (4357).