How Lisa Rinna Really Feels About Her Daughter's Relationship With Scott Disick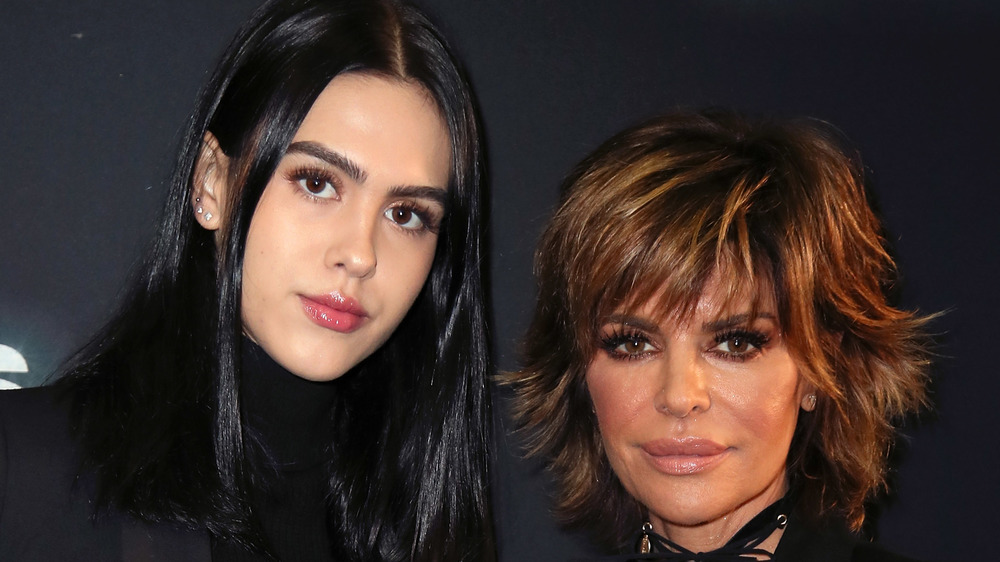 David Livingston/Getty Images
Fans have probably heard by now about the rumored new woman in Scott Disick's life after his split from Sofia Richie. The Keeping Up With the Kardashians star first sparked dating rumors with Amelia Hamlin in October 2020 after they attended Kendall Jenner's Halloween-themed birthday party together. The speculation continued after the two — who have a nearly 20-year age gap — spent the day together on a beach near the Rosewood Miramar Beach Hotel in Montecito, Calif., the following week. 
An eyewitness who saw Scott and Amelia together told E! News, "They took a walk and enjoyed the incredible weather. Scott pulled Amelia in close and put his arm around her." The source added, "Then they had lunch by the beach and were chatting and laughing. They enjoyed the afternoon and sat up on a balcony enjoying the view."
Neither Disick nor Hamlin has confirmed their romance, but an insider told E! News, "Scott's having a good time. He's getting to know Amelia and enjoying her company. They are spending a lot of time together but it's nothing serious. He's having fun with it." We'll have to see if this fling turns into something more, but in the meantime, keep scrolling to see what Amelia's parents, actors Lisa Rinna and Harry Hamlin, really think of their daughter's new relationship.
Does Lisa Rinna think the relationship is a phase?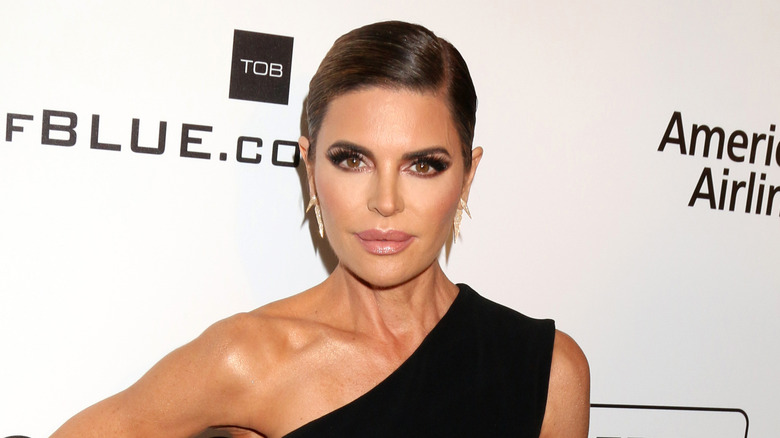 Shutterstock
It sounds like Lisa Rinna and Harry Hamlin don't think Amelia Hamlin's rumored new relationship with Scott Disick will last. Sources told E! News that both parents "believe this is just a phase." That might be because the actor and Real Housewives of Beverly Hills star were so fond of their daughter's ex-boyfriend, Mercer Wiederhorn. According to insiders, the pair was "sad" to see the young couple split because they "loved Mercer" and considered him family.
It's unclear why Amelia and Wiederhorn — who began dating in summer 2019, as per The Daily Mail — split up. In August 2020, she recalled experiencing love at first sight with him, sharing during an interview on The Skinny Confidential: Him and Her podcast, "We were literally just watching a movie, and then, like, I don't know if you've ever had this feeling, but when he walked in, I don't think I like, registered what he looked like." She continued, "I was just like, him, like, that's The One." Hamlin added, "I didn't even have a conversation with him or anything, it was almost like his energy. His aura was just like affecting me. And I'm not really one to say, I don't even think I've ever said that in my whole entire life, but it really happened."
It's too soon to tell whether Amelia felt the same way after meeting Scott, but it appears as though she's ready to move on from her previous relationship.