The Untold Truth Of Scott Disick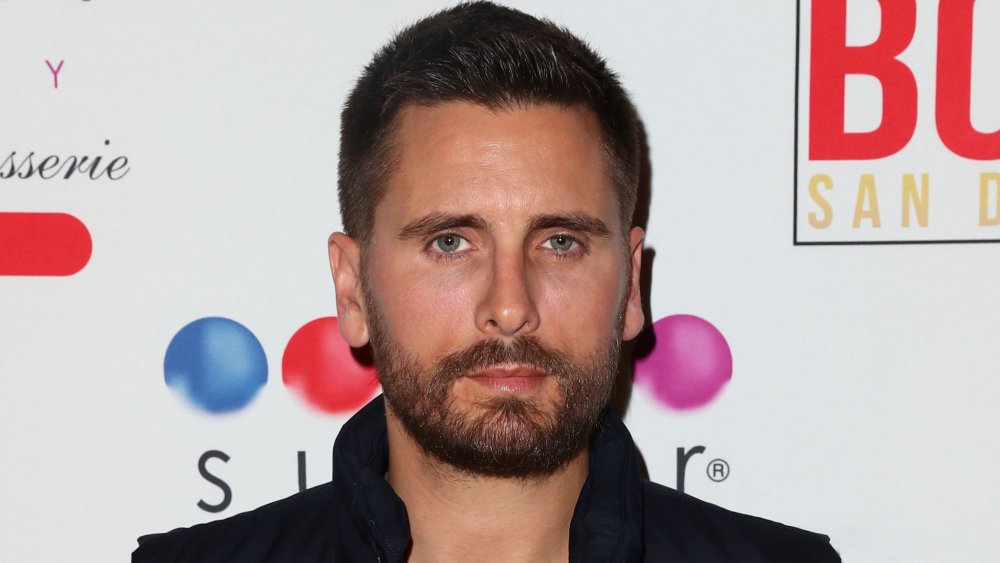 Joe Scarnici/Getty Images
Keeping Up With the Kardashians star Scott Disick has shared a lot on the show. He addressed his struggles with drinking, mourned the loss of his parents, Bonnie and Jeff Disick, who passed within a short timespan, and spiraled after his breakup with Kourtney Kardashian – the man has shared a lot. That's why it's disappointing that his privacy was violated while he was working through personal issues. 
On May 4, 2020, the Daily Mail shared a photo of Scott in rehab participating in a group session via Zoom from his own room at the facility. The website claimed, "He said he's having trauma from his past, he mentioned trouble with his ex [Kourtney] and said he's also having trouble with his children and he's been taking cocaine and drinking a lot."
Aside from sharing Disick's private decision to check himself into rehab, the Daily Mail, apparently, got the story wrong. According to E! News, which is on the same network that broadcasts Keeping Up With the Kardashians, Scott's rehab stint had nothing to do with substance abuse. In a statement, his lawyer, Marty Singer, said, "In an effort to finally come to terms and deal with the pain that Scott has been silently suffering for many years due to the sudden death of his mother, followed by the death of his father 3 months later, Scott made the decision to check himself into a rehab facility last week to work on his past traumas."
Singer added, "He did not check in for any alcohol or cocaine abuse."
Scott Disick checked out of rehab and plans to sue the facility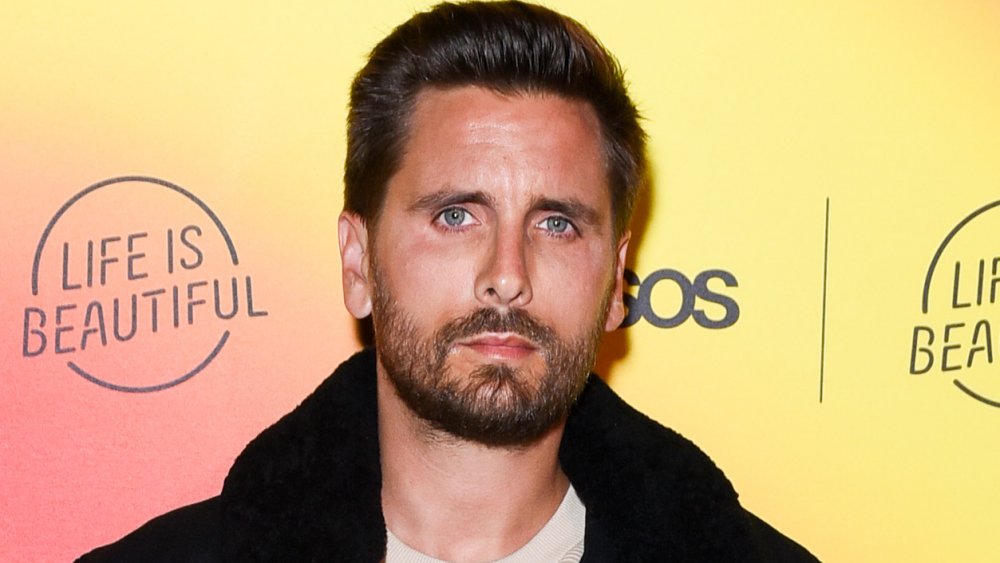 Presley Ann/Getty Images
Scott Disick's lawyer, Marty Singer, told E! News that he checked out of the facility on May 4, 2020. The attorney said, "Shockingly as a result of the HIPAA violation of the facility and his violation of privacy, he has checked himself out and is immediately returning home. We are alarmed by this extreme invasion of privacy and plan to take immediate legal action." 
A source told E!: "Scott checked in last week. He had a lot of guidance from [his ex] Kourtney [Kardashian] and she demanded that he get help." 
TMZ reported that while self-isolating amid the coronavirus pandemic, Scott realized "he had not properly dealt with the death of his parents." Scott's attorney told TMZ that his team believes the photo was taken by a rehab staffer, not a fellow patient. This could result in criminal prosecution. After the story was initially reported, Noah Nordheimer, the President and CEO of All Points North Lodge addressed the controversy with TMZ. 
He claimed: "The protection of our clients' personal and confidential information is of the utmost importance to us." Nordheimer noted that, "if it's determined that 'any information relating to any client was ever obtained from APN facilities and provided to a media outlet," there would be legal action taken against that person. He added that the staff at APN Lodge is "sickened by any publication who would report on an individual's life struggles without their consent."
As of this writing, Scott hasn't directly commented on the situation, nor have the Kardashians. 
If you or someone you know is struggling with substance abuse and mental health, please contact SAMHSA's 24-hour National Helpline at 1-800-662-HELP (4357).