Scott Disick Has 'Belligerent' Meltdown Over Kourtney Kardashian's Love Life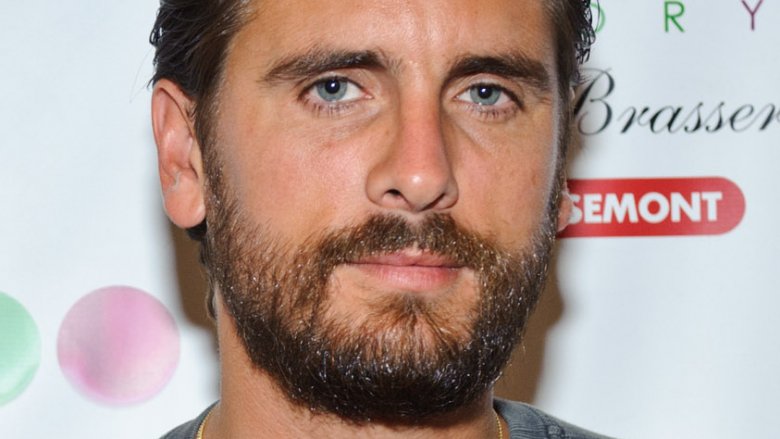 Getty Images
Scott Disick is green with envy, and it's not a good look.
According to E! News, the reality star lost it during the Sunday, Oct. 8, 2017 episode of Keeping Up With the Kardashians, after his ex-girlfriend Kourtney Kardashian went out on a date with her new beau.
"Last night I went to dinner with a guy and was photographed and I just felt like I should give Scott a heads up out of respect, even though he hasn't done the same to me in the past," Kourtney explained during a talking head interview. "But the photos never ended up coming out in the end so it was pretty much all for nothing."
Kourtney's intentions were definitely good, but all they did was incite an epic, obscenity-filled freak out during a phone conversation with her ex as she worked out with younger sister Khloé Kardashian. "He's screaming at the top of his lungs," Khloé said in surprise, after overhearing Scott yell "f**k" at her sister. "Is he drunk right now?"
"He sounds like it," Kourtney replied, to which Khloé added, "That is belligerent Scott."
"I go, 'You wouldn't even give me a warning. I'm just giving you a heads up, should I not do that?'" Kourtney recounted to her sister. "And I'm like, 'Next time I won't,' and he's like, 'There's gonna be a next time?!'" Oh boy.
Kourtney and Disick were together for nine years, but officially called it quits in July 2015. They share three young children together: Mason, 7, Penelope, 5, and Reign, 2. But their current relationship status is clearly complicated, to say the least, and it looks like Kourtney has just about had it with Disick's jealousy. 
"It's just like, I can't even live my life. I can't even go anywhere," she told momager Kris Jenner in a sneak peek clip of the very same episode. "He needs to get a f**king life and leave me alone."
While we wait for the next episode of KUWTK to air on Sunday, Oct. 15 at 9 p.m. on E!, read up on the messy truth of Kardashian and Disick's relationship.