The Tragic Death Of Sammy Davis Jr.'s Daughter Tracey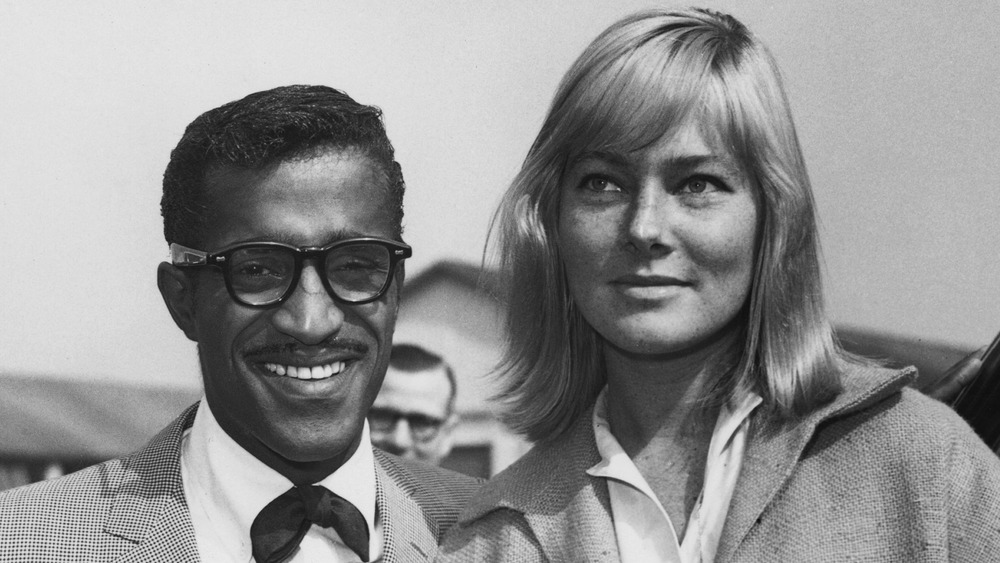 J. Wilds/Getty Images
Tracey Davis, the daughter of music legend Sammy Davis Jr. and Swedish actress May Britt (pictured), died at the age of 59 in Franklin, Tenn. According to the Associated Press, the author passed away on Nov. 2, 2020 following a brief illness, although the specific cause of death is not yet confirmed.
"She loved and adored her kids more than anything," Tracey's ex-husband, Guy Garner, told the outlet while confirming the tragedy. Tracey is survived by her mother, brothers, and four children, including Montana and Sam Garner (via IMDb). "Needless to say, they are all shocked and devastated by the loss of their mother," Garner told the outlet, adding, "As are Tracey's mother, May Britt Ringquist and her brothers, Mark and Jeff."
Throughout her life, Tracey worked in television and advertising in addition to publishing several books about her unique experience growing up with one of the world's greatest entertainers as a father. Her relationship with her dad, who died in 1990, was definitely complicated. They were so distant at times that Tracey didn't even have her dad's contact information. Despite missing some of his daughter's major milestones, they made amends toward the end of his 64-year life. In a 2014 interview with the Los Angeles Times, Tracey said that her father "was incredibly driven and had a huge heart, a huge zest for life. He had more energy than anyone I had known. I am grateful for everything he taught me."  Keep scrolling for more details about Tracey Davis' career and her relationship with her famous father.
Sammy Davis Jr. had a complicated relationship with his daughter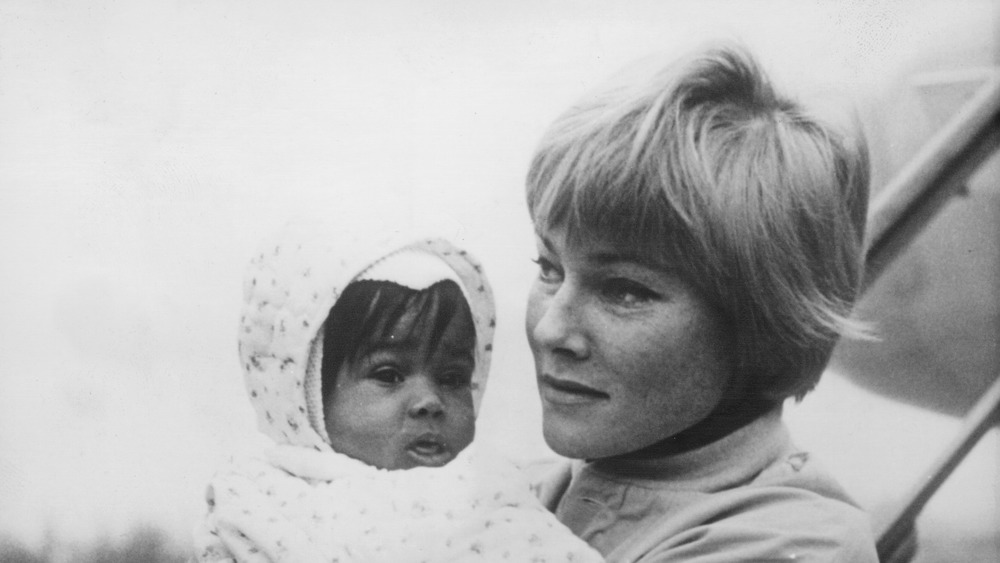 Keystone/Getty Images
As it turns out, being the daughter of one of the most talented musicians in the world was not all that it's cracked up to be. Sammy Davis Jr. "was married to his work," but he also "wanted a family," Tracey Davis told the Los Angeles Times. Although the musician wanted it all, "he didn't know how to prioritize family because work was his passion," she explained, "I am not saying that he didn't love us, but work was his driving force." Although the performer prioritized his career, he still "worried" about his children on account of their biracial heritage. Tracey's mother is Swedish actress May Britt (pictured). She and Sammy were married from 1960 to 1968. As a mixed-race man himself, Davis, Jr. wondered if the world was "going to be any better" for his kids.
Tracey reconnected with her dad in adulthood, but just as they started to repair their bond, the entertainer was diagnosed with throat cancer. At the time, Tracey was expecting her first child, but she still sat by her father's bedside in his final days. Although doctors said he wouldn't live to meet his grandson, he promised his daughter that he would get to greet his namesake. Keeping to his word, the performer met his grandson after his birth on April 20, 1990. "When I came up the stairs, he saw Sam. He was sitting up in the chair and tears — just tears," she recalled of the moment her dad first saw her son. Sammy Davis, Jr. died just one month later. 
Tracey Davis' legendary dad helped her become an accomplished author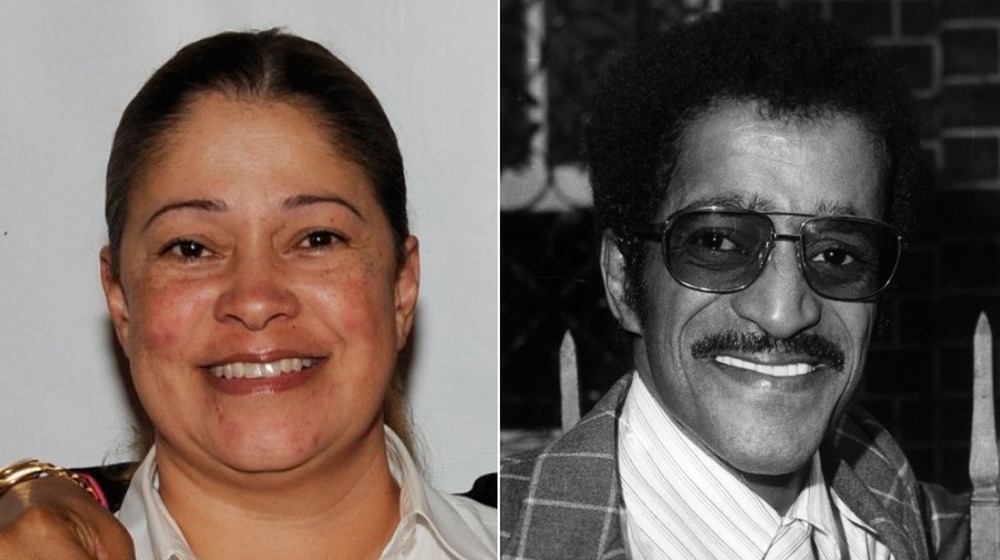 Tracey Davis and Sammy Davis, Jr. may have had a complicated relationship, but their unique bond made for a great story. Tracey published her first book, Sammy Davis Jr.: My Father in 1996, six years after his death. The book was centered around her journey to reconnect with her father in adulthood, per the Associated Press. Just one month before the author's untimely death, MGM announced plans in October 2020 to produce a biopic about the late musician based on the details from her tell-all.
"I am thrilled to know my father's life, both private and public, will be brought to the big screen with this team of storytellers," she said in a statement following the news. "He and my mother May Britt took on the world, choosing love and compassion over hatred and bigotry, and I am a product of that decision."
Davis penned her second novel in 2014, Sammy Davis Jr.: A Personal Journey With My Father. The book dove into not only her relationship with her dad, but also discussed his experiences as a talented Black man in a segregated society. "How did he make it and so many others not make it?" she wondered while discussing her book with the Los Angeles Times. "He had talent. But what he went through would have killed a lot of people or make them bitter or just messed with your life so bad you couldn't get over it."