This Is How Princess Diana Predicted Her Own Death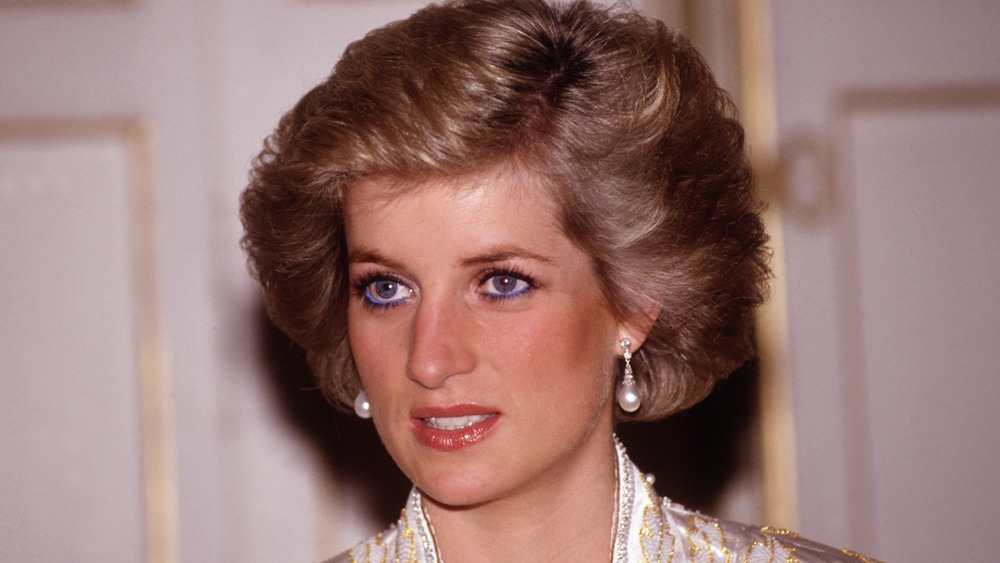 David Levenson/Getty Images
Diana Spencer, Princess of Wales, stole the hearts of millions when she married into royalty by tying the knot with the future King of England, Prince Charles, in 1981. She quickly became a busy philanthropist, dedicating her time to children in need and raising awareness about different issues about which she felt passionate, including AIDs awareness, land mining and leprosy, per Harper's Bazaar. Her kind heart is summed up in one of her most famous quotes: "Carry out a random act of kindness, with no expectation of reward, safe in the knowledge that one day someone might do the same for you." Despite a highly publicized divorce in 1996, Princess Diana continued her humanitarian endeavors, cementing her popularity among and closeness with the general public as "The People's Princess."
For those reasons, Aug. 31, 1997, was a heartbreaking day for the whole world when Diana tragically died in a devastating car accident at the age of 36 in a car crash in the Pont de l'Alma tunnel in Paris along with the car's driver and her rumored boyfriend, Dodi Fayed. To add to the upset, Diana had a feeling she would not live a long life. This is how Princess Diana predicted her own death.
Princess Diana was suspicious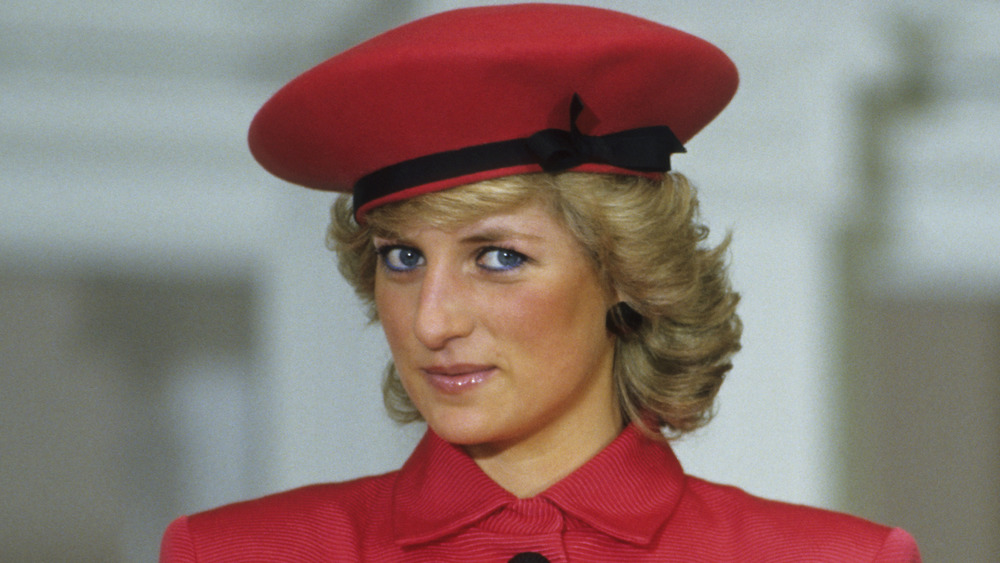 Georges De Keerle/Getty Images
Eerily enough, Princess Diana allegedly sent a letter 10 months before her death to her former butler, Paul Burrell, stating that she thought someone had it out for her. In the letter, Diana wrote (via the Daily Mail): "This particular phase in my life is the most dangerous." She then named the person she thought may have ill intentions toward her — a name unavailable to the public. "... is planning 'an accident' in my car, brake failure and serious head injury in order to make the path clear for Charles to marry," she warned.
An investigation by France concluded that the car crash was caused by the driver, Henri Paul, who had consumed a mixture of alcohol and drugs, and was driving too fast. Paul entered the tunnel at 70 miles per hour while being chased by paparazzi trying to catch a glimpse of Diana, per The Oprah Magazine. 
Unsurprisingly, there have been conspiracy theories surrounding the death of The People's Princess, but no further investigation has found an alternate cause of death. However, Diana's youngest son, Prince Harry, has admitted to taking extra steps to protect his family. "If anybody else knew what I knew ... you probably would be doing exactly what I'm doing as well," he once said. Whether Harry (or his brother, Prince William) knows something the public doesn't or not, it is safe to say Princess Diana will always be remembered as a beloved leader.