This Is What Chip And Joanna Gaines Initially Wanted To Do As A Career
Fixer Upper alums Chip and Joanna Gaines launch of Magnolia Network is tentatively slated for 2021, and, after its debut, the Waco Texas couple will have an entire TV network built around their popular Magnolia brand. It's pretty impressive for a lot of reasons, but especially because it came to be just eight years after Fixer Upper's premiere.  
Interestingly enough, Chip and Joanna's success is a long way from what they initially wanted to do as a career (thank goodness they decided not to follow their first choices since we're obsessed with their Fixer Upper style!) Chip described in his 2017 memoir, Capital Gaines, that he had hopes of becoming a professional baseball player, while Joanna aspired to be a television journalist. She told POPSUGAR: "I always dreamed of the idea of television but never thought it would have to do with design or renovations."
For Chip and Joanna, what began as a home decor shop has exploded into a best-selling home and lifestyle brand boasting partnerships with Target and Anthropologie. The Gaines' business also includes Waco's Magnolia Market at the Silos, Magnolia Press, and five New York Times bestselling books, according to Discovery Network. Of course, Chip and Joanna's most essential collaboration is their five beautiful children. Although the Gaineses life is pretty perfect now, fans are still curious to know why they veered off of their initial career paths. We recap the couple's professional story after the jump. 
Joanna and Chip Gaines went with the flow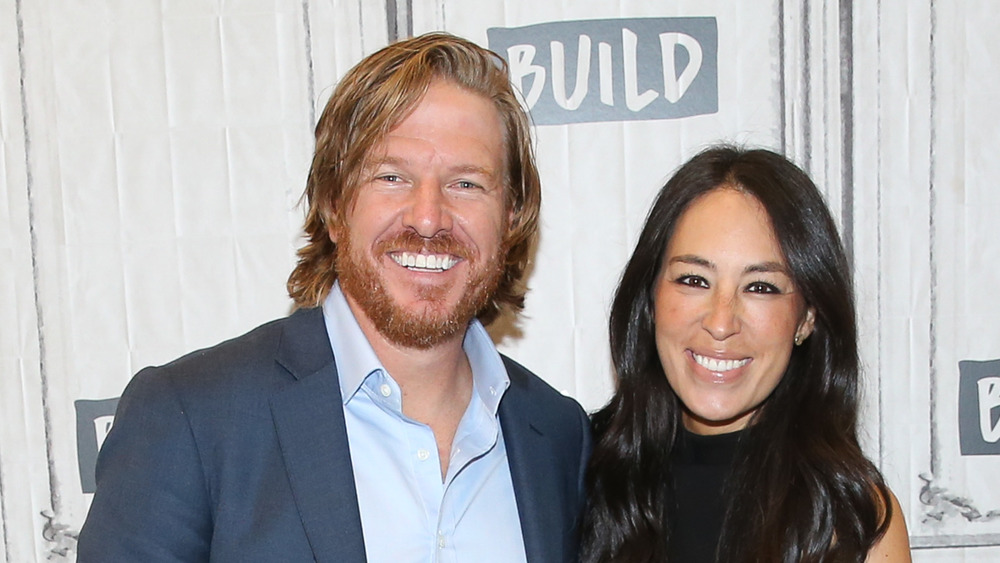 Rob Kim/Getty Images
Chip and Joanna Gaines arguably fell into their current careers, with their initial plans fortuitously not working out. As Chip explained to Baylor University's alumni magazine, he was a junior at a local college when he got recruited by Baylor to play baseball. "As God would have it, I was not destined to be the next great baseball player, but I was destined to enjoy Baylor University and the dear friends that I met there," he explained. "After baseball went away, it took me about a year to get my head back on straight. I settled down, landed on my feet, and met some of my best friends in the world."
As for Joanna, she also attended Baylor, and during her time there, she "snagged a semester-long internship at 48 Hours with Dan Rather in New York." However, "following that internship and with a year left at Baylor, Joanna felt the urge to go in a different direction."
The couple got into home renovation because Chip flipped houses in college and convinced Joanna to jump into the flipping business once they tied the knot. Joanna told HGTV: "Once I caught onto the concept of buying something that is undervalued to then put value into it and sell it for a profit, I was hooked." HGTV discovered Chip and Jo after they featured on Design Mom, the popular blog by beloved designer Gabrielle Blair. Then Fixer Upper launched on HGTV, and the world became familiar with shiplap, subway tile, and farmhouse industrial style. The rest of the story is reality TV history!