Here's Why Alicia Silverstone Didn't Want To Be A Movie Star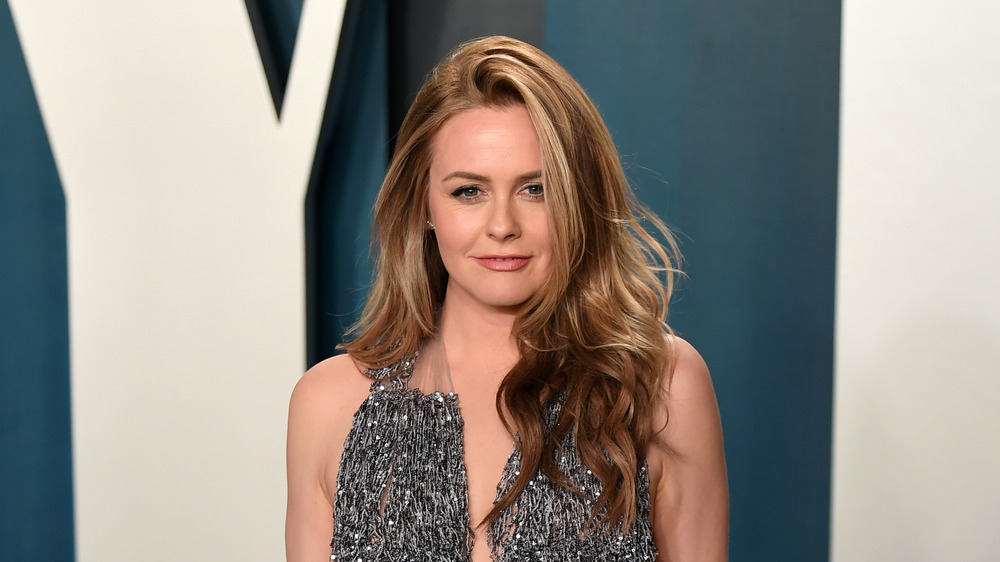 Karwai Tang/Getty Images
"Ugh...As if!" Though she was one of the queens of the '90s, actor Alicia Silverstone has not exactly always gotten along famously with fame. The person who played Cher Horowitz has had a career full of ups and downs, and said career started early. According to The New York Times, the San Francisco native was raised by her real estate investor father and flight attendant mother in San Francisco, and she "worked as a model from age 8 to 12." She starred in several commercials as a child and went on to land a guest spot in an episode of The Wonder Years in 1988. 
By the '90s, the then-teenager started embarking on film roles. In 1993, she starred in The Crush where she played a troubled teen obsessed over an older man. Her range in the film landed her a 1994 MTV Movie Award for "Best Villain" and "Breakthrough Performance." It also helped her snag roles in Aerosmith's music videos for "Cryin'," "Amazing," and "Crazy." In 1995, Silverstone became a household name and the girl every teen wanted to be when she starred in the box office smash Clueless. Her popularity and likability at the time went on to secure her role as Batgirl in 1997's Batman & Robin.
Hollywood was just 'too much' for Alicia Silverstone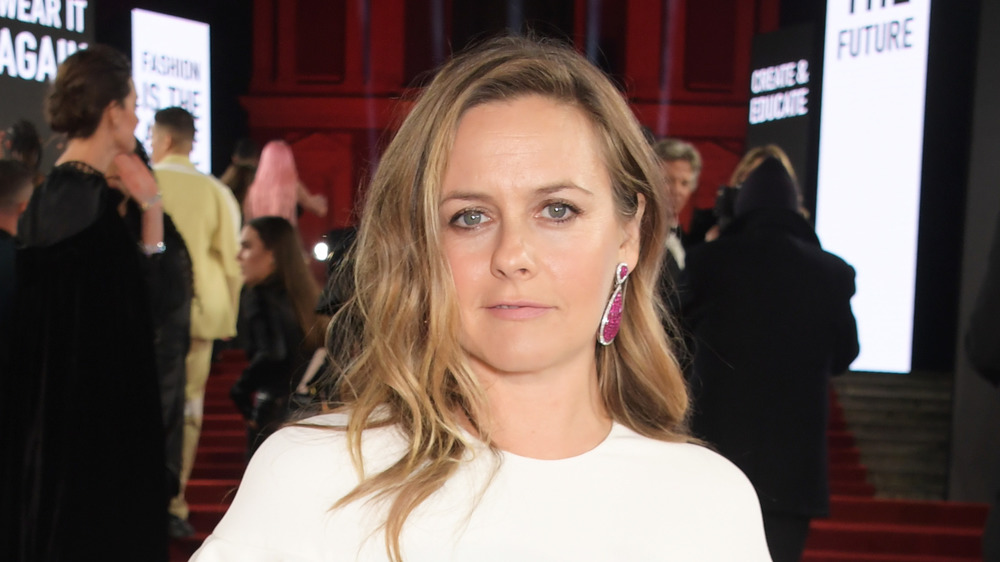 David M. Benett/Getty Images
While many actors would have killed to be cast in a Batman film, Alicia Silverstone says it was the role that lessened her desire to be a Hollywood star. "That definitely wasn't my favorite film-making experience," she told Today in April 2020. Silverstone was just 20 when she starred alongside George Clooney and Chris O'Donnell in the film, and Today recalled, the tabloids called the young star "Fatgirl." "They would make fun of my body when I was younger," she said. "It was hurtful but I knew they were wrong. I knew that it was not right to make fun of someone's body shape; that doesn't seem like the right thing to be doing to a human."
On top of the body-shaming, Batman & Robin went on to be a box office bomb and earned Silverstone a 1998 Razzie Award for "Worst Supporting Actress." She told Today that the entire experience made her want to walk away from the industry for a while. "I stopped loving acting for a very long time," she revealed. 
As it turns out, Silverstone didn't really want to become an actor in Hollywood. "I was just a theater kid," she told The Guardian in 2015. "I never wanted to be in movies or TV. There's no support or schooling on what do you do when you suddenly found yourself famous as a young woman. It was just too much for me."