Why Lindsie Chrisley Says She's Different From The Rest Of Her Family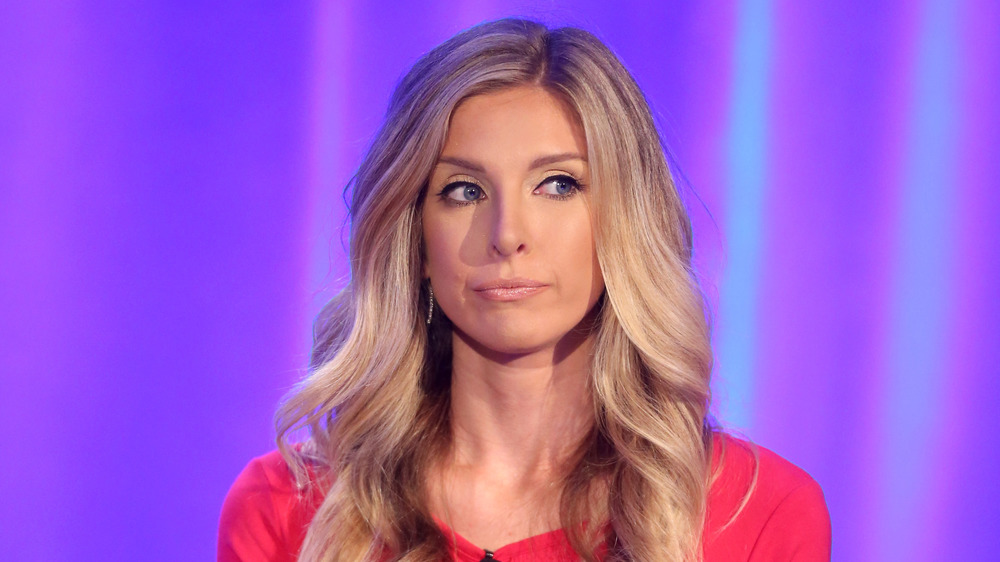 Frederick M. Brown/Getty Images
Former Chrisley Knows Best star Lindsie Chrisely professed how she's the down-to-earth sibling during an Instagram Q&A session in November 2020. "Why are you so humble compared to your family?" one fan asked the cohost of the Coffee Convos podcast, per Life & Style magazine. Although Lindsie has been estranged from her father and stepmother, Todd and Julie Chrisley, and her famous siblings for over a year, she was able to shed some light on where they stand today and how she differs from her reality TV family.
"I don't know what they do, so I can't speak to this. I can only speak for myself," she reportedly wrote to her fans on Nov. 15, 2020. "I live a very 'normal' lifestyle to most people's standards. We are normal human beings like everyone else. I'm cleaning laundry, a kitchen, toilets, etc. today like most of y'all." Keep scrolling for more details about Lindsie's relationship with her family.
Lindsie Chrisley's relationship with her family has been up and down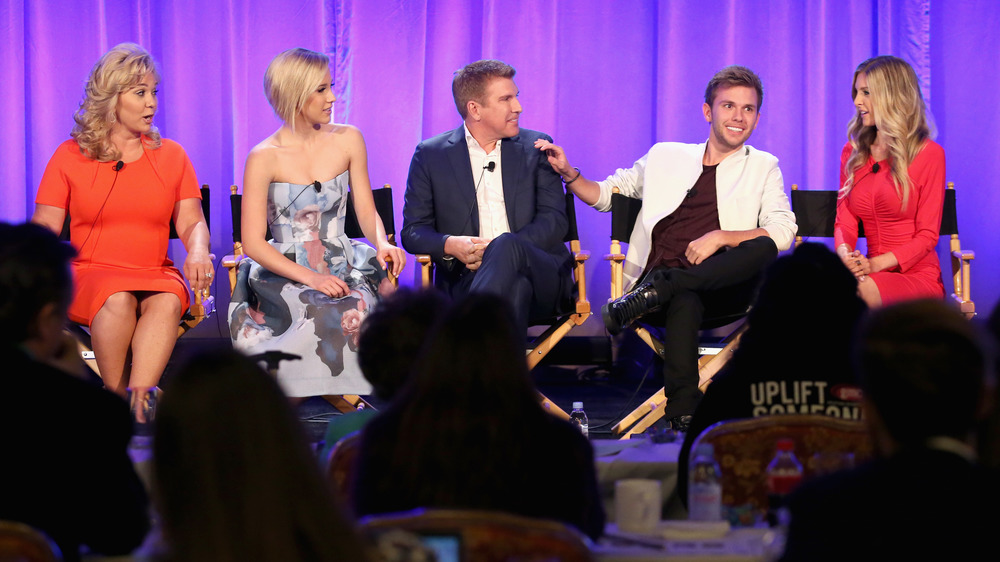 Frederick M. Brown/Getty Images
Lindsie Chrisley's relationship with Todd and Julie Chrisley has been notably tumultuous. Todd welcomed Lindsie and her older brother, Kyle, with his ex-wife Teresa Terry. After the couple got divorced, Todd married Julie in 1996 and welcomed three more children, Chase, Savannah, and Grayson (via Life & Style).
While divorce often strains familial bonds, Lindsie's relationship with her dad hit a rough spot when she secretly married on-and-off again romance Will Campbell in 2012. The father publicly discussed his disappointment on their reality show. He was also let down when Will didn't ask for Todd's permission to marry his daughter. While the couple has had their ups and downs throughout their marriage, Lindsie's bond with her dad never fully recovered following the betrayal.
Although Lindsie hasn't been in touch with her family, she still says they go out of their way to make her feel slighted. On the Oct. 1, 2020 episode of her podcast, she revealed her parents wished daughter Savannah a "Happy National Daughter's Day," but left her out... for the second year in a row. "I feel like if you're going to do it to be petty, then you shouldn't just post it at all because then you're just like showing your cards," she said, per Life & Style. "Also, if you're going to do it, make sure you're doing it from a genuine place."
For now, it looks like Lindsie is content being apart from her famous family.