What You Need To Know About Chloe Chrisley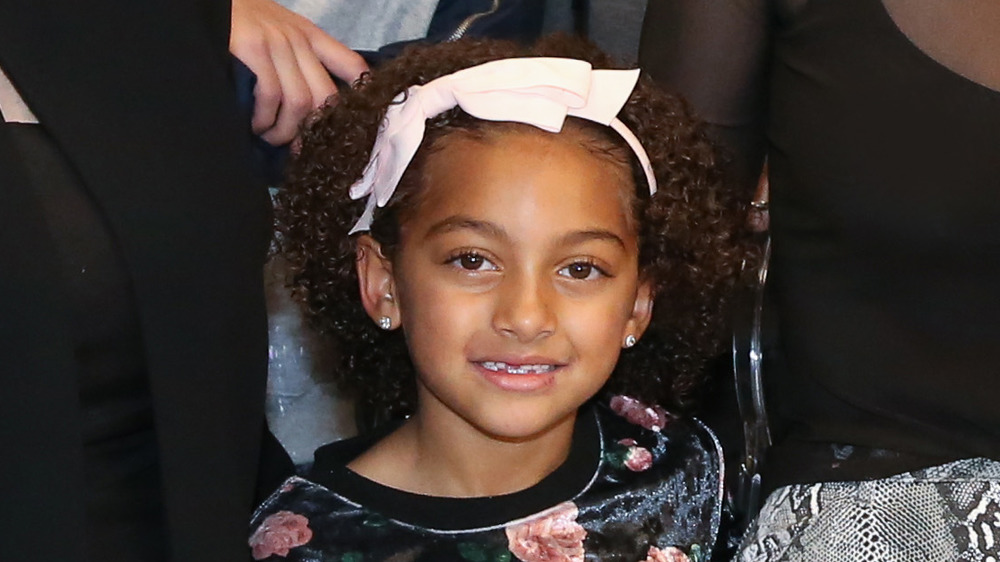 Terry Wyatt/Getty Images
She may be the youngest in the family, but Chloe Chrisley is a star in her own right. And as a fan favorite on USA Network's Chrisley Knows Best, many have wondered why Chloe — who was born in 2012 — resides with her grandparents Todd and Julie instead of with her father, Kyle Chrisley. Since her dad has struggled with drug addiction and mental health issues, Todd and Julie petitioned for custody of Chloe when she was only 6 months old, per People.
As for Chloe's mother, Angela Johnson, she's had some trouble, too. In 2016, the mother claimed Chloe as a dependent to allegedly "defraud Medicaid," according to the arrest warrant obtained by Life & Style magazine. The case was "resolved" in December 2017, yet it's unclear what Chloe's relationship with Angela is like today.
We'll circle back to Chloe's relationship with her parents later, but never doubt whether Chloe is loved. Todd has fiercely defended Chloe, and he allowed her to speak on his podcast, Chrisley Confessions, about growing up as a mix-raced child. "I have a Black mom and a white dad and I love how God made me," she said. Furthermore, he expressed his love for Chloe in an Instagram birthday post in November 2020, writing, "You've changed our lives and you will change the world, with all my heart and to the moon and back, I love you." Keep scrolling for more details about Chloe and her life with the Chrisleys.
Chloe's bond with dad Kyle is deepening
Although Todd Chrisley has shown compassion for their eldest son and Chloe's father, Kyle, they became estranged in the early years of Chloe's life, especially when Kyle got arrested for possession of methamphetamine in May 2019. "Todd still wants nothing to do with his son," a source alleged to Radar Online at the time. "Kyle knows that he is never going to get custody of Chloe and, to be honest, she is much better off in Todd and Julie's care."
After years of turmoil with Chloe's dad, the Chrisleys came together following Kyle's suicide attempt in August 2019. "NOT TODAY, SATAN, NOT TODAY..." Todd captioned an Instagram photo of the family surrounding Kyle's hospital bed. "God shows up and shows out, now won't he do it? Kyle is great and we are back to the grind." The incident was a wake-up call for the family, and the Chrisleys seem to be on better terms with Kyle. Better yet? He has stepped up as a father to Chloe. "God sure knew what he was doing when he gave us this beautiful baby," the dad wrote on an Instagram selfie of the two in October 2019. "Isn't she the cutest thing you've ever seen?" he captioned another photo together in July 2020. 
Despite his rocky beginning to fatherhood, Kyle and Chloe seem to be making up for the lost time.