How Michelle Really Felt About Barack Obama Running For President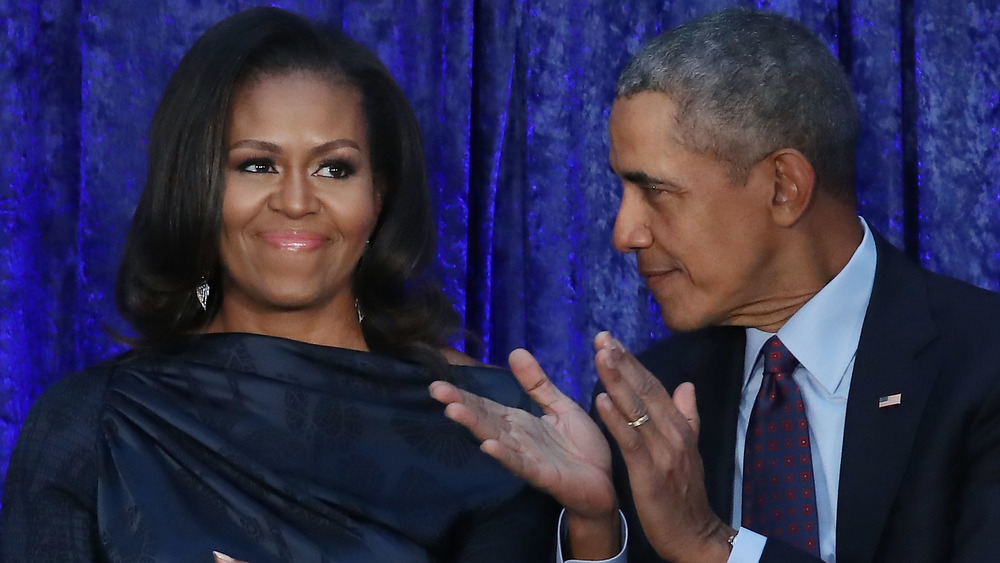 Mark Wilson/Getty Images
We may receive a commission on purchases made from links.
Former President Barack Obama and first lady Michelle Obama often looked like the picture of marital bliss during their eight years in the White House, frequently making supporters swoon at their clear affinity for each other and super-cute PDA. But during a Nov. 23, 2020, conversation with People, Barack revealed that things between them weren't always as they seemed, and the job of being president took a significant toll on their marriage. 
As part of the promotion for his November 2020 book, A Promised Land, Barack got candid about the private struggles he and Michelle endured as he embarked on a journey to lead America from 2009 to 2017, and how their once rock-solid relationship began to crack at the seams because of his ambitions. As it turns out, there were tensions even before he got sworn in as the 44th prez! In his book, Barack wrote that when he first brought up the idea, after having already laid a bunch of the groundwork for a run unbeknownst to Michelle, the fun-loving FLOTUS was not exactly thrilled. "She gave me a hard look and got up from the couch. 'God, Barack...When is it going to be enough?'" Barack penned, per People. "Before I could answer, she'd gone into the bedroom and closed the door." Yikes. 
Of course, he ran anyway, and things only got more difficult for the couple — keep on reading for the scoop.
Inside the tension between Barack and Michelle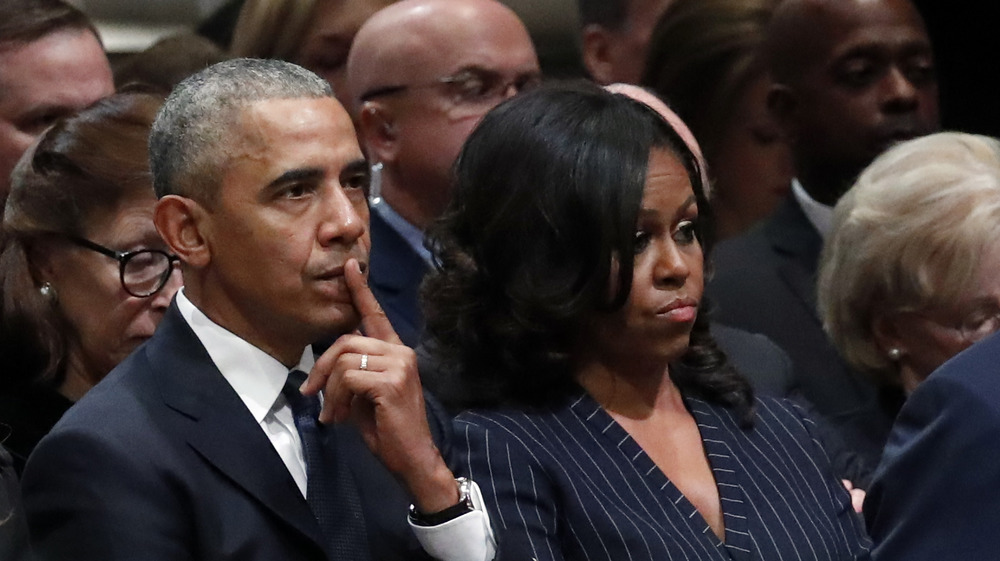 Pool/Getty Images
Barack Obama revealed that once they got into the White House, the situation between him and Michelle Obama became more intense. He sensed what he called an "undercurrent of tension in her, subtle but constant" and a "loneliness," that put a strain between them, as he penned in A Promised Land, per People. "There were nights when, lying next to Michelle in the dark, I'd think about those days when everything between us felt lighter, when her smile was more constant and our love less encumbered. And my heart would suddenly tighten at the thought that those days might not return." 
Although Michelle believed in the work that Barack was doing, she was skeptical about politics overall, and  was "more mindful of the sacrifices to the family." Indeed, being a husband and parent (they're mom and dad to adult daughters, Malia and Sasha Obama) is challenging enough, but when you're also the leader of the free world, those roles become infinitely more complicated and something's bound to suffer, as Michelle wisely predicted. "During the time we were there," he told People, "Michelle felt this underlying tension. The pressure, stress, of needing to get everything right, to be 'on' at every moment."
The Obamas found a way to get on solid ground again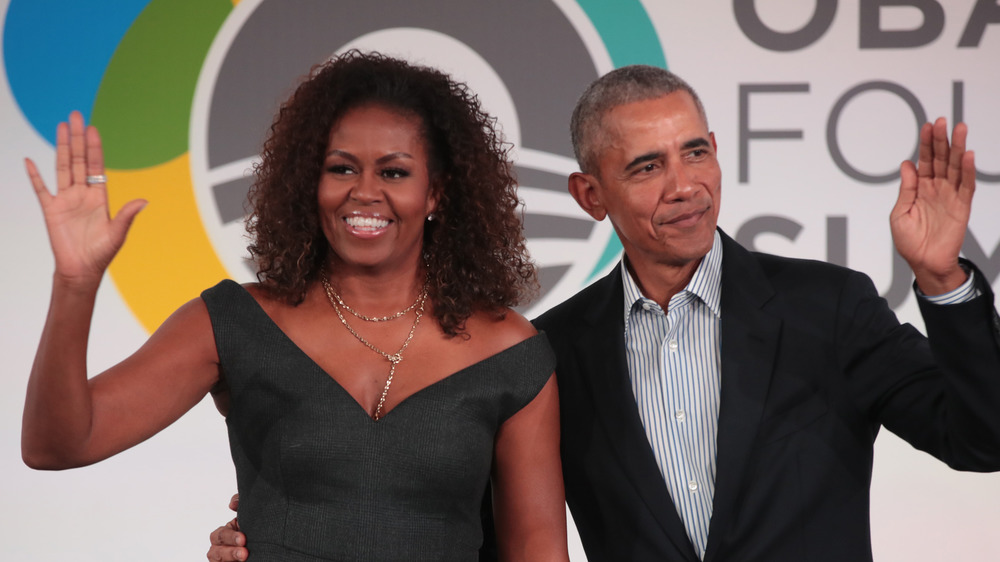 Scott Olson/Getty Images
Fortunately for Michelle and Barack Obama, the dynamic duo found a way to work through their issues and get back on solid footing. So how did they thaw some of the ice that had built up? For starters, leaving office played a big part. "It was like a big exhale right after we left office," Barack told People. "It took some time to talk about how she had felt. Once [the presidency] was done, there was possibility of her opening up ... but more importantly just her being able to let out a breath and relax." 
He said that Michelle has been more relaxed and joyful post-D.C. politics, and that's helped them rekindle the fire that was almost extinguished due to the demands of the presidency. "That allowed us to just enjoy the deep love that comes with a marriage this long," he said. "But also to be friends again." Aww! You love to see it.