Why Wendy Williams Can't Stand Beyonce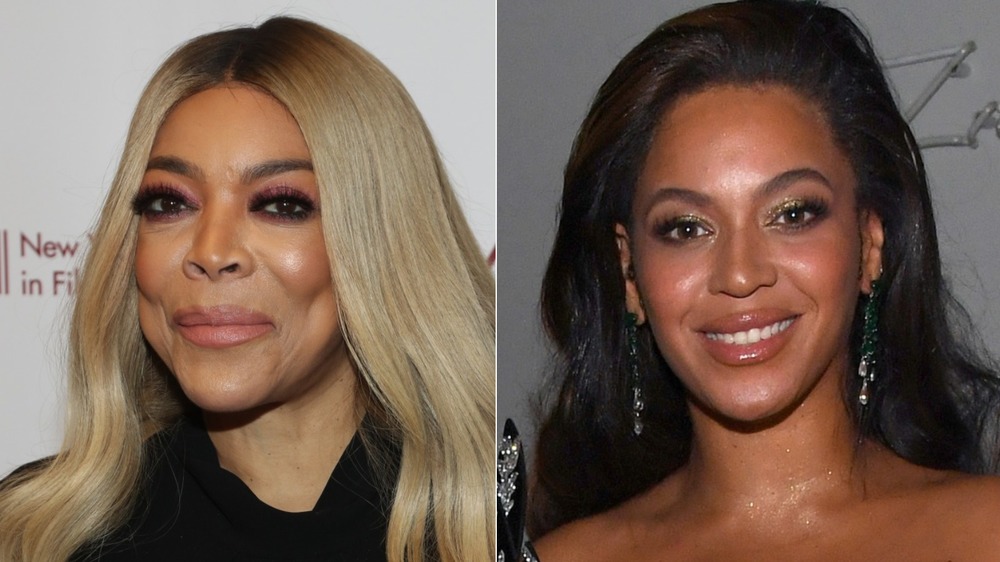 Manny Carabel, Kevin Mazur/Getty Images
While Beyoncé Knowles typically receives praise from her fans and admirers all around the world, there are some who can't stand the Grammy-winning singer. Gossip queen and daytime talk show host Wendy Williams has had a rocky history with the "Black Is King" performer. 
It all started in the year 2000 when Beyoncé was still a part of Destiny's Child and the group had just undergone a major transformation, as noted by WTLC. After removing original group members Latavia Roberson and LeToya Luckett from the group, Beyoncé and Kelly Rowland replaced them with Michelle Williams and Farrah Franklin. However, in just a few months, Farrah was also removed from the group and they moved forward as the trio we all know and love: Beyoncé, Kelly, and Michelle. 
However, at the time, fans still wondered exactly what caused the mix-ups within the chart-topping group. But, leave it up to then-radio personality Wendy to get the full breakdown on her Power 99 show. The interview took place two years before Beyoncé went solo, and the Houston native took issue when Wendy repeatedly referred to the R&B group as "Beyoncé and the Girls." 
In addition to the shady group reference, Wendy also ruffled feathers when she brought up rumors about the group allegedly hooking up with male R&B group Jagged Edge while they were on tour together. Needless to say, it was the last time Wendy ever had a personal interview with Beyoncé ... and the girls.
Wendy Williams claims Beyoncé "can't talk"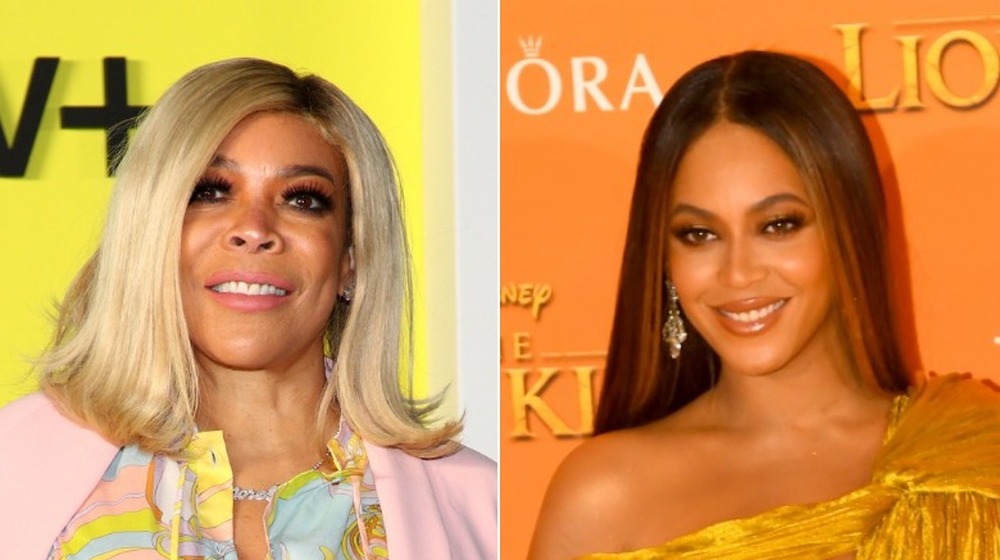 Astrid Stawiarz, Dave J Hogan/Getty Images
Wendy Williams put the final nail in the coffin on her relationship with Beyoncé Knowles in 2012 when she not only shaded Queen Bey's singing ability but also her education level. While speaking to the audience during her "Hot Topics" segment, Wendy admitted to being a "Beyoncé fan" and looking forward to watching her HBO documentary Life Is But a Dream, as noted by E! News. However, according to the talk show host, she was only "watching because, fortunately, one of the TVs in our kitchen has closed captioning. So, I'll be able to understand what she says." 
She then ridiculed the Dream Girls star and accused her of having poor vocabulary. "Beyoncé sounds like she has a fifth-grade education. She can't talk." To make matters worse, in April 2016, she sent the BeyHive into a frenzy with claims Beyoncé and her rap mogul husband, JAY-Z, paid fashion designer Rachel Roy to make up drama ahead of her album release. "So Rachel Roy, first of all, you're not this fighting girl," Williams declared, according to E! News. "Unless you're on JAY-Z and Beyoncé's payroll, and they pay you to mix it up for, I guess, sales for the Lemonade." 
It's safe to say we can get our jackets ready since it will be a cold day in hell before Beyoncé decides to interview with Wendy again.