The Grammys Reveal Who's Hosting The Show In 2021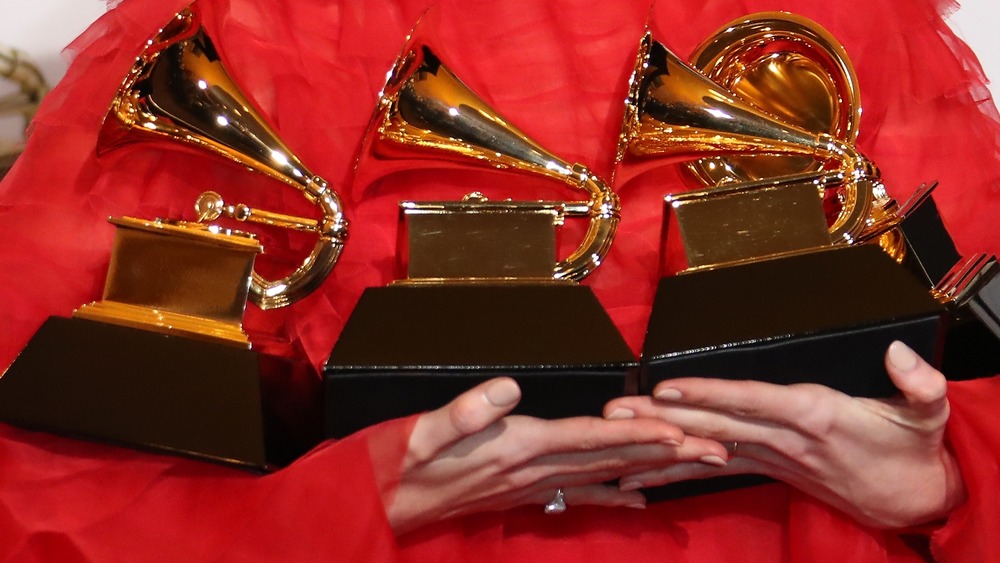 Dan Macmedan/Getty Images
Hollywood reinvented itself amid the coronavirus pandemic, bringing the biggest stars to virtual award ceremonies via zoom, and now music fans are antsy to find out just how the 2021 Grammys will go down. It's a fair question considering the Grammys are one of the most entertaining awards shows around — past ceremonies have included over-the-top performances, surprise wins, unexpected appearances, and plenty of celebrity drama. As for the hosts, Alicia Keys, James Corden, LL Cool J, Queen Latifah, and even Ellen DeGeneres have previously hosted the highly-anticipated event, so who will host the first virtual Grammys of 2021?
In a Nov. 24, 2020, statement obtained by People, chair and interim president/CEO of the Recording Academy, Harvey Mason Jr., called the 2021 Grammy host a "perfect choice to lead us through what's sure to be an incredible evening full of music, unforgettable moments, unity and inspiration." The head honcho of the Recording Academy continued, "he is a dynamic host, comedian and personality, and we're thrilled to welcome him to the Grammy stage as host of Music's Biggest Night for the first time."
So who is this "dynamic" comedian? Keep on reading to find out.
Trevor Noah to host the 2021 Grammy Awards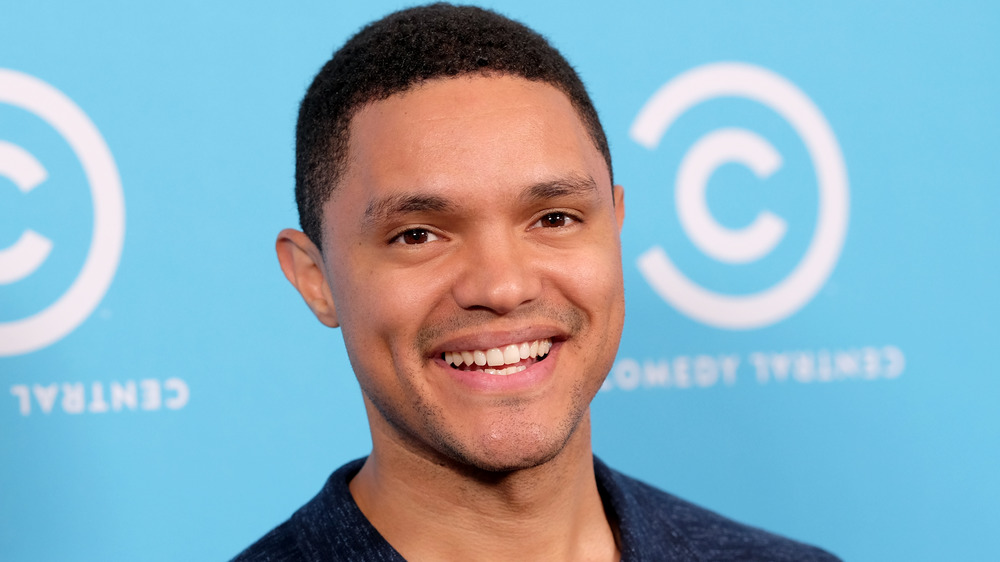 Matthew Simmons/Getty Images
The Recording Academy announced the 2021 host of the 63rd annual Grammy Awards on Jan. 31 is none other than Trevor Noah, host of The Daily Show.
Noah will host music's biggest night for the first time, but given the comedian's track record of turning a turbulent year into a light-heartened one, many fans are sure he is indeed the "perfect choice." Although he may not have hosted the Grammys before, Noah is no stranger to the Grammy stage. The host previously received a nomination for best comedy album, with Son of Patricia, People noted.
"Despite the fact that I am extremely disappointed that the Grammys have refused to have me sing or be nominated for best pop album," said Noah in a statement shared to the Grammy Awards' website. "I am thrilled to be hosting this auspicious event. I think as a one-time Grammy nominee, I am the best person to provide a shoulder to all the amazing artists who do not win on the night because I too know the pain of not winning the award. (This is a metaphorical shoulder, I'm not trying to catch Corona)."