Why Millie Bobby Brown's Stranger Things Role Is So Important For Her Family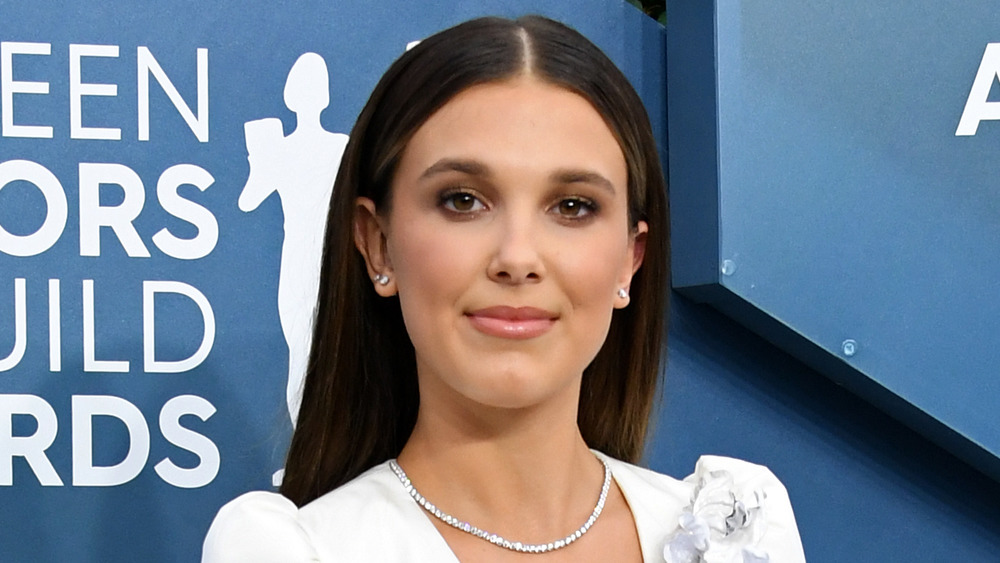 Jon Kopaloff/Getty Images
There's no doubt that Millie Bobby Brown is one of the most buzz-worthy young stars in Hollywood. Along with battling a classic movie beast in 2019's Godzilla: King of the Monsters, she also nabbed the lead role in 2020's Enola Holmes beside Henry Cavill in the story of Sherlock's younger sister. However, it was her appearance as Eleven in Stranger Things that truly changed her life. When Elle sat down with the star in 2019, they noted, "Brown is your normal 15-year-old girl — save for the hit Netflix show ... fashion campaigns, red carpet moments, and ... her own beauty brand," and observed that even as the interview took place at the Four Seasons hotel in New York, she still seemed like she was "just a regular teen."
However, that teen has already established herself as a force to be reckoned with in the entertainment industry and is set to enjoy a lasting, successful career in show business. She's already earned multiple Emmy Award nominations, taken home a People's Choice Award for Favorite Female TV Star, and is on her way to having 40 million followers on Instagram as of writing. She's also bringing in big bucks. She was paid "$1,000,000, plus a cut of the back end" for her role in Godzilla and earned a whopping $6.1 million (with hefty potential bonuses and enviable perks) for Enola Holmes.
While Brown's success is undeniably impressive, her gig on Stranger Things was more important to her family that you may have known.
Millie Bobby Brown's family 'went through tough times' together
Millie Bobby Brown may be making a lot of money from her movie roles these days, but her work on Stranger Things has also paid off. "The show's actors take home as much as $350,000 per episode" and "[t]here are eight episodes in the season, so that works out to $2.8 million for the season," USA Today calculated in 2019. Brown "is by far the highest paid young member of the cast, with a salary that matches that of grownups Winona Ryder and David Harbour."
Brown is certainly grateful that she's able to make that kind of money, especially considering the fact that she didn't come from a wealthy family. In fact, her parents went "flat broke" while trying to help her reach her dream, according to the Daily Mail. After selling everything they had in order to move to Hollywood, Brown wasn't getting hired for any roles that could have been her breakthrough. Her family was on "the brink of bankruptcy," with her manager having to lend them money. Brown's older sister left when she couldn't take it anymore, and the family eventually had to move back to the UK to live with the young actor's aunt. "It was very hard," she admitted while opening up about the fact that they "went through tough times." She added, "There were lots of tears along the way."
Fortunately, things eventually changed for the young performer in a very big way.
Stranger Things 'transformed' Millie Bobby Brown's life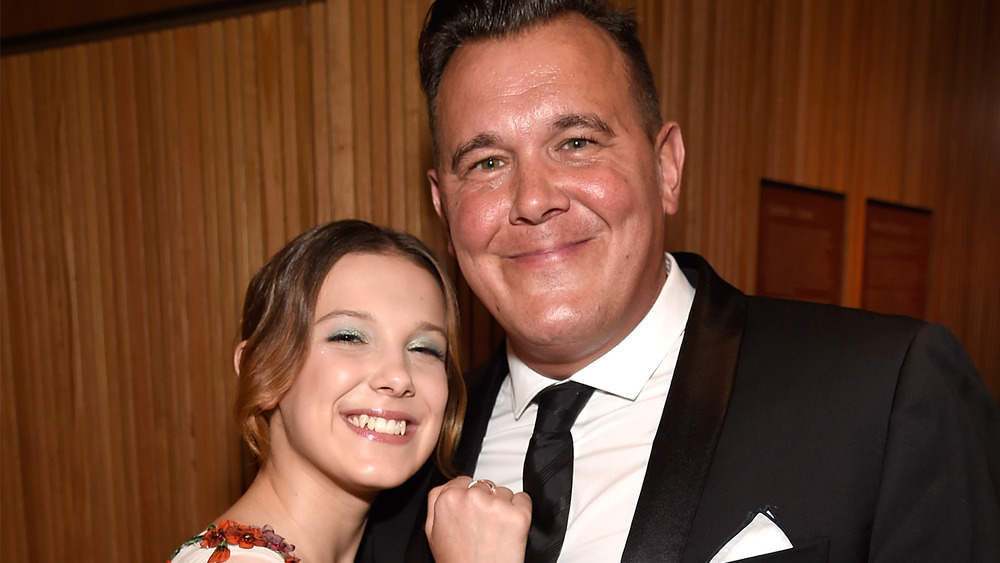 Kevin Mazur/Getty Images
Millie Bobby Brown may have found fame and fortune at a young age, but that doesn't mean that she doesn't know what it's like to struggle to get to where you want to be. That includes the fact that her family went through financially trying times while she tried to break into show business, and that she had a hard time landing any sort of significant starring role.
However, after enduring "an unpleasant experience with a casting agent," Brown found herself auditioning for Stranger Things the same day and used the upsetting experience to cry during her audition, according to the Daily Mail. When she got the gig, she and her family headed back to the U.S. where the "show ... transformed her life." That, of course, includes the acclaim she earned for her performance as Eleven as well as her other lucrative job offers.
While Brown can certainly boast about the fact that she's already a Hollywood success story, that doesn't mean that her parents are willing to let it all go to her head. In fact, the Daily Mail pointed out that her father, Robert, "says he's determined to keep her feet on the ground." He explained, "It's important for Millie not to feel under pressure." He also added, "She's a kid. She has to do her homework and chores. Everything else is a bonus." In this case, that bonus is worldwide fame and millions of dollars.