The Strange Way Anya Taylor-Joy Was First Discovered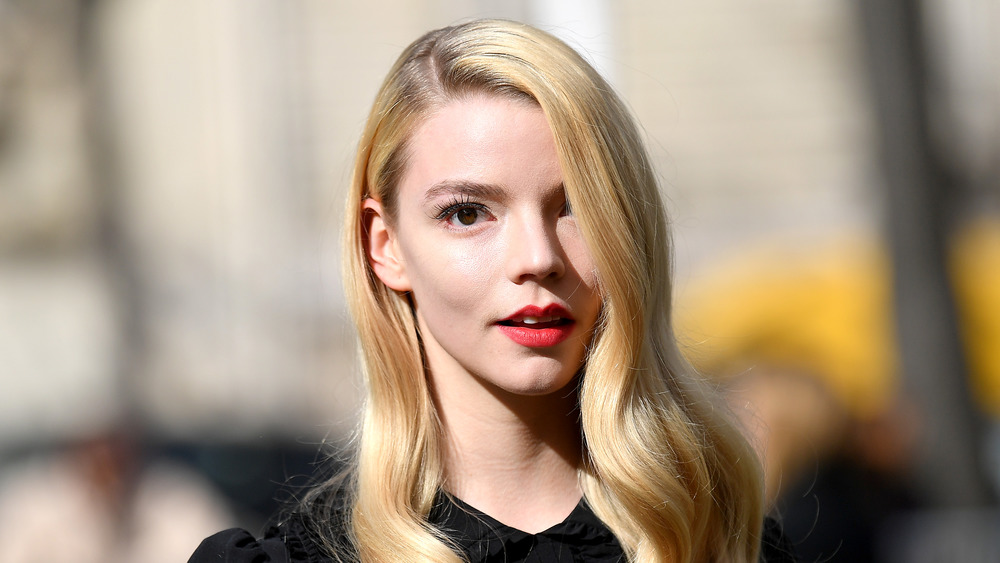 Jacopo Raule/Getty Images
If you're like millions of other Netflix subscribers, you've become transfixed by The Queen's Gambit and its star Anya Taylor-Joy. The fictional series follows the life of an orphan chess prodigy, Beth Harmon (Taylor-Joy), throughout her quest to become the world's greatest chess player while struggling with emotional problems and drug and alcohol dependency. 
Variety reports the series became Netflix's most-watched limited series ever, with 62 million member accounts tuning in to the show in the first 28 days.
While Taylor-Joy had a bit part in the 2014 movie Vampire Academy, it ended up on the cutting room floor. However, she made a big splash with her second film, the 2015 Robert Eggers film The Witch. She and the film received critical acclaim, with Taylor-Joy winning the Gotham Independent Film Award for Breakthrough Actor and a few others for the role. In 2016, she took on the role of Casey Cooke in M. Night Shyamalan's box office hit Split. In the film, she stars as a young girl with a painful past who is abducted by a man (James McAvoy) with 23 different personalities. She also starred in the movie's 2018 sequel, Glass.
While the Emma star has taken on a wide-ranging variety of parts, there is one thing that is common throughout all of her performances: Taylor-Joy is an utterly convincing actress who blends into her roles seamlessly. So how did Taylor-Joy get her start? Keep reading for the unique story.
Anya Taylor-Joy credits a Downton Abbey star for her acting big break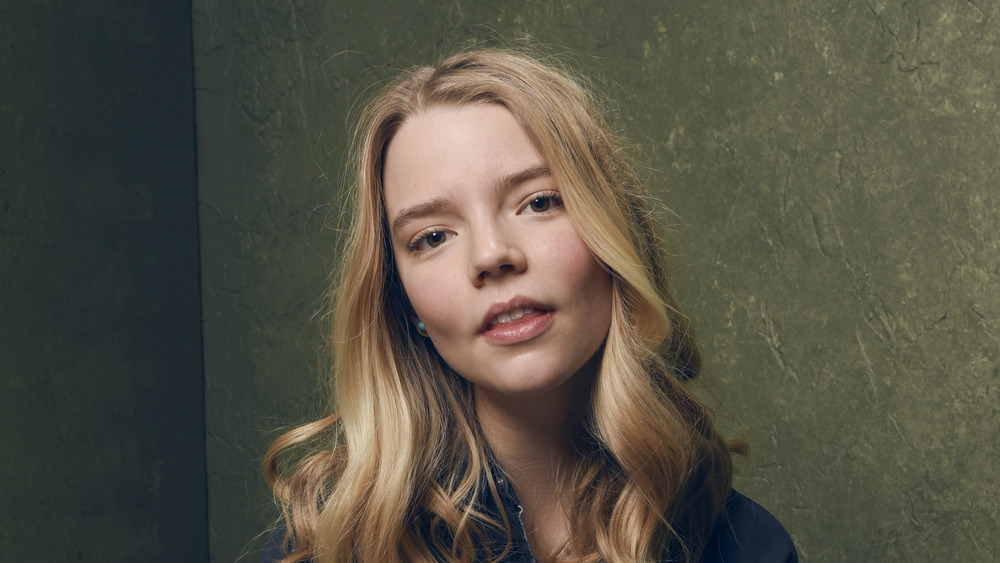 Larry Busacca/Getty Images
Actress Anya Taylor-Joy was born on April 16, 1996, in Miami and boasts an impressive résumé, but credits one actor for her success. As a teenager, The Queen's Gambit star was signed to Storm Model Management after being scouted by the woman who discovered Kate Moss, The Sun noted.
Shortly after being signed to Storm, the modeling agency booked her for a shoot that just happened to take place on the set of Downton Abbey, where she happened to meet Allen Leech, who played the Irish chauffeur Tom Branson on the series. Leech was impressed by Taylor-Joy and put her in touch with his agent. She told Marie Claire of the moment, "I'm still so amazed he did that as he had no reason to do it and there was no benefit in him [vouching for me]. My agent, Cat, and I are super close and she told me, 'he really pushed it, he kept asking me have you called her yet? Have you called her? You need to call this girl!'" The agent gave Taylor-Joy the script for the period horror movie The Witch, and at age 19, she made her film debut.
Taylor-Joy recalled later running into Leech and saying to him, per Marie Claire, "you did this for me. This is you." While Leech may have made the introduction, Taylor-Joy is responsible for all her own success.