The Most Surprising Red Carpet Moments Ever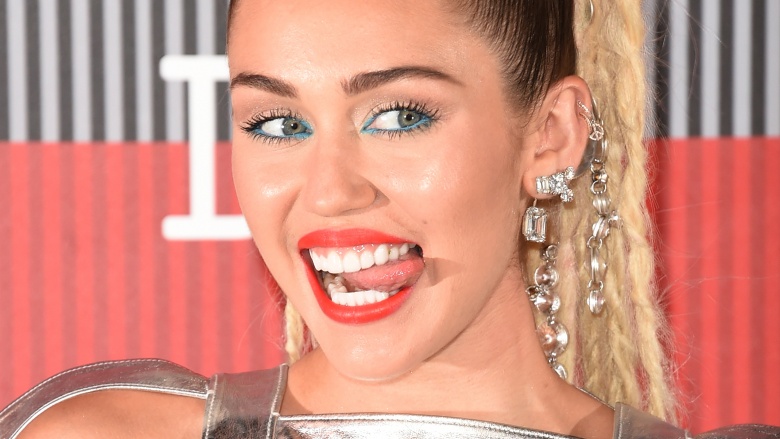 Getty Images
Award show red carpets are the place to make a bold statement. Since a global audience of millions watches each red carpet telecast, celebrities use the grand entrances to shows like the Oscars, Grammys, and VMAs to showcase their glamour and beauty as well as support their artistry. For others, it's a prime opportunity to poke fun at it all or just make a spectacle of themselves. Whether they wear a revealing outfit or just behave obnoxiously, some celebrities clearly want everyone talking about them the next morning. Here's a list of some of the most shocking moments in red carpet history.
Rose McGowan At The 1998 MTV Video Music Awards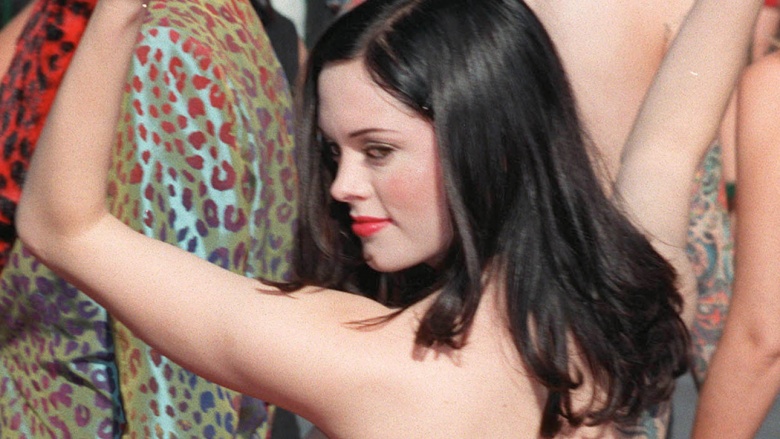 Accompanying her then-fiance, Marilyn Manson, to the 1998 MTV VMAs, Rose McGowan sparked the see-through dress craze that continues to this day. Wearing what looked like thin chain mail with only a barely-there-thong underneath, McGowan was the talk of not only the red carpet, but pretty much the entire show. She left nothing to the imagination, but she certainly motivated many more exhibitionists to follow her. Even 16 years later at the 2014 MTV VMAs, Amber Rose wore a dress clearly styled as an homage to Rose, and it definitely still dropped jaws. As a matter of fact, we're confident beautiful female celebrities could repeat this look year after year without anyone getting tired of it. We promise we'll let you know the second it starts to bother us.
Miley Cyrus At The 2015 MTV Video Music Awards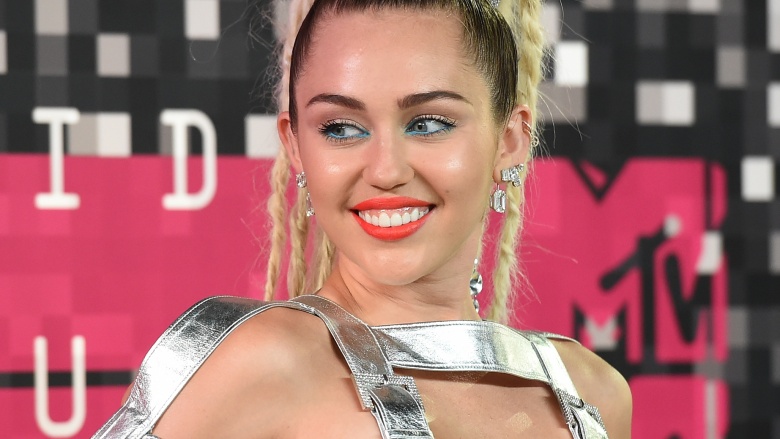 Getty Images
Like Amber Rose the year before, Miley Cyrus became one of Rose McGowan's Scandalous See-Through Soldiers when she hit the 2015 MTV VMAs red carpet wearing nothing but a bedazzled net held up by strategically placed suspenders. Considering that Miley performed her infamous duo with Robin Thicke two years before—complete with unsavory misuse of a giant foam finger—nobody expected anything less than for her to show up practically naked to the 2015 installment. She actually hosted the show, which of course meant multiple costume changes, all varying in degrees of partial nudity. Topping it all off with a full-on "wardrobe malfunction," Miley's VMA performance was a coup de grâce on any remaining respect anyone may have had for her.
Tara Reid's Wardrobe Malfunction At P. Diddy's 35th Birthday Ball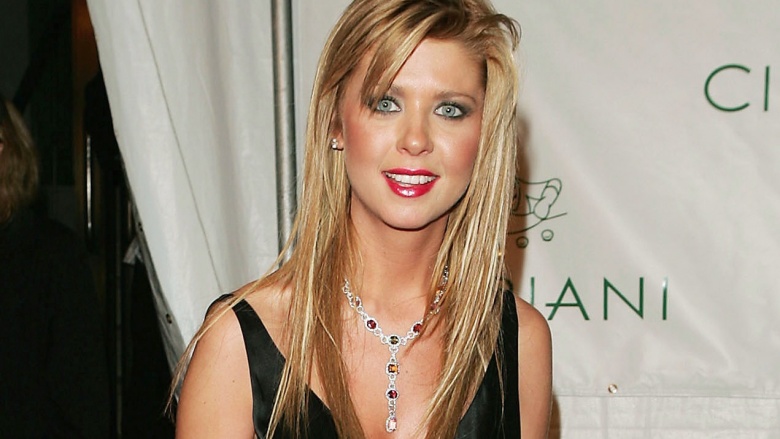 Getty Images
While Rose, Amber, and Miley intentionally exposed themselves to millions, Tara Reid reluctantly joined their club when her dress strap broke, revealing some not so camera-ready surgical enhancement. She didn't notice for several moments while flashbulbs popped away as though Bigfoot just fell out of her dress. This probably worst-of-all time wardrobe malfunction overshadowed P. Diddy's big night, which, if you think about it, was the real tragedy. He even had to change his name after that!
Zac Efron Dropping A Condom At The Premiere Of The Lorax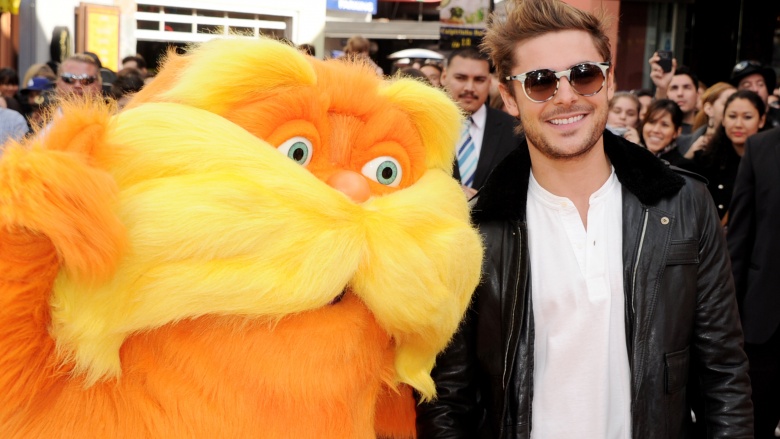 Getty Images
While reaching out to shake the hands of some young female fans, Zac Efron accidentally flung a condom out of his pocket right onto the red carpet at the premiere for The Lorax. For those of you who don't know, The Lorax is a Dr. Seuss book that addresses environmental concerns, specifically those caused by the logging industry. That said, at best Efron is a guy with a wry sense of humor, who pulled some Mark Twain level commentary about his own logging efforts. At worst he made some parents explain why the High School Musical guy got in trouble for bringing lollipops to a movie.
Trey Parker And Matt Stone At The 72nd Academy Awards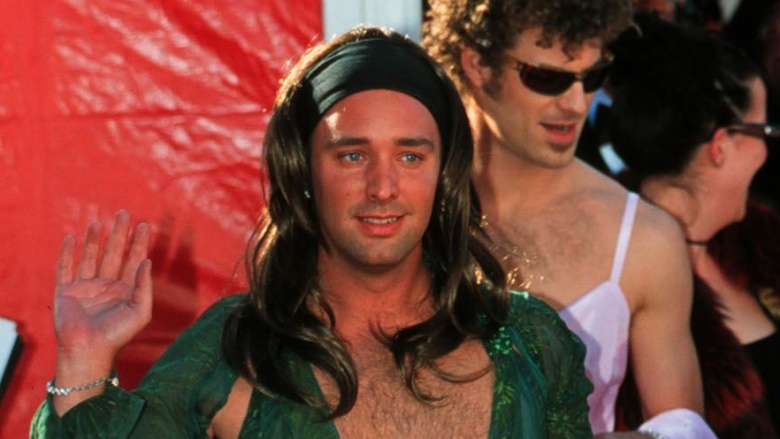 Getty Images
The creators of South Park, Trey Parker and Matt Stone, showed up to the Oscars in 2000 wearing the exact dresses Jennifer Lopez and Gwyneth Paltrow wore the year before. Of course, this got the attention of the press on the red carpet, who rushed to interview the satirical masters. Their dresses were the perfect bait to hook unwitting reporters into giving airtime to the two people who cared the least about the event, so much so that they later admitted to dropping acid before the show. They spoke only in quotes that mocked the typical "event-speak" of such occasions, repeating phrases like "It's just such a magical evening," and "We're so happy to be a part of the magic." And so in typical pull-no-punches fashion, Matt and Trey lampooned Hollywood right to their faces on their most sacred self-congratulatory night of the year.
Steve-O Urinating At The Jackass Number Two Premiere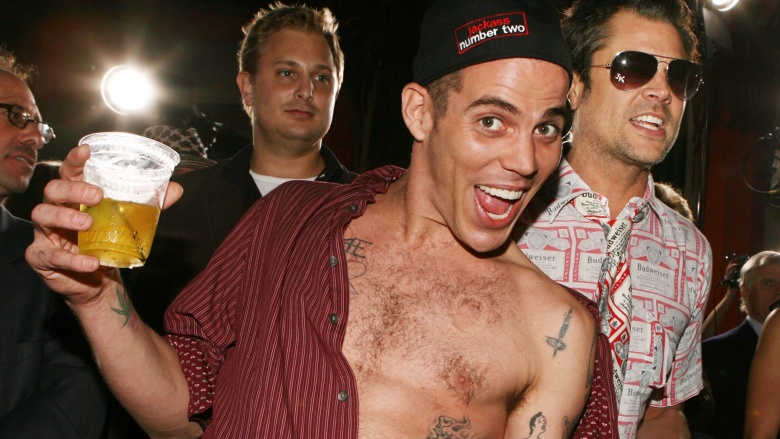 Getty Images
Perhaps having already started the celebratory drinking, Steve-O relieved himself in front of fans and international press alike right on the red carpet at the premiere of the sequel to Jackass. Yes, the movie about reckless personal endangerment and intimate contact with every body fluid imaginable has spawned four sequels, including one in 3D, because the one area where gross-out comedies falter is physical proximity to the audience's face. Honestly, the fact that the most shocking thing that's happened at one of these premieres is public urination is kind of refreshing considering the array of despicable acts being celebrated just inside the theater doors. So, congratulations Steve-O on your inadvertent sense of decorum. But if there's a fifth installment, aim for a bush or a tree. Not sure if you've heard, but the drought's been particularly rough in Hollywood.
The Many Attacks Of Vitalii Sediuk: Scourge Of The Red Carpet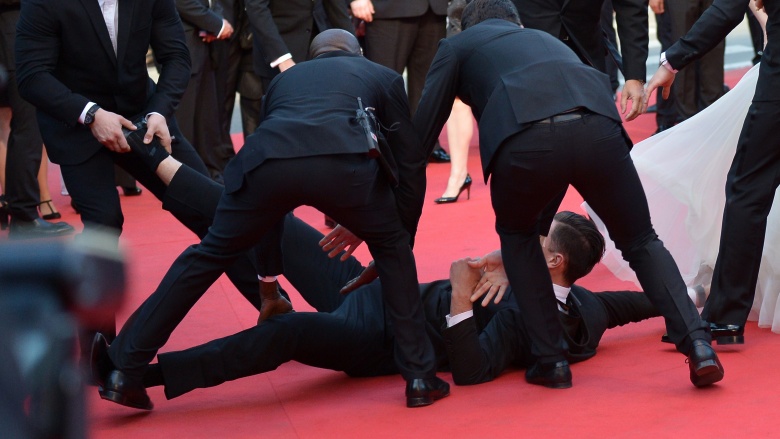 Getty Images
Ukranian reporter/prankster Vitalii Sediuk has a long history of creating scandalous viral moments on prestigious red carpets. You probably heard about all of these incidents and didn't even realize they were perpetrated by the same guy: He kissed Will Smith at the Moscow premiere of Men In Black 3. He buried his face in both Bradley Cooper and Leonardo DiCaprio's crotches on separate occasions. He crawled under America Ferrara's dress at a film premiere, allegedly shoved Kim Kardashian at a fashion show, and leapt onto Ciara after he stripped to nothing but a thong. If nothing else, you at least have to say that the guy is ambitious, but for all those previous "pranks," his most famous was the time he broke Brad Pitt's glasses at the premiere of Maleficent. Pitt admitted to punching Sediuk in the head a couple times to get him off of his legs (which Sediuk was hugging) and when security finally dragged him away, he lunged at Pitt's face, breaking his specs. Sediuk has gone to jail, paid fines, has had restraining orders placed against him, and has been ordered into psychiatric counseling as a result of his many shenanigans. Sounds like a pretty steep price to pay for a few million YouTube hits as well as the perception that you're a giant pest that not even embarrassing Kim Kardashian will make up for. Also, seriously man, did you think Tyler Durden wasn't going to mess you up?