Martha Stewart Is Turning Heads With Her Quarantine Look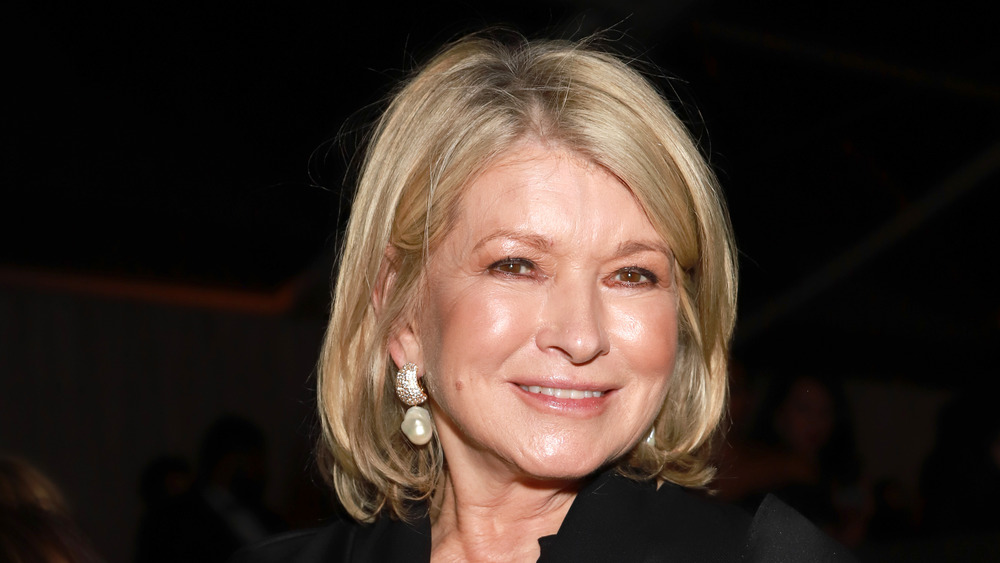 Arnold Turner/Getty Images
Martha Stewart looks better than ever. On Nov. 20, 2020, the kitchen goddess turned heads as she showed off her cozy quarantine look and new clothing collection on Instagram, prompting fans to rave about her youthful glow at nearly 80 years old.
"Ummm can we talk about how incredible she looks," one user commented, while another added, "You look fabulous! What's your secret?" per The Daily Mail. Although Stewart has since removed the photo from her Instagram feed, she also uploaded the image to Twitter, writing, "My new apparel line for @Walmart is here! Shop styles like this cozy sweater and more holiday season must-haves on Walmart.com now!" Again, fans flooded her Twitter replies gushing over her appearance. "Martha, you are looking amazing as ever! Love the sweater!" one person tweeted.
This isn't the first time Stewart has turned heads for her ageless beauty. Keep scrolling for more details about why people can't stop talking about her looks.
Martha Stewart knows the art of the 'thirst trap'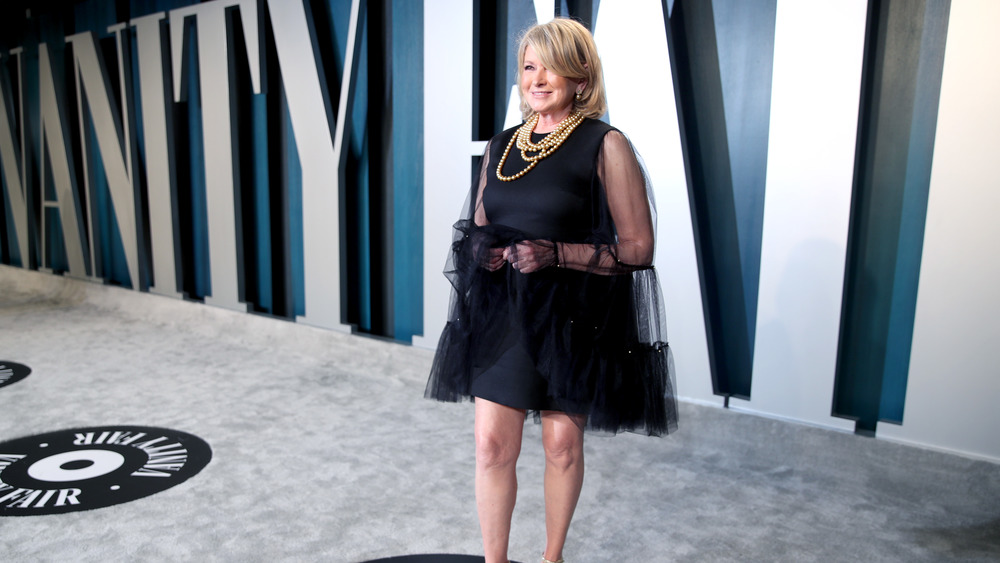 Rich Fury/vf20/Getty Images
As fans rave over Martha Stewart's fresh face in quarantine, we are reminded of her sultry pool selfie that broke the internet back in July 2020. The chef posed while wading in the water as she showed off her smooth skin and shimmery makeup. "Absolutely beautiful, I'll cook YOU dinner," one fan commented on her Instagram photo.
Stewart opened up about the hubbub in an interview with People on Nov. 23, 2020. "I took a pool selfie photo by mistake. I was trying to take a picture of the beautiful turquoise planter at the end of the pool, but the camera was on me, so I just snapped it. It looked so good, so I posted it," she said, explaining the origins of her stunning selfie. "I didn't know what a 'thirst trap' was, but now I do. Now I'm looking for the next thirst trap. I love doing those promiscuous, provocative things, because it's just fun."
My new apparel line for @Walmart is here! Shop styles like this cozy sweater and more holiday season must-haves on https://t.co/voIBS62gG0 now! pic.twitter.com/zHoMjXnCWR

— Martha Stewart (@MarthaStewart) November 20, 2020
As for how Stewart obtains her youthful look, she said she works with "excellent" dermatologists who are "very conservative" when it comes to injectables, revealing she gets fillers every now and again. She mainly attributes her good looks to her genetics, adding, "My hope is that unless I kill myself with too much hard work, I will probably survive very nicely for a long time."