Diego Maradona's Net Worth: How Much Was The Soccer Star Worth When He Died?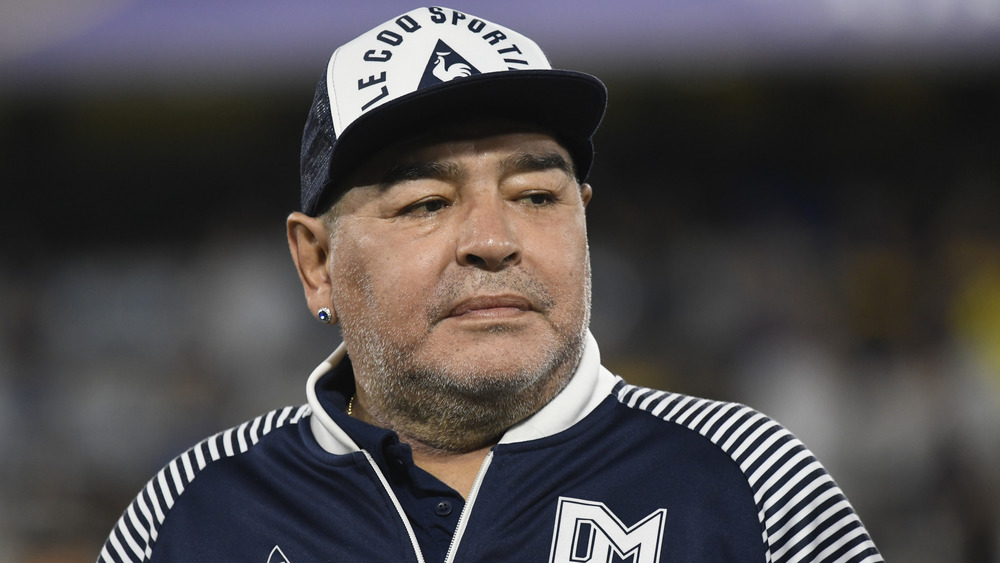 Jam Media/Getty Images
Argentinian soccer legend Diego Maradona has passed away at the age of 60. Confirming the star's passing, The Argentine Football Association posted a tweet on Nov. 25, 2020. "The Argentine Football Association, through its President Claudio Tapia, expresses its deepest sorrow for the death of our legend, Diego Armando Maradona. You will always be in our hearts," it tweeted in Spanish (English translation courtesy of CNN).
Maradona is often regarded as one of the best soccer players to have ever existed. The athlete became a household name when he led Argentina to a World Cup victory in 1986 before helping the team reach the final once again in 1990. Maradona spent the height of his career with Italy's Napoli team from 1984 to 1991, helping them capture their only two league champion titles.
Tributes from the soccer world flooded the internet from stars such as Pelé, who tweeted, "I have lost a great friend and the world lost a legend. There is still much to be said, but for now, may God give strength to his family members. One day, I hope, we will play football together in heaven."
Maradona clearly had a huge impact on the soccer world, but his net worth might not completely reflect his accomplishments. So, how much was the soccer star worth when he died?
Diego Maradona didn't score a goal with his paychecks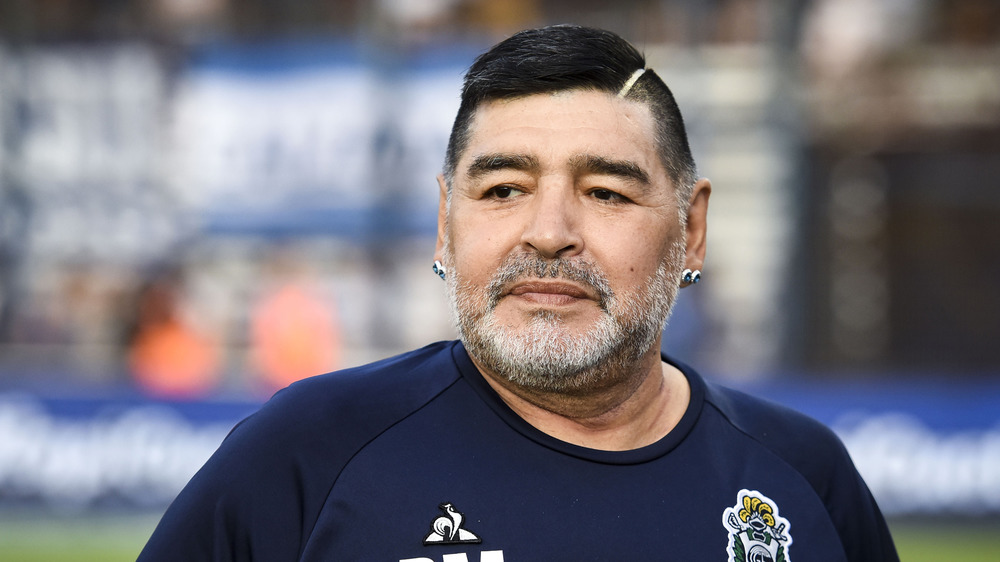 Marcelo Endelli/Getty Images
Celebrity Net Worth reports that while Diego Maradona was at the pinnacle of his career, he raked in cash thanks to his soccer salary and brand deals with companies like Hublot, Puma, and Coca-Cola. In the 1990s, Maradona traded in his cleats for a whistle, coaching and managing teams in Argentina, Mexico, and United Arab Emirates (per CNN).
Unfortunately, Maradona slid into financial troubles. Maradona was handed a €39 million (approximately $46 million) tax bill from Italy in 2013 stemming from unpaid taxes as far back as the 1980s, as reported by The Guardian. Previously, Italy had confiscated two Rolex watches and a diamond earring from the soccer star. In addition to his financial troubles, Maradona suffered from substance abuse issues including a cocaine addiction while under the pressure of fame. His financial woes deepened as he juggled a series of health issues, including two heart attacks in 2004. In a 2014 interview, he reportedly conceded that he was "53 going on 78" due to his irregular life.
By the time of his death, the Argentinian soccer star allegedly had a net worth of $500,000, a far cry from the millions he received as a highly-regarded soccer player. Regardless of his worth, he has already been cemented in sports history as one of soccer's greatest players.