This Is How Much Armie Hammer Is Really Worth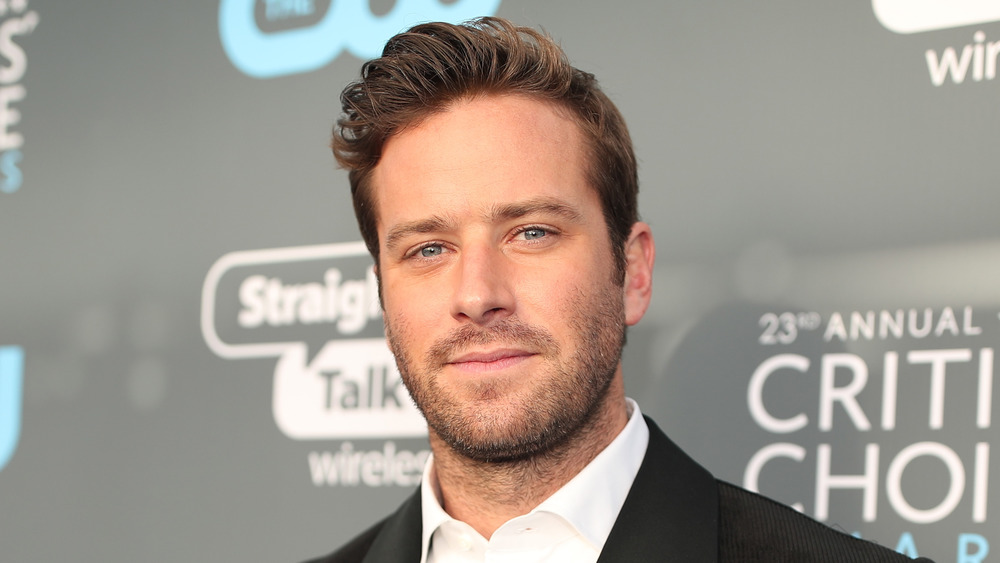 Christopher Polk/Getty Images
If Armie Hammer's list of acting credits is any indication, he made the right choice when he opted for a career in the entertainment industry. He's appeared in an impressive list of popular shows like Arrested Development, Veronica Mars, Desperate Housewives, Gossip Girl, and Reaper. He's also nabbed roles in films like 2010's The Social Network, 2016's Nocturnal Animals, and 2018's On the Basis of Sex. Of course, there's no way that fans could forget about his role in 2017's Call Me By Your Name, which earned him a Golden Globe nomination in the Best Performance by an Actor in a Supporting Role in a Motion Picture category.
However, if Hammer hadn't been interested in a career making movies and TV shows, then he "could have seemingly done anything with his life," according to Money. That's because he "grew up surrounded by wealth," as Armie's family "made its multi-million dollar fortune in the oil business." His great-grandfather, Armand Hammer (who Hammer was named after), was worth $200 million in 1986, according to Forbes, while Celebrity Net Worth notes that it had also "been reported to be as high as $800 million" when he passed away in 1990. Apparently, "[t]hat's the same as around $1.6 billion today after adjusting for inflation."
Although Hammer may have enjoyed certain benefits thanks to the fact that he came from a rich family, it turns out that he doesn't actually need to (and maybe even can't?) rely on inherited wealth because he's pretty darn rich on his own.
Armie Hammer is rich, but not because of his family's money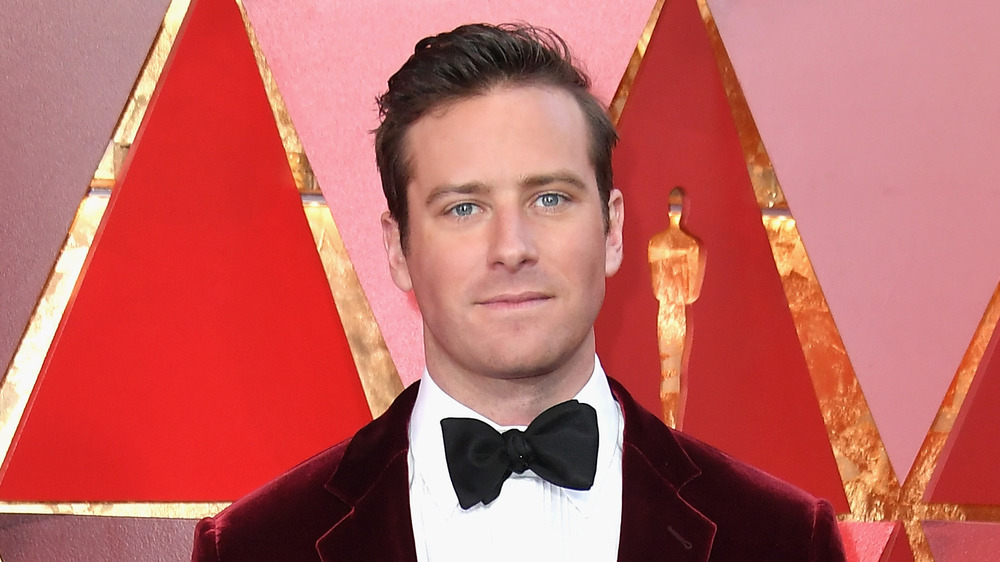 Neilson Barnard/Getty Images
Although Armie Hammer came from a wealthy family and, therefore, his life was presumably rife with privilege while he was growing up, he explained to The Hollywood Reporter in 2017 that he was well aware of his luck. "I definitely wasn't like, 'This is how everyone grows up,'" he said. "We got to live in amazing places. We had great things, toys, stuff like that. We would drive around in really nice cars — but at the same time, if we rolled down the window, my mom would be like, 'You're wasting air conditioning!'"
That kind of mentality — which taught him to be aware of his circumstances and not to take anything for granted — is perhaps why Hammer himself is proud of the fact that he's made his own way in the world. And that doesn't just mean being a critical success and fan favorite, but also because he has made his own impressive fortune. According to Celebrity Net Worth, Hammer has $16 million in the bank. 
Although that might not be anywhere as much as his great-grandfather's formidable fortune, Hammer told Entertainment Weekly in 2012 that he's "not supported by family money in any way." In fact, he added, "I support myself. My wife and I together — it's all our household. I'm really proud of that." He and his now-ex Elizabeth Chambers have since split, but we're sure he'll still be able to take care of all of his financial responsibilities.