Who Is Helena Bonham Carter's Much Younger Boyfriend?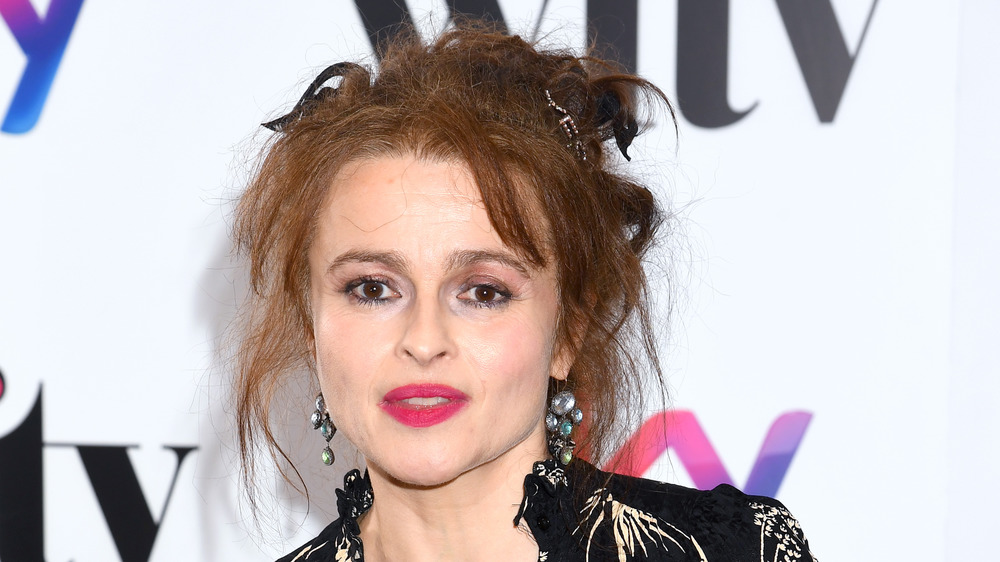 Dave J Hogan/Getty Images
In Season 4 of The Crown, Helena Bonham Carter resumes her portrayal of Princess Margaret, who became the first royal to divorce since Henry VIII in 1533. Although Bonham Carter has never married, she has enjoyed a few high profile romances — Kenneth Branagh and Tim Burton — during her illustrious film career.
Bonham Carter and Kenneth Branagh met while filming Mary Shelley's Frankenstein in 1994. They began an affair while Branagh was still married to Emma Thompson and that romance reportedly ended the couple's marriage. Bonham Carter and Branagh's relationship came to an end in 1999 after four years of dating. Bonham Carter announced the news to the press, revealing that "the decision was mutual and no one else was involved," per InStyle.
Bonham Carter met director Tim Burton when starring in Burton's adaptation of Planet of the Apes and dated until splitting up in 2014. Although the couple never married, they have two children, Billy Raymond, born on Oct. 4, 2003, and Nell Burton, born on Dec. 15, 2007. The Crown actor has kept a pretty low dating profile since her split from Burton, and she quietly began seeing Norwegian author Rye Dag Holmboe during the summer of 2018. Keep scrolling to find out all the details on Helena Bonham Carter's much younger boyfriend.
Helena Bonham Carter found 'unexpected magic'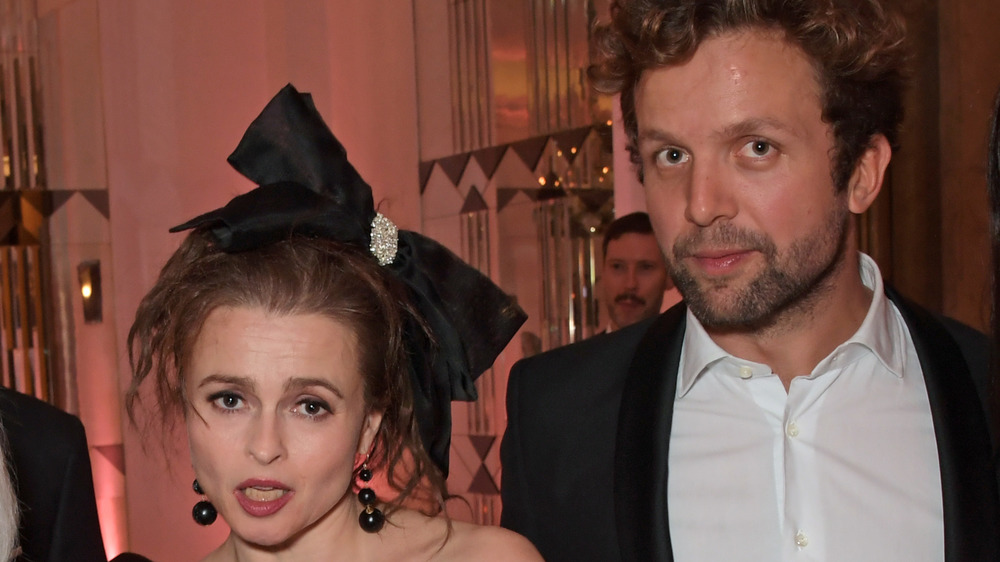 David M. Benett/Getty Images
Helena Bonham Carter opened up to Harper's Bazaar in October 2019 about her split from Tim Burton, sharing, "You break up, you grieve, you get bored of grieving, and then you finally move on. I'm very happy with someone else. It's been a bit of unexpected magic in my life."
It's fair to speculate this bit of "magic" happened when Bonham Carter met Rye Dag Holmboe at a mutual friend's wedding in 2018, and the two have been together since their chance meeting. Bonham Carter noted the irony of the couple's 21 year age difference, as Princess Margaret, who she plays in The Crown, was involved with Roddy Llewellyn, 17 years her junior. She told The Times U.K., "It's strange, though. It was odd timing that I seem to have a similar age gap as her, but I think it would have happened whether I was playing her or not." Of Holmboe, she said, "My boyfriend is unbelievably mature. He's an old soul in a young body, what more could I want? People are slightly frightened of older women, but he isn't. Women can be very powerful when they're older. Why can't we be sexually and romantically attractive just when our eggs are expired? Actually it's much more fun because we're so freed of the terror, there is no consequence, it's all just for fun." 
Although Bonham Carter seems to be having her share of fun these days, her boyfriend, Rye Dag Holmboe, does have a pretty impressive academic background. Continue reading to find out more.
Helena Bonham Carter's BF is very accomplished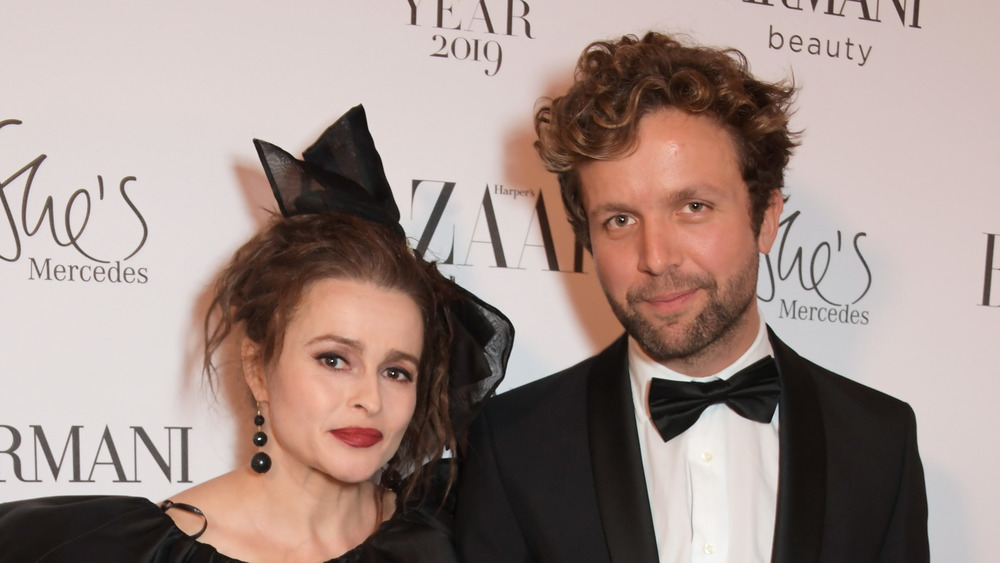 David M. Benett/Getty Images
Helena Bonham Carter told The Guardian of her Rye Dag Holmboe, "I can't say much about Rye, because he's a psychoanalyst so he needs his anonymity." According to his LinkedIn profile, he is also a writer and academic who, as of this writing, is a Leverhulme Early Career Researcher at UAL (University College London).
Before that, he was a Research and Teaching Fellow in the History of Art Department at UCL. He worked on various aspects of art history, literature, psychoanalysis, theory, and criticism. He received his Ph.D. at UCL in 2015, where he was an AHRC (Arts and Humanities Research Council) doctoral scholar. Holmboe's papers and articles have appeared in journals such as October, Angelaki, Third Text, and Art History, as well as magazines including The White Review, Art Licks, and Apollo. He's published various books over the years on art history as well as essays on art.
Suffice to say, with Holmboe's academic background and Bonham Carter's extensive film oeuvre, the couple must enjoy some of the most fascinating conversations. Although there is no word if marriage is in the cards for the pair, parenting a "fur baby" — Pablo the Tibetan terrier — is something they have taken on. Bonham Carter quipped to The Guardian about the new addition to the family, "Mother and dog are doing very well." Here is to hoping that Helena Bonham Carter and Rye Dag Holmboe continue being each other's "unexpected magic" for a very long time.