The Surprising Way Reggie Bush Got Drafted To The Saints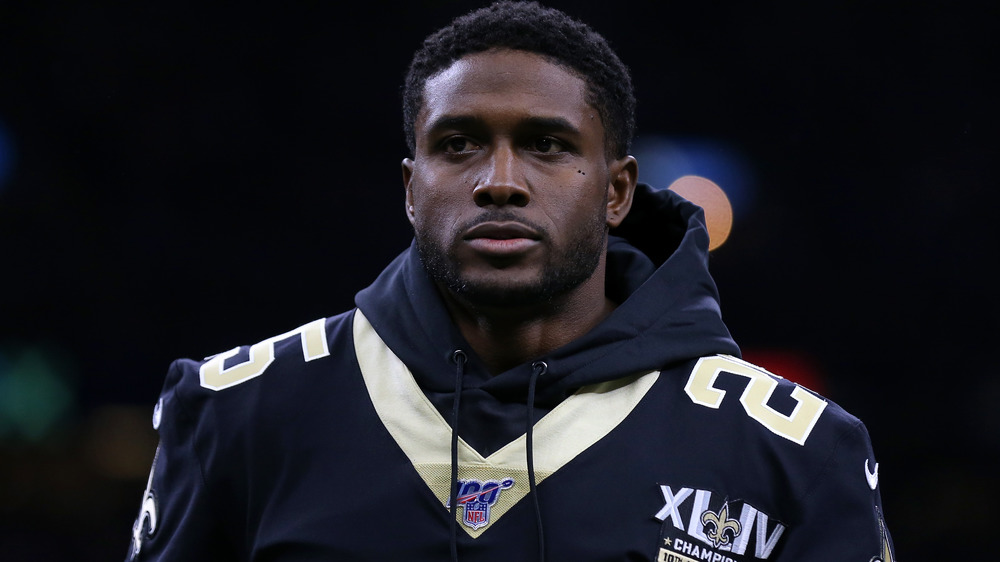 Jonathan Bachman/Getty Images
To NFL fans, and especially anyone from New Orleans, former running back and USC alum Reggie Bush is somewhat of a legend. The Heisman trophy winner, whom Bleacher Report calls "one of the most highly anticipated running backs to come out of college in this generation," averaged four yards per carry in five seasons with the Saints, earning All-Pro honors in 2008 when he brought three punts back for touchdowns (per Sportscasting). In 2010, the star athlete helped the Saints capture their first-ever Super Bowl victory, but lingering injuries hastened his transfer to the Miami Dolphins. In Miami, Bush ran for a career-high 1,086 yards and six touchdowns. His second 1,000-yard season came in 2013 with the Detroit Lions. Following that, Bush had brief runs with the San Francisco 49ers and Buffalo Bills before retiring in 2017.
Despite repping different jerseys, Bush is perhaps most well-known for his time with the Saints. But most people do not know that he almost did not make it to the Saints. In Nov. 2020, the player-turned-commentator joined comedian Kevin Hart on Laugh Out Loud Network's Cold As Balls to discuss all the drafting details you did not know. Here's the surprising way things went down.
Reggie Bush almost went to the New York Jets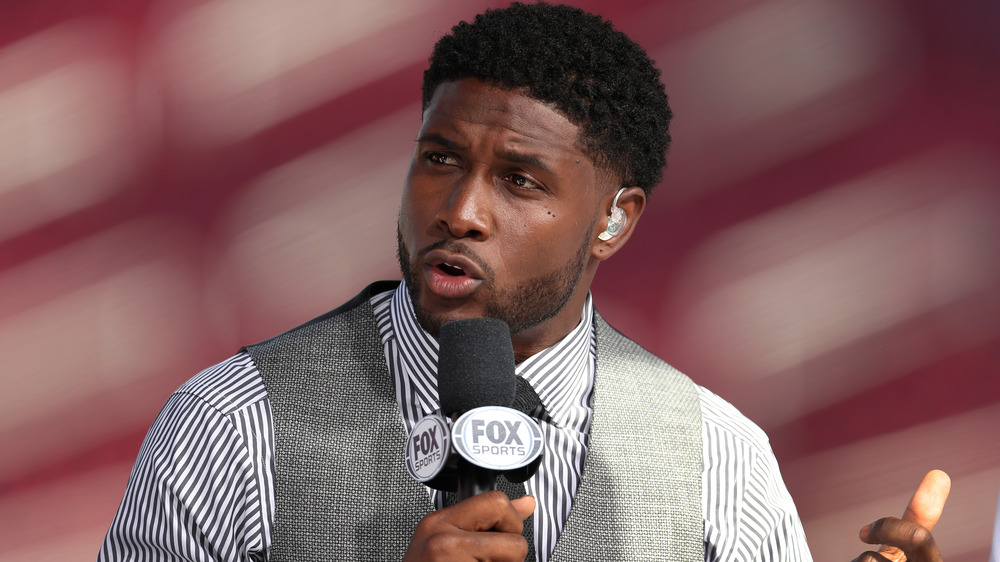 Meg Oliphant/Getty Images
In 2006, Reggie Bush was considered by many to be a shoo-in for a No. 1 overall draft pick. But in a shocking turn of events, defensive end Mario Williams went to the Houston Texans as the first pick, while the second pick went to New Orleans. "It was shocking. Everything we were told was, 'you are our guy. We are taking you number one.' And so, we found out the night before on ESPN that I wasn't going number one," Bush told Kevin Hart on Season 4 of Cold As Balls. 
Given the change in plans, Bush's team felt they had the upper hand when it came time to negotiate. Because the Jets had the third pick, Bush's agents felt he might be better suited to head to the Big Apple. After all, "bright lights, big city," as Bush told Hart. "So they told Sean [Payton], 'don't draft me,'" Bush revealed in the Cold As Balls episode. But Sean Payton had other ideas. "Sean Payton, dead serious, is like F you. I'm choosing Reggie Bush. He's coming to the Saints," Bush concluded. The rest, as we know, is history.
Reggie Bush felt there was 'something bigger' behind his move to New Orleans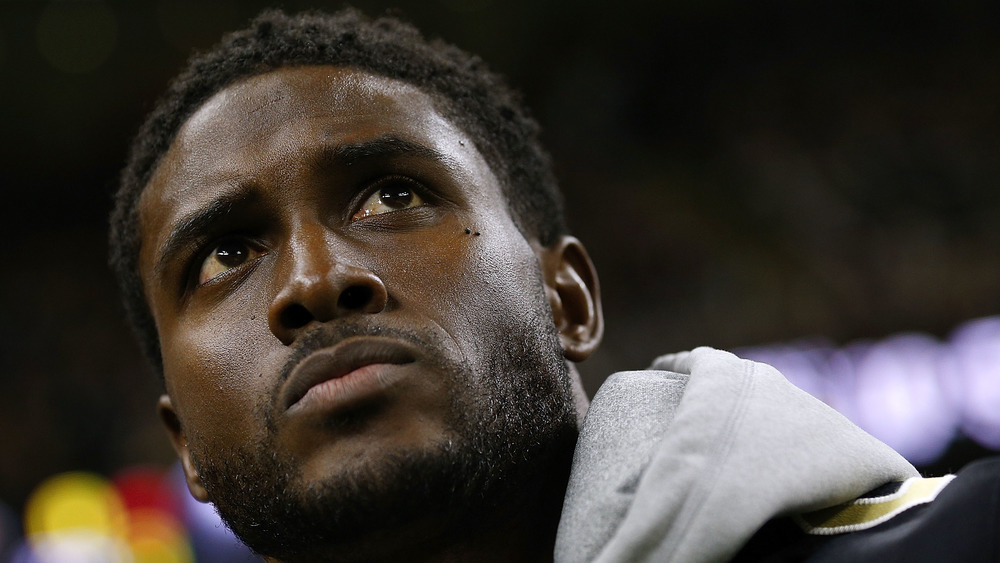 Jonathan Bachman/Getty Images
Coming out of a successful college career into his NFL rookie season, Reggie Bush was eager to prove himself. But when the footballer arrived in New Orleans following the devastation of Hurricane Katrina, he immediately felt there was a deeper purpose behind his joining the team. "We fly over the city, I see all the devastation and then we land ... they take me on a tour through the 9th Ward," Bush shared with Kevin Hart on Cold As Balls. "As I'm going there, I'm seeing spray paint on the buildings of numbers of bodies that were found in the house. That really put life into perspective for me, you know, it really gives me this vote of confidence that this is my purpose. This is why I'm here. Because there was something bigger that dropped me in New Orleans where they needed somebody like me."
Indeed, the Saints' 2010 Super Bowl win — their first in the team's 43-year history — breathed new life into a city that had been decimated by Katrina. "We knew we had the entire city and maybe the entire country behind us," Saints quarterback Drew Brees said in his post-match comments at the time. "Mardi Gras may never end." As of the time of this writing, Bush works as a pregame analyst at Fox Sports, so you can catch him the next time you are looking to get your college football fix.